Welcome to the Daily Crypto News: A complete Press Review, Coin Calendar and Trading Analysis. Enjoy!
Justin Sun's hotly-anticipated lunch with billionaire investor Warren Buffett has been postponed, the Tron Foundation announced Monday.


Sun has fallen ill with kidney stones, the foundation said on Twitter. The parties have "agreed to reschedule at a later date."
The lunch, scheduled for July 25, was the prize for winning a charity auction. Sun bid $4.6 million earlier this year and seemingly intended to introduce the notoriously crypto-skeptical Buffett to a number of influential figures in the space.
Fundament, a blockchain startup coming out of stealth mode, has received the green light to issue the first tokenized real-estate backed bond that can be widely offered to individual investors.


Announced Tuesday, the Berlin-based firm has obtained approval from Germany's financial regulator, BaFIN, for the 250 million euro ($280 million) offering. By virtue of being regulated, the token will be open to any retail investor anywhere with no minimum investment restriction. 


In other words, someone in, say, Indonesia will be able to buy 100 euros worth of ethereum tokens and thereby indirectly invest in German commercial property.


A BaFin representative told Coindesk:
"We can confirm that we granted approval for a Fundament Group prospectus. It has indeed been the first time we have approved a prospectus regarding blockchain-based real estate bonds, but not the first time in respect to blockchain technology as such."
Bitcoin futures platform Bakkt is scheduled to begin testing its new contracts Monday.


Nearly a year since revealing its ambitious vision, Intercontinental Exchange (ICE) is still waiting on regulatory approvals to take the platform live. Still, despite having to delay its new market multiple times, the parent of the New York Stock Exchange is moving forward with plans to offer potentially the first physically-settled bitcoin futures in the U.S.


Bakkt announced in May that it would begin testing its bitcoin futures contracts in July, later firming up a July 22 test date.


It will apparently be testing two different types of contracts Monday: a daily and a monthly contract. Bakkt aims to list the futures, which would be traded through ICE Futures U.S. and cleared through ICE Clear U.S., the parent company's clearinghouse.
As most Drugwars players are aware, there has been a few updates to the game, I will try to guide you through them in this post, if you have any question, feel free to comment and I will do my best to answer your questions.
Map and Base system
With this new update, we understood that we will be playing from now on on a DW "World Map".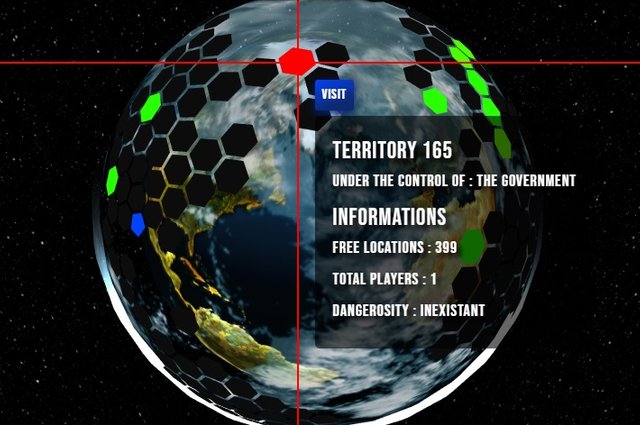 Once you decided to settle in a territory, you could access this view where you can see other people's bases. Gang name has been added when you click on a specific base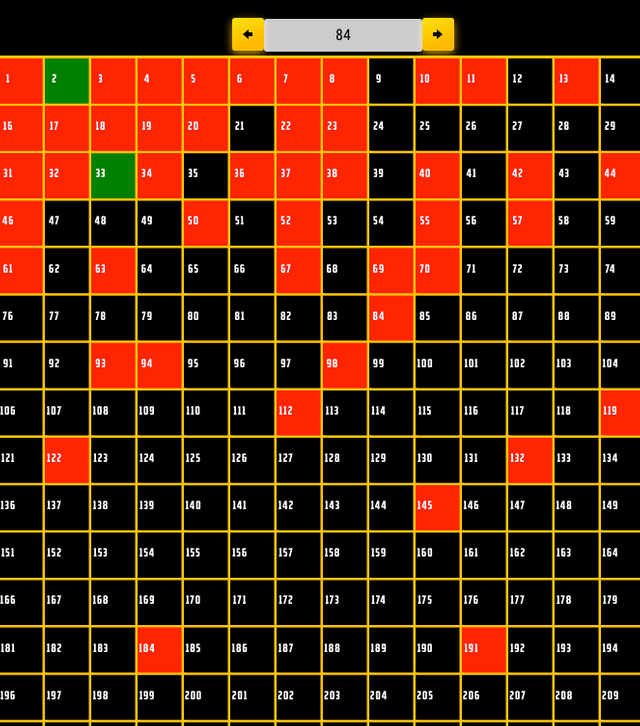 More information Following this link to my post: https://steemit.com/drugwars/@vlemon/drugwarslastupdatesguide-j6mkcqgp5z

Lawyers for Bitfinex and Tether, in the course of an ongoing case against the New York Attorney General (NYAG), submitted multiple fillings on July 22 alleging that the companies never served customers within New York. 


In one filing, attorney Stuart Hoegner noted the provision in Bitfinex's terms of service that require that customers that transact be foreign entities:


"Under Bitfinex's and Tether's Terms of Service, Eligible Contract Participants ("ECPs") that transact with Bitfinex or Tether must be foreign entities. Although those foreign entities may have shareholders or personnel who reside in, or otherwise have contact with, the United States or New York, Bitfinex's and Tether's customers are the foreign entities themselves … Bitfinex and Tether do not transact with any New York ECPs."
? Daily Crypto Calendar, July, 23rd?
Mining Disrupt Conference at DoubleTree Hilton Hotel in Miami from July 23-24.
ZEN 2.0.18 deprecation is at block #555555, which will occur around the 23rd of July.
Doge Token (DOGET) will be listed on TXBIT.io on July 23rd (Tuesday).
"Matthew Finestone will talk about DeFi, DEX and will present Loopring," at Crypto in Montreal from 5:15 – 7:15 PM.
"Join us on July 23rd at 2PM UTC for an AMA with LTO network , CEO Rick Schmitz and Tech lead Arnold Daniels in the Trust Wallet Telegram."
STEEM Trading Update by my friend @cryptopassion
Here is the current chart :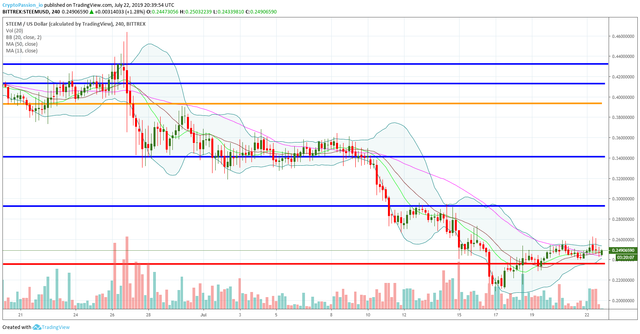 The STEEM is in waiting mode since days, just sitting little upper than the support line at 0.24$. We are waiting a decision about the next BTC direction and that support line in red won't hold us for sure if we have a correction on the BTC. So yeah I'm afraid that we are not yet on the low on the STEEM… let's see, we should see the next move on the BTC in the coming hours.
Last Updates
Play on a STEEM CryptoGaming website !
Join this new Free To Play on the STEEM Platform !