We recently passed the three year mark, living in Portugal and living without a place for ourselves in the sun. Whilst we were getting settled here we spent a short time at my brother-in-law's house, then rented a flat, then stayed in the middle of a village, Condeixa-a-Nova. For the vast majority of the last three years we have not had a yard, something both my wife and I grew up with and missed terribly.
Just recently we finalised the purchase of a house with a fair sized yard, we had been searching for a number of months trying to find something we could afford and that had a fair bit of space as we would like to start growing some of our own food.
Here you can see, the place we bought had been left alone for a while. There was someone living in the place, but he was there just to keep it occupied and no maintenance was done on the grounds.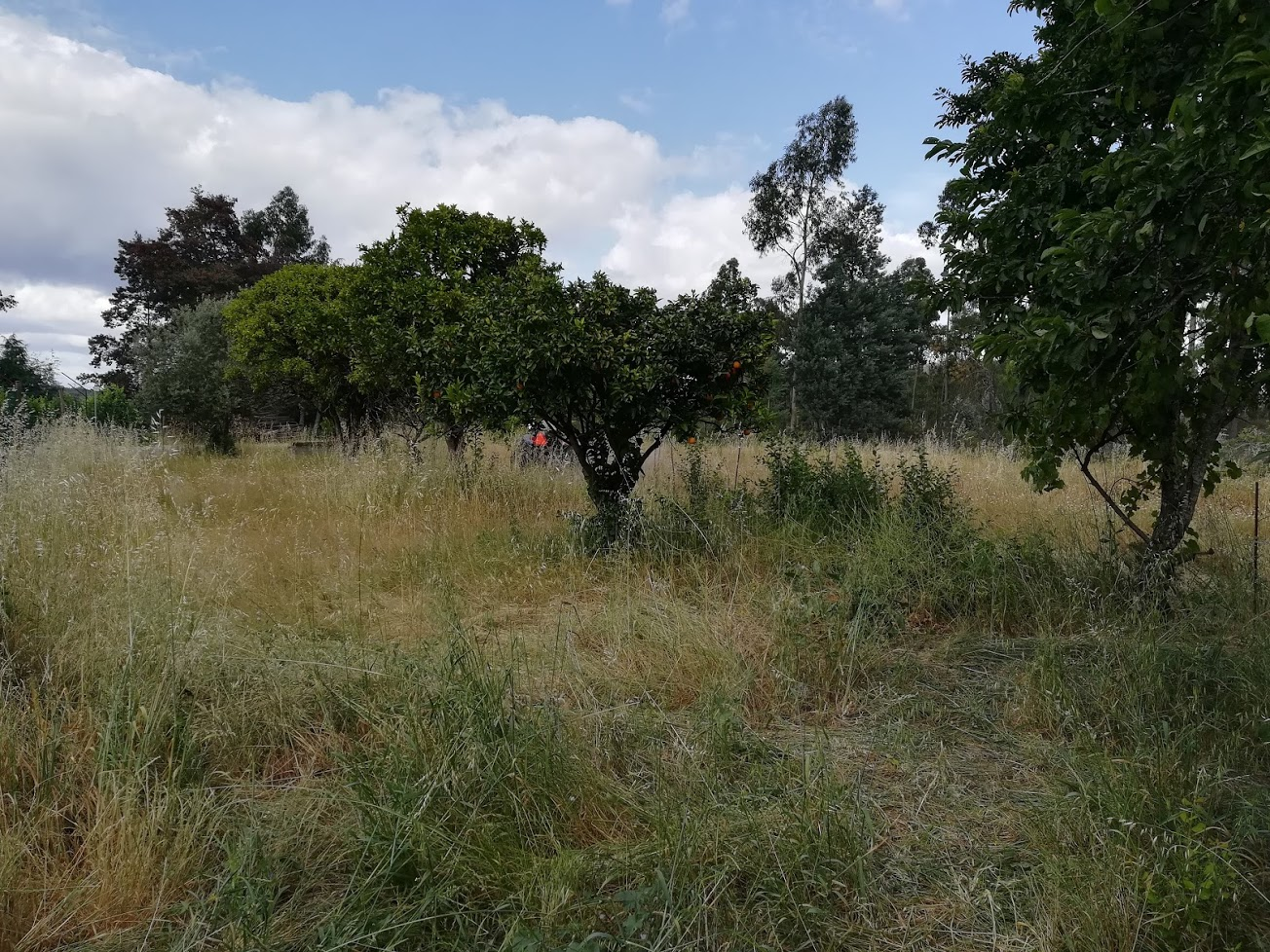 Heres another shot, showing the length of the grass. We met a man who's in-law's own the house across from us, he recommended the guy he uses to cut grass with a tractor. The section thats been cut below was as the tractor made it's way through the grass.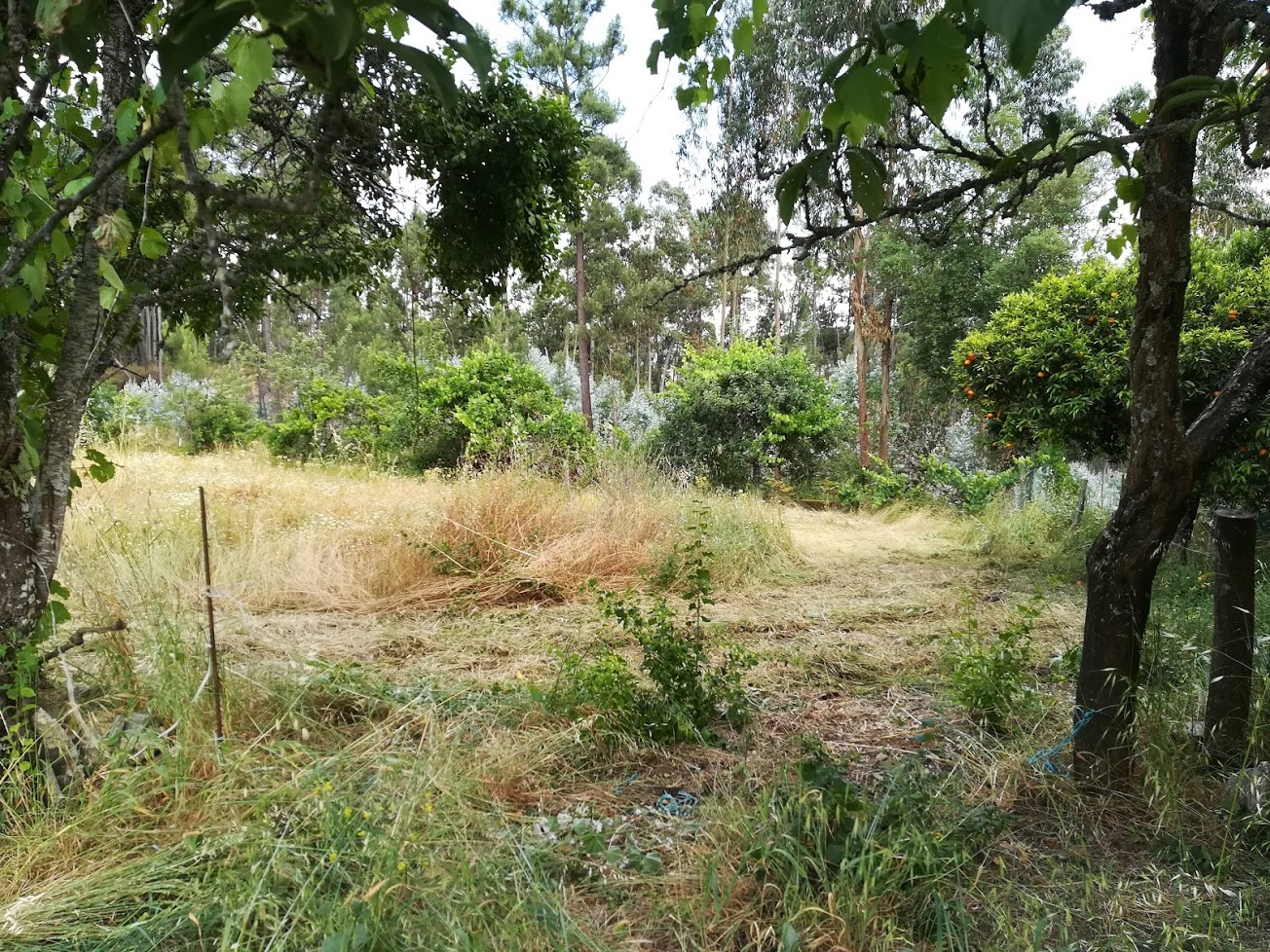 Our house in the background and a happy son who now has a big yard to play in!
There's a patch that we told the guy with the tractor to leave, it had vines planted and there was still wire in the thick of the grass. Some of the wire got tangled in his cutter and we spent some time trying to get the mess untangled. We will be trimming that manually.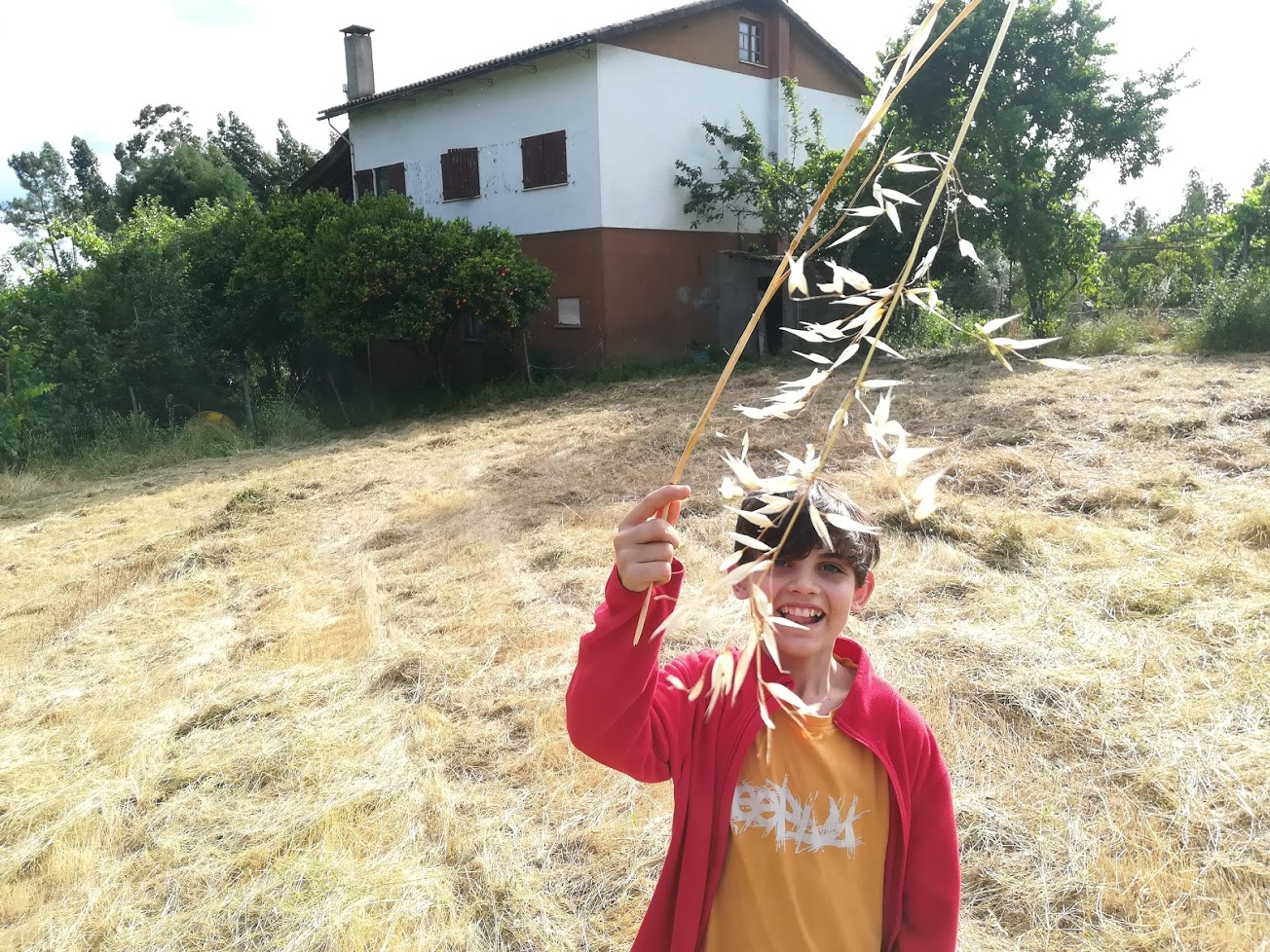 A view of our back yard. I am over the moon with where we are, as there are a number of trees nearby and very few neighbours. It's fantastic!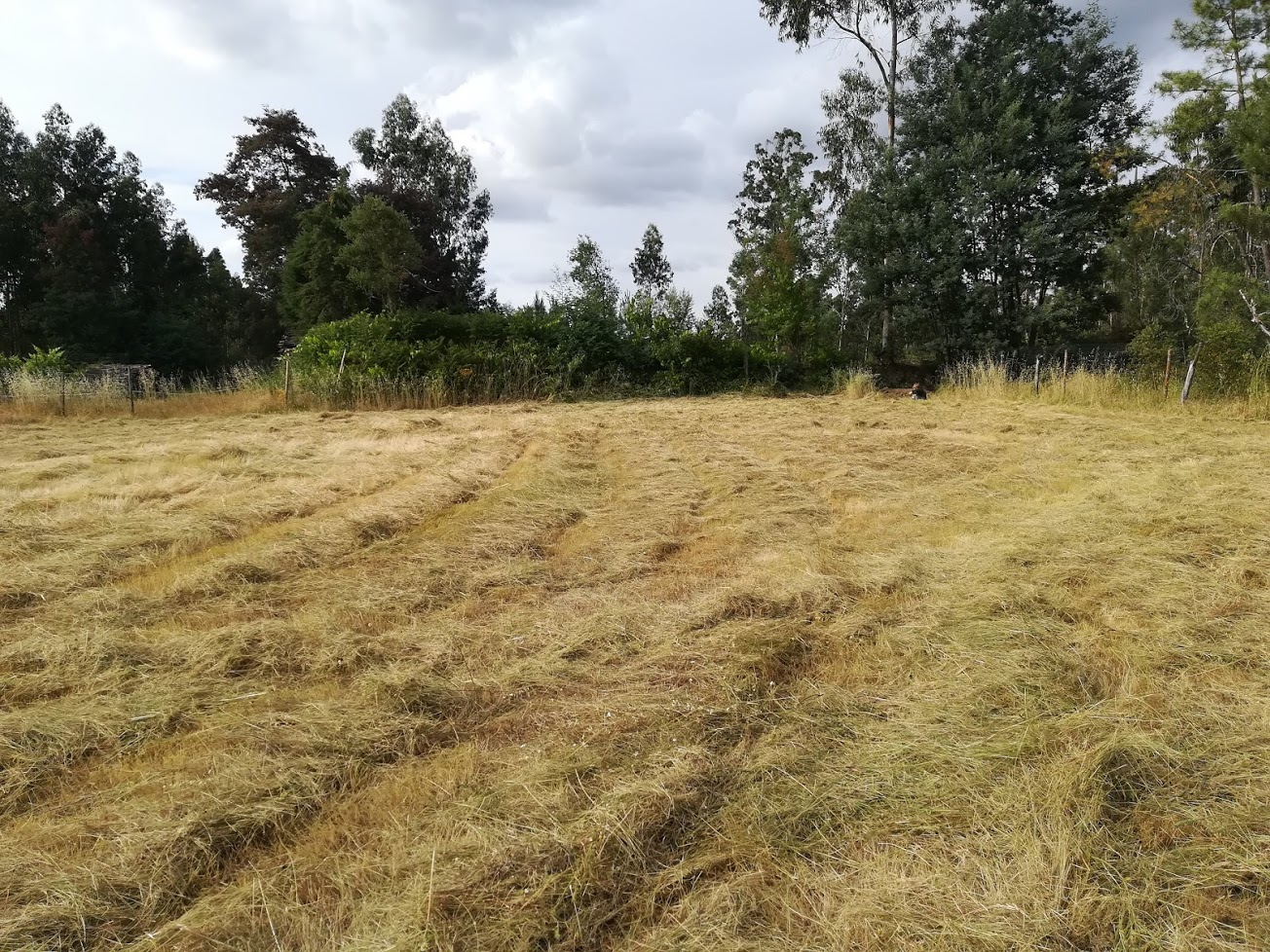 I started digging a hole, to throw the garden refuse and food scraps so we could start composting it. I am embarrassed to say how long it took me to dig this wide and deep. I have reached down to what is mostly clay so am struggling a lot to dig it even deeper.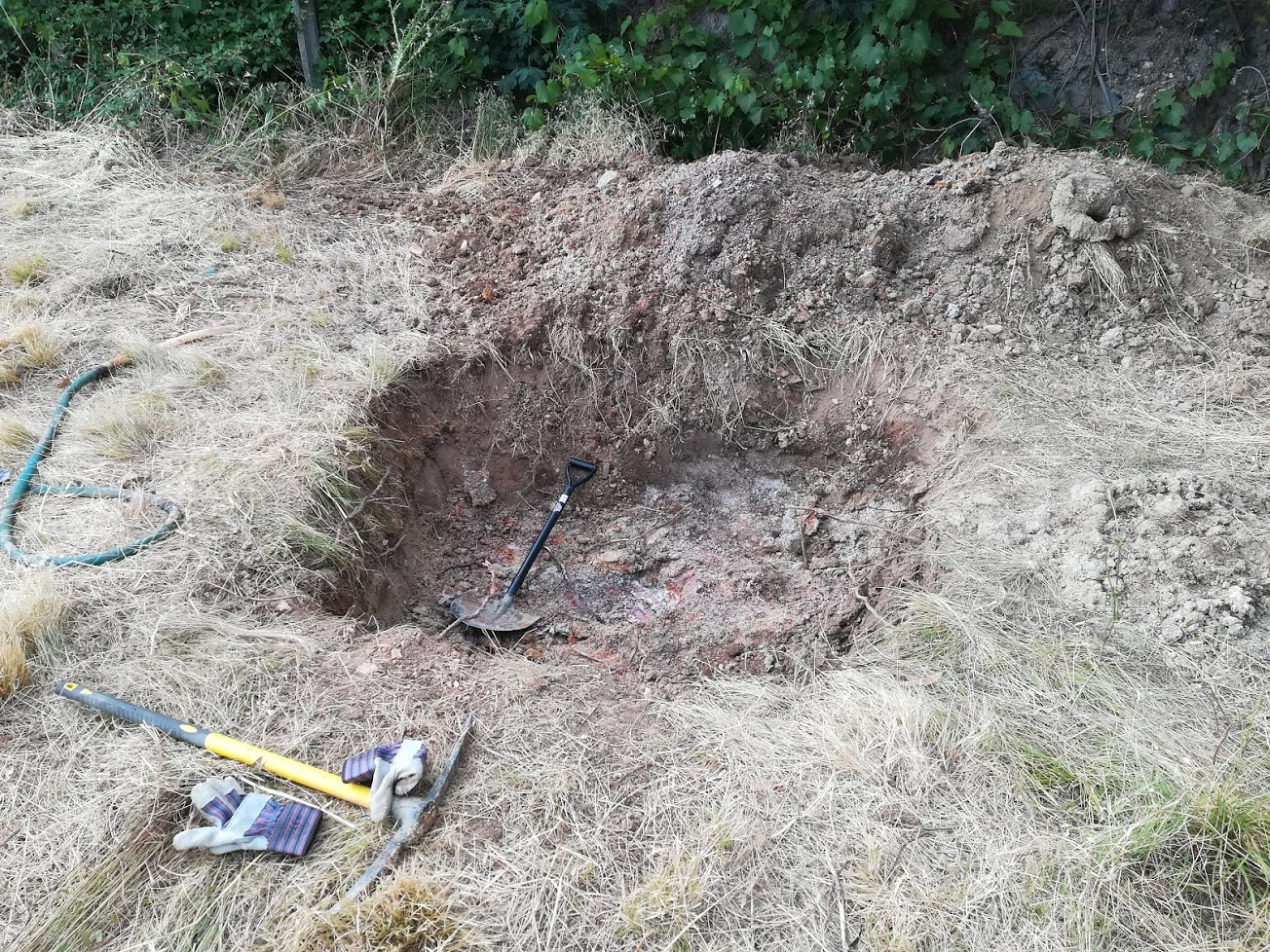 So after a few years of (not so) patiently waiting we finally have a place where we can try and settle down, where the kids can play till the sun goes down and we can try get some good food growing. There is still so much to be done but it's way better for us than simply flopping down behind a TV or a computer!