There is a small, secluded river beach less than 10 minutes drive from us. With yesterday being the final day of the kid's school holidays we took a trip there after I had finished with work.
River beach?
If I am honest I had never heard of a river beach until we moved to Portugal. It's not something I had experienced in South Africa, bearing in mind we never really went to rivers as kids.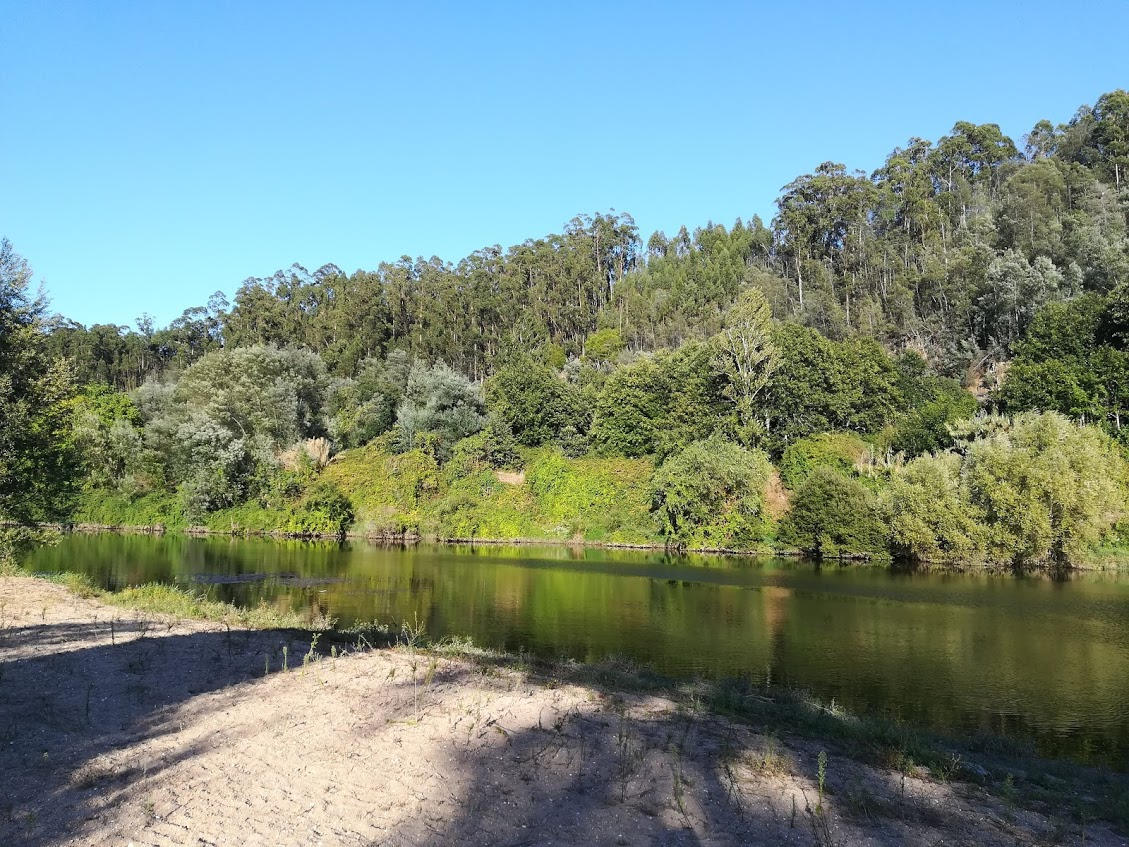 The river beach close to us is quite small, very secluded and the river is nice and wide, with the water flowing smoothly and only a slight current. It's much less intimidating for a parent with kids who are not strong swimmers than a river with rapids.
I was too busy messing around in the water then helping the kids on their inflatables to take photos, so these were taken right at the end as we were packing up.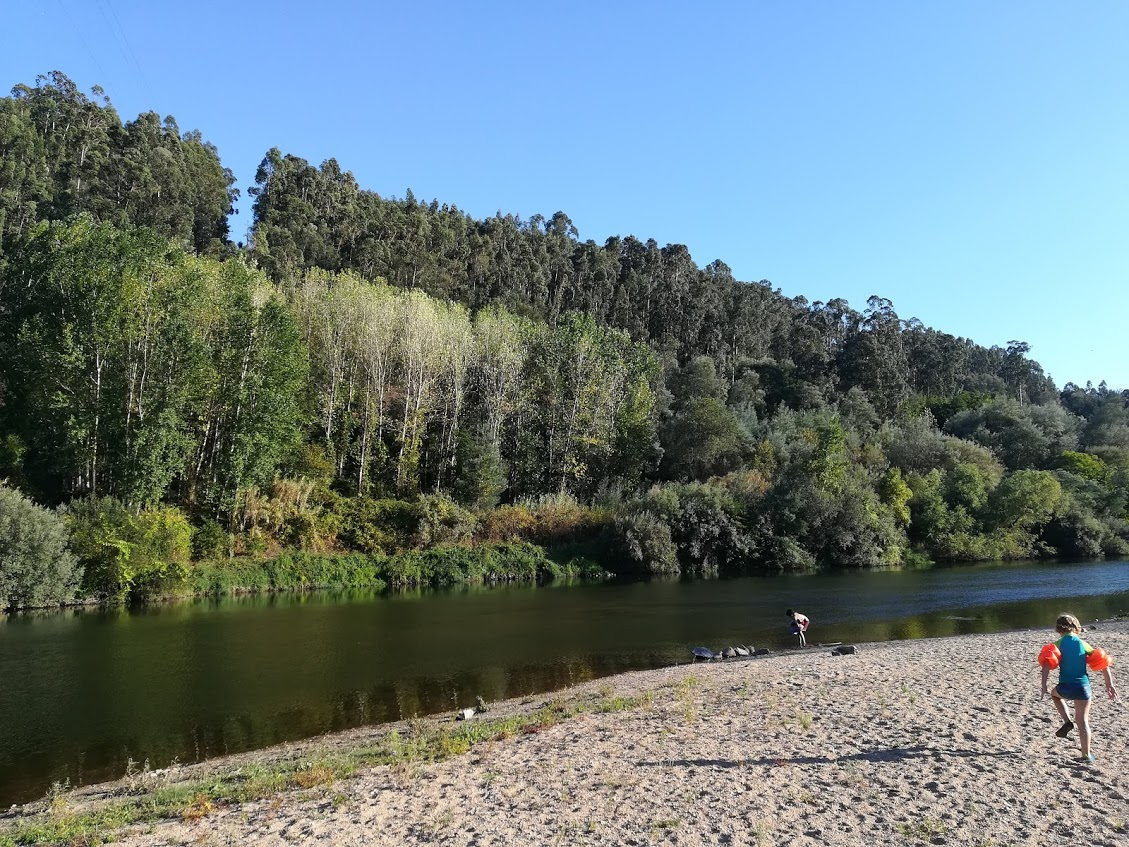 Naturally when it's time to pack up the kids remember they really want to play, or catch fish, or ….
But it was time to head home. So they had to rinse off in the water and get ready to go.
---
Power lines and trees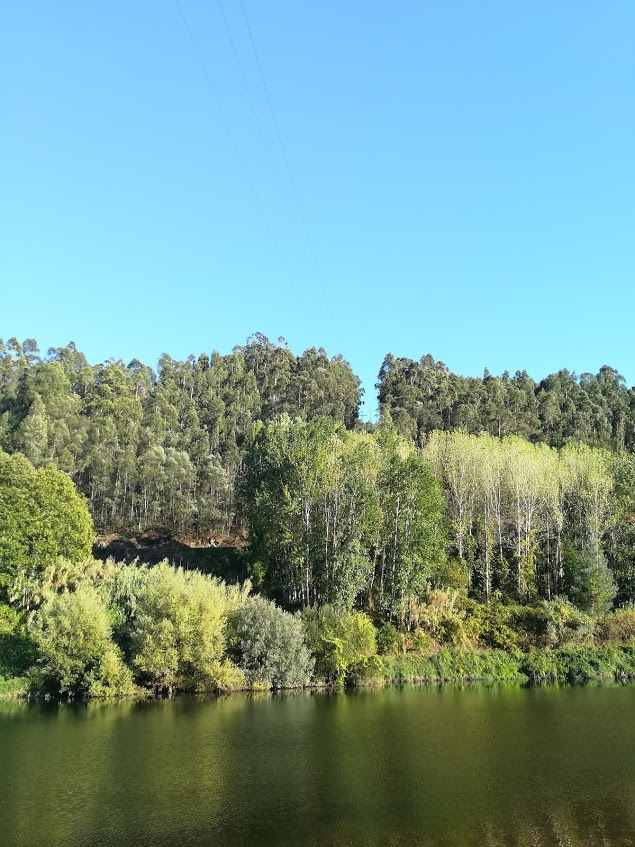 Something that has struck me every time we come here is the power lines that go overhead.
Firstly the trees, to me at least, seem incredibly close to the pylons and wires. Then there is the span. I am always blown away at the distance between the two pylons that keep the wires spanned across the road and river.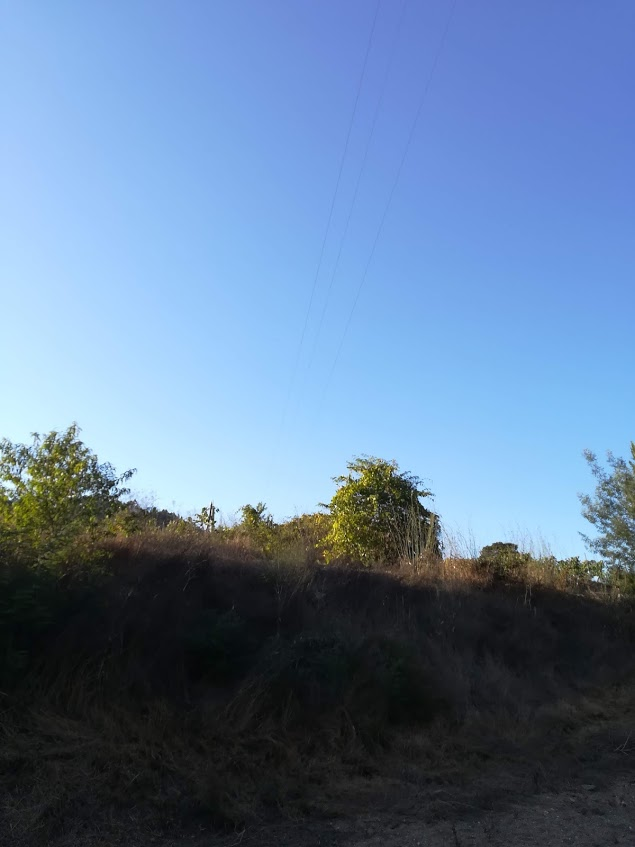 The wires come over the river, overhead and then to some other pylon hidden from view by the hill. On the way home I saw it from above, as the road we take home snakes along the hillside. I want to stop somewhere next time a grab a photo from the top, on top of being a stunning view you get a sense of the scale. Truly amazing that these things stay up!
---
Occasional visitors
So I have mentioned it is secluded, in reality it is quite close to a small village, no idea right now what it is called.
Every now and then we will see other people whilst we are there, twice we have seen people bring a wheelbarrow with buckets and clothes. They then proceeded to wash their clothes in the river.
Yesterday as we walked to the river we passed a farmer I assume, again with a bucket, this time on the front of his tractor. I noticed tyre marks at the river beach, so I assume he went there and filled the bucket up with water and used the tractor to move it.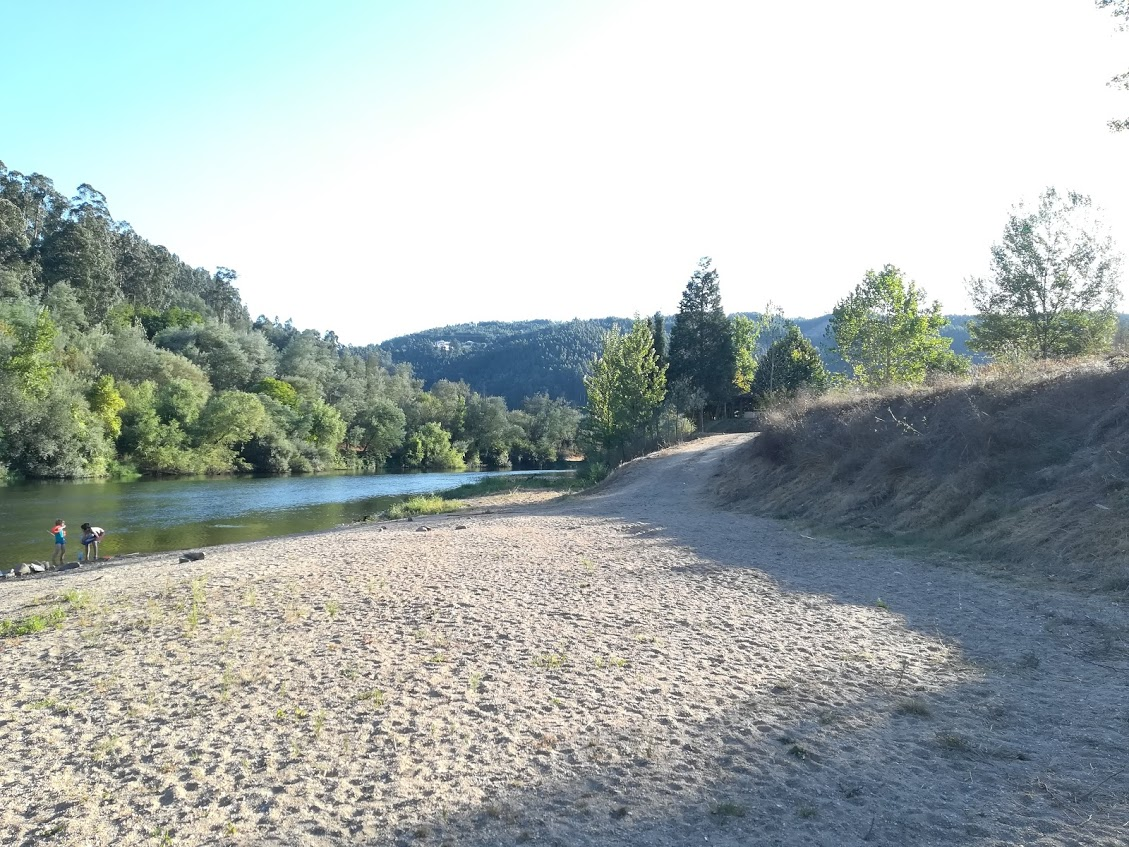 Other than that we have noticed the occasional tourists, other than that it's only the road in the distance that sometimes breaks the tranquility of the river and surrounds.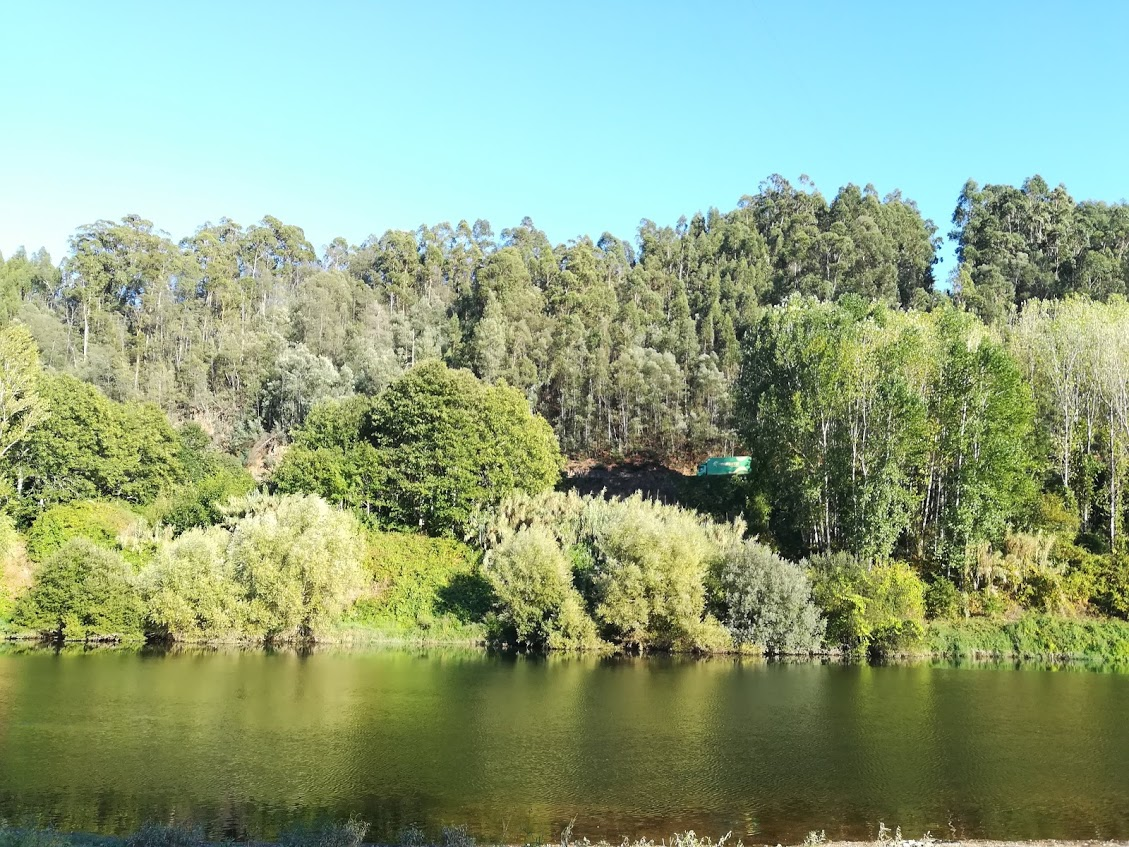 It took a few tries but I managed to catch a truck passing through a break in the trees. Did you notice that was a road before?
---
Get yourself some booties
It's not often I encourage people to buy stuff, in this case I make an exception.My wife HATES walking in rivers or even the sea with a passion. If she cannot see where she is putting her feet, she sometimes flat refuses to swim or even go in knee deep.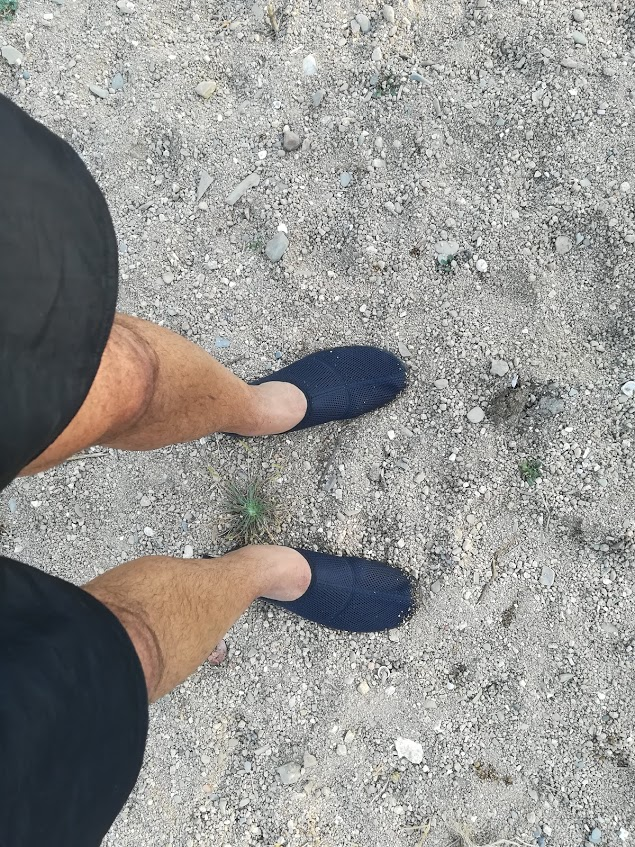 I present to you hairy legs, no I mean these water shoes/booties whatever they are called. Not the most flattering fashion accessory, but very functional. Walking with these on, in the river, has probably saved me from a multitude of cuts and scratches on my feet from sharp rocks and sticks etc. in the water.
Another river beach we go to is made up of stones that are quite sharp and have noticed people walking gingerly over it to get to the water. We stroll along casually with our naff booties 😀
---
Panorama-mama
Often, when I find a place that has a really nice view I take a series of photos, from left to right, then wait to see if Google Photos stitches them together into a panorama.
Yesterdays photos were transformed, I like it so much I am sharing it here with you.
This weekend is going to involve a trip to the shops so I can but the bolts I need to finish up our gate and then onto removing more of our terrace roof. It's nice to take some time off every now and then though.