At our new place we are fortunate enough to have place beneath the house that I can use as an office, this is useful because I work remotely and I believe it is best to be able to separate your work from your personal life. Being able to get up and walk away from the computer means I can make a physical break from work, which seems weird, but it helps me.
I was working in an are that will become a flatlet for my mother-in-law before, but decided it would be really great to get settled in the spot where I will be for the long-term. I needed to clear out the space first though. We bought this house semi-furnished as the previous owner had made their way back to the UK and could not justify shipping the furniture left here all that way.
So here goes the process of getting my office semi-organised.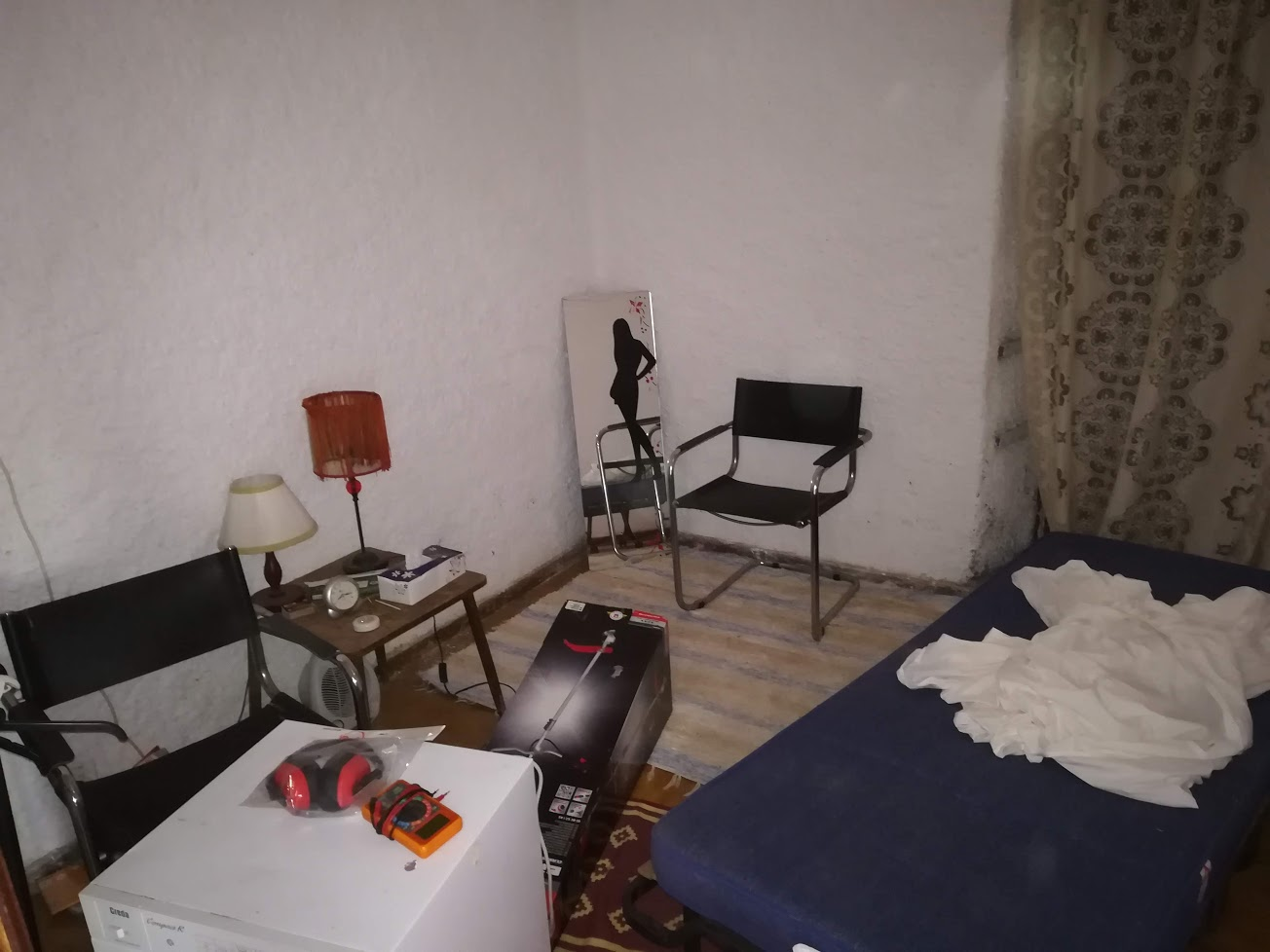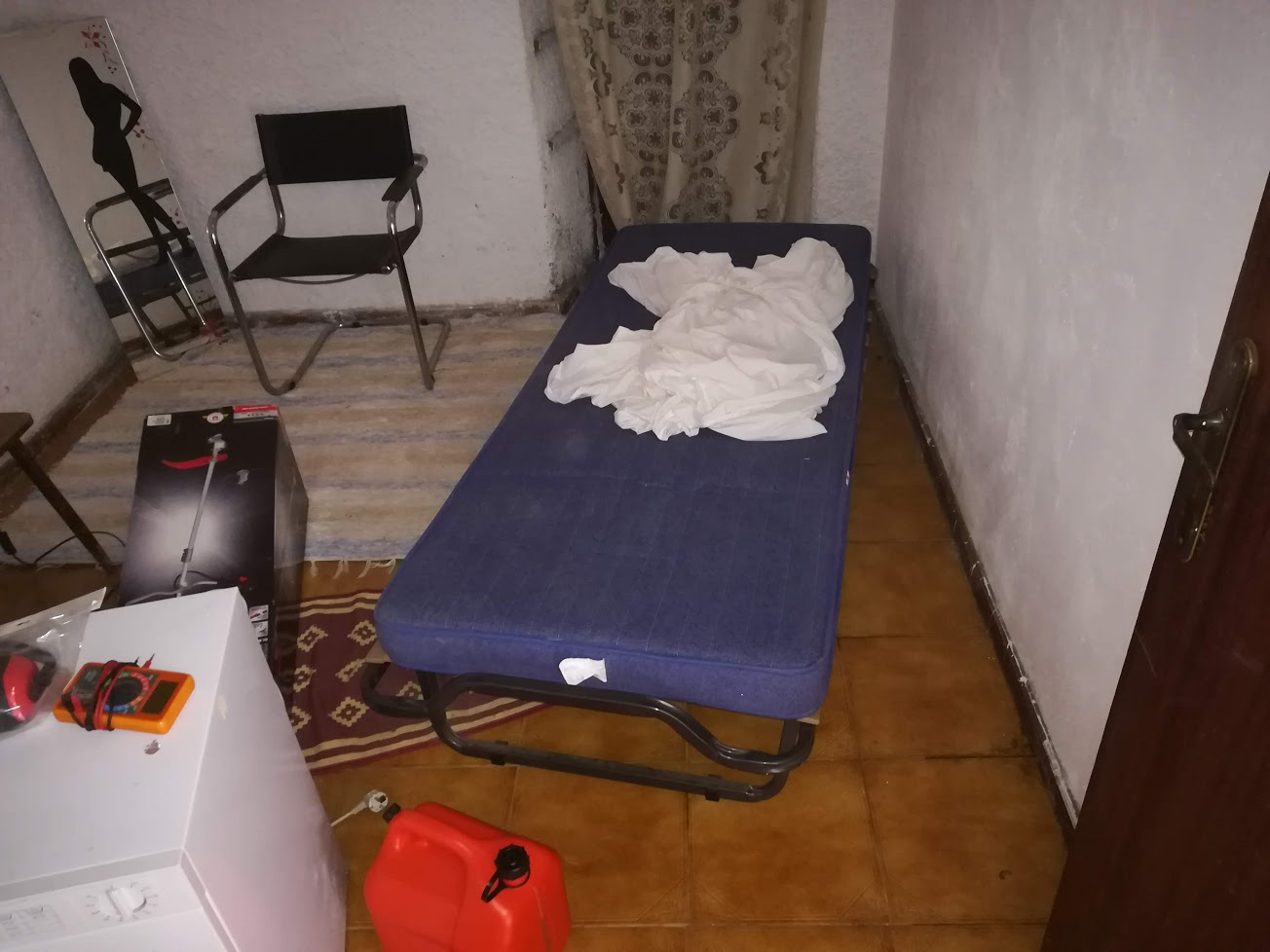 I started with a room that had some random stuff stored in it, a fold up single bed, a tumble-dryer, random chairs and an old table that is just about ready to fall over on it's own.

Also that mirror, not to my tastes, but hey, the world needs all kinds of people or it would be a boring place.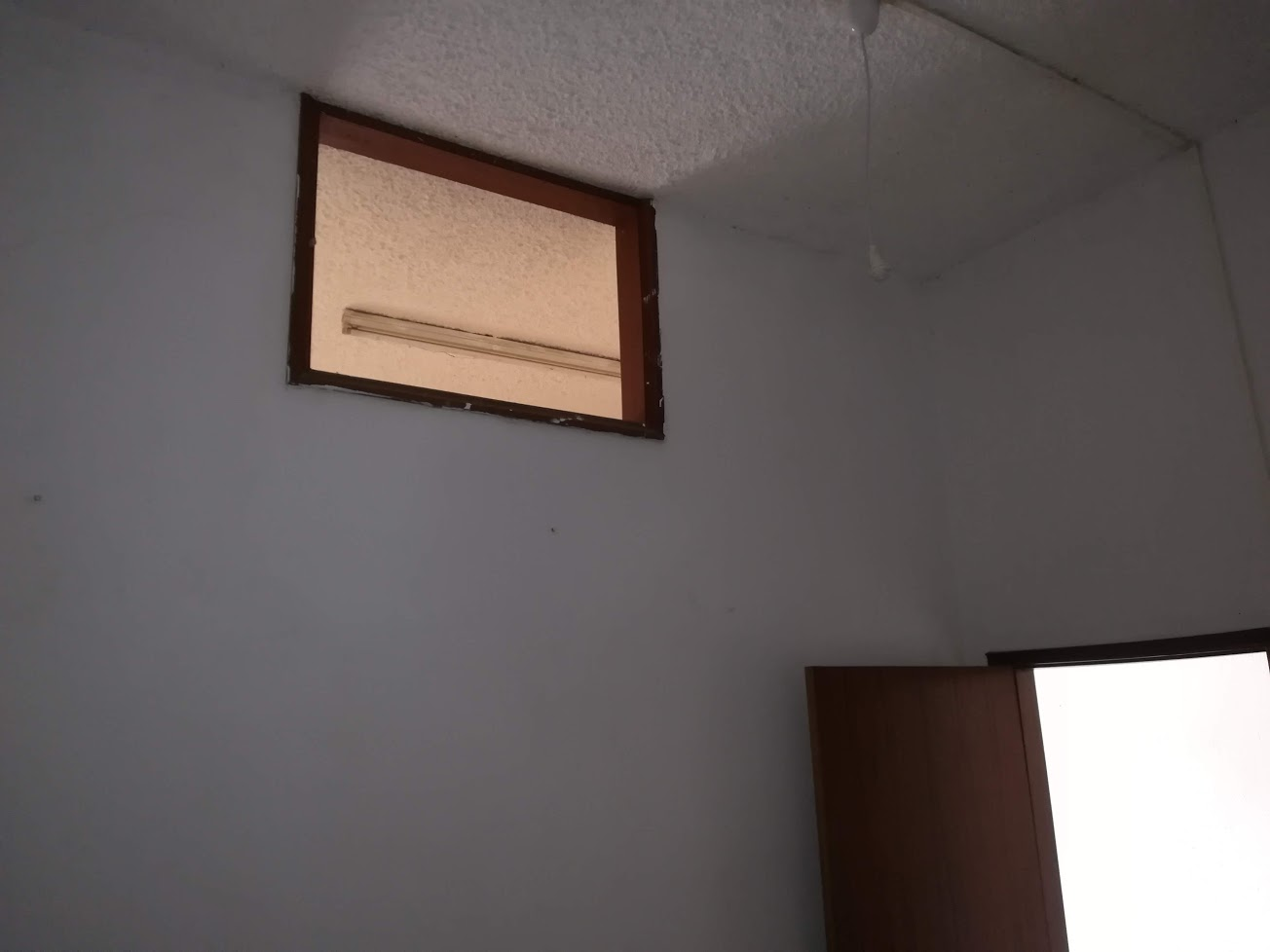 The only external light sources are from the door and a hole at the top of the wall. The room next door has a window and as this room is sandwiched in the middle of the structure there are no real windows.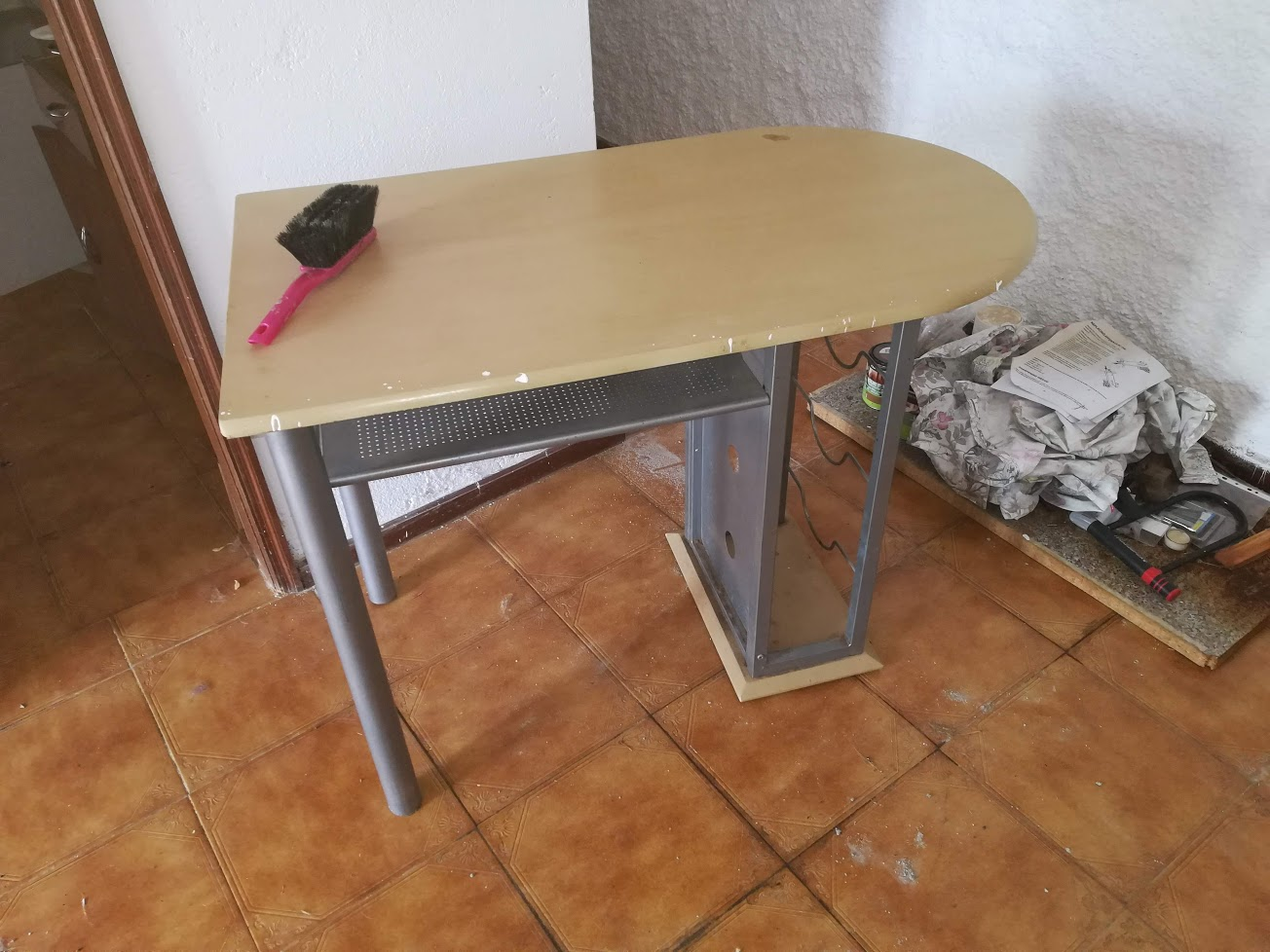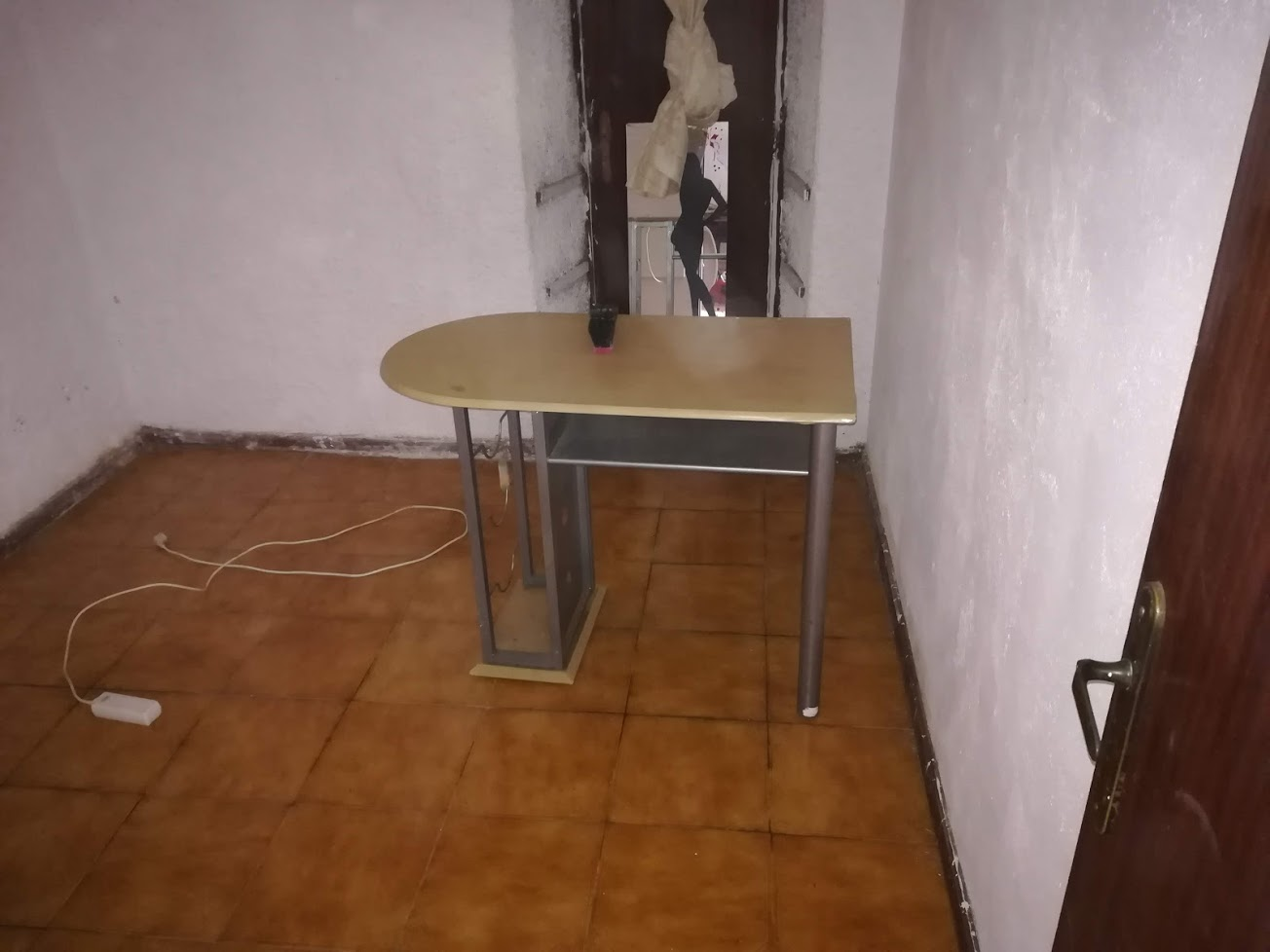 My desk is still at our previous place as we still have to rent a truck to move all the bigger items. Fortunately there was this old computer desk just hanging around in the passage waiting for better days. I gave it a quick clean up – just really getting rid of all the dust, then moved it into the room.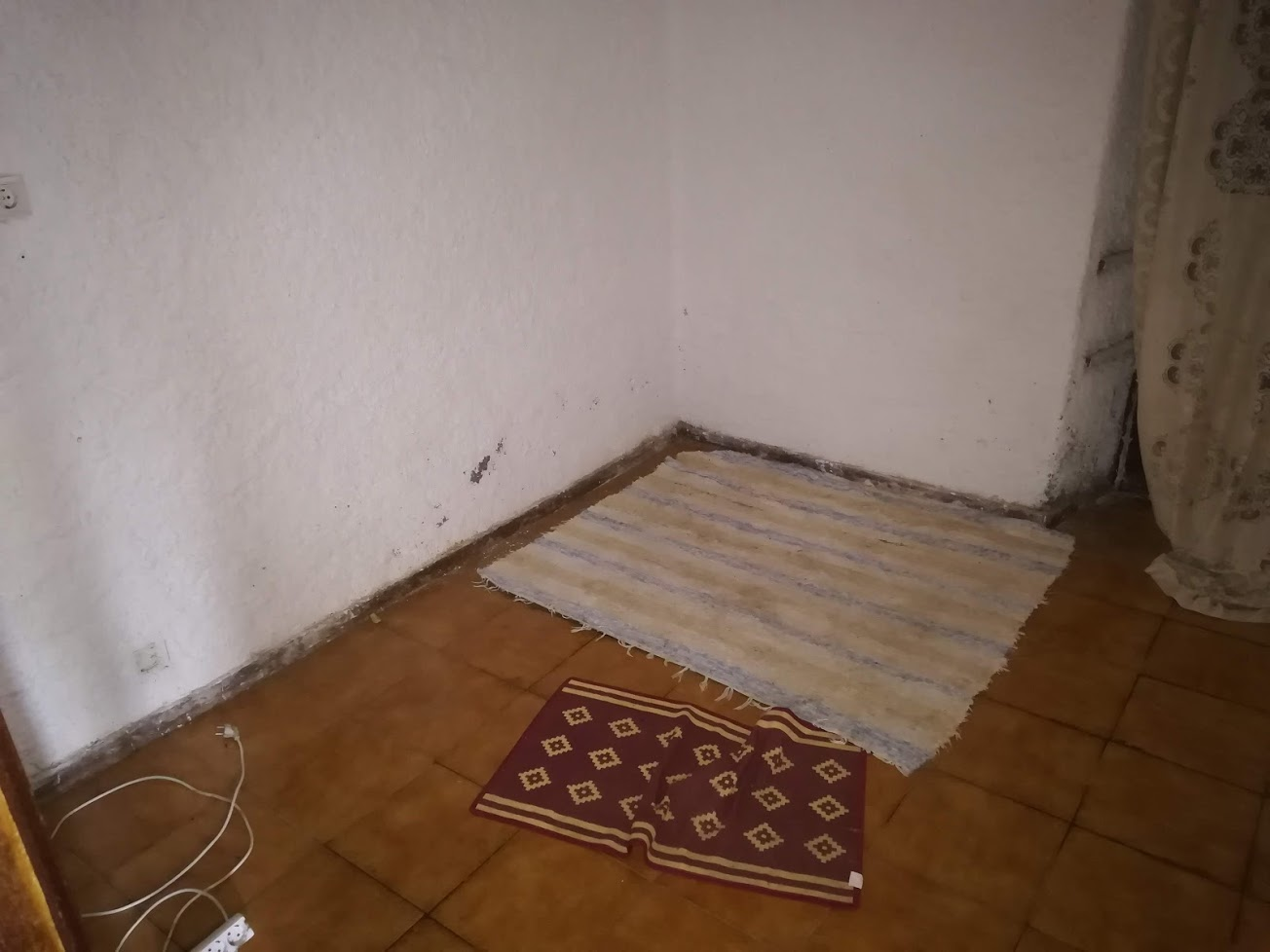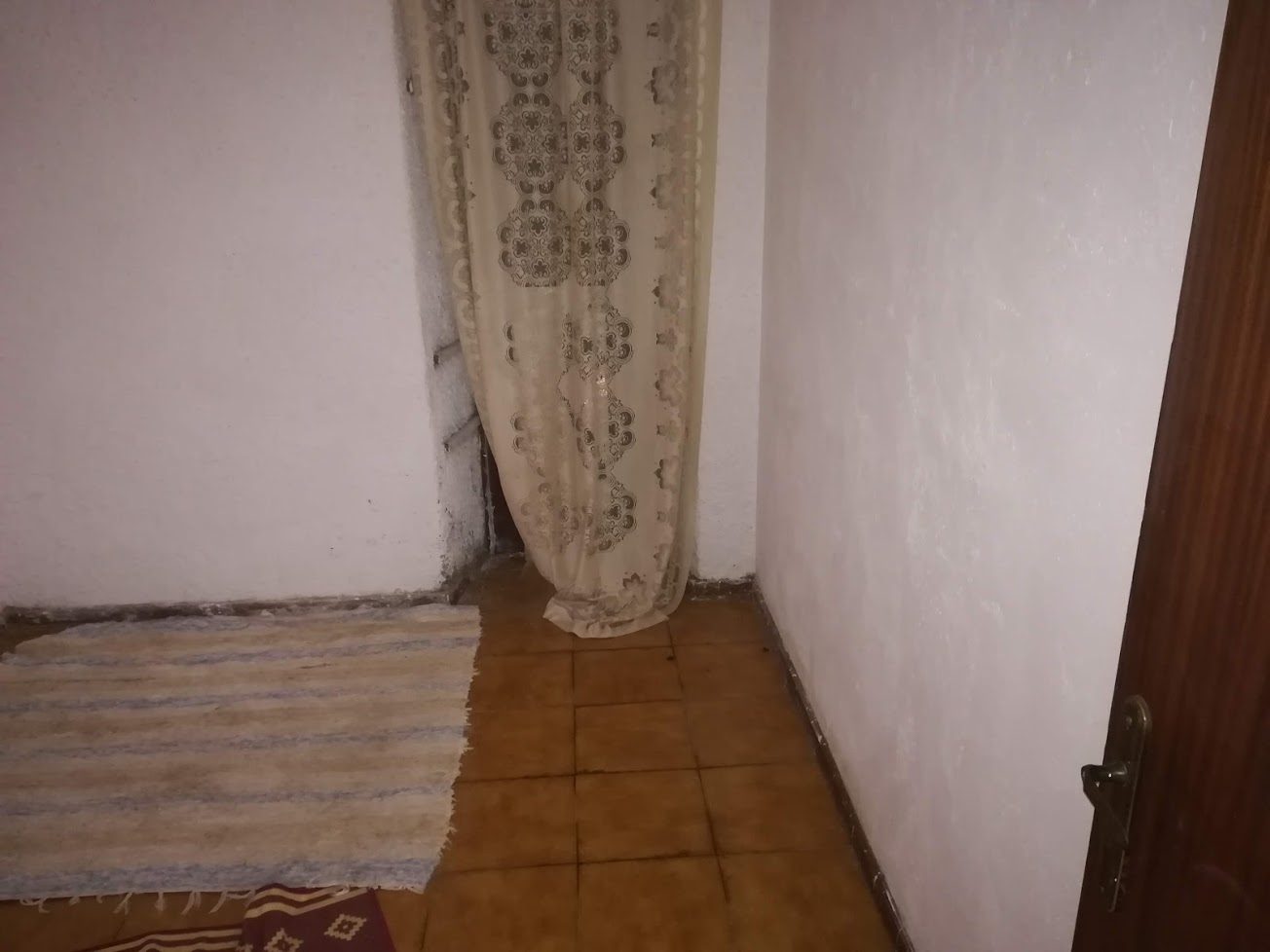 The room looks much larger without all the extra stuff, it's actually so big I drown a bit in it with my small desk.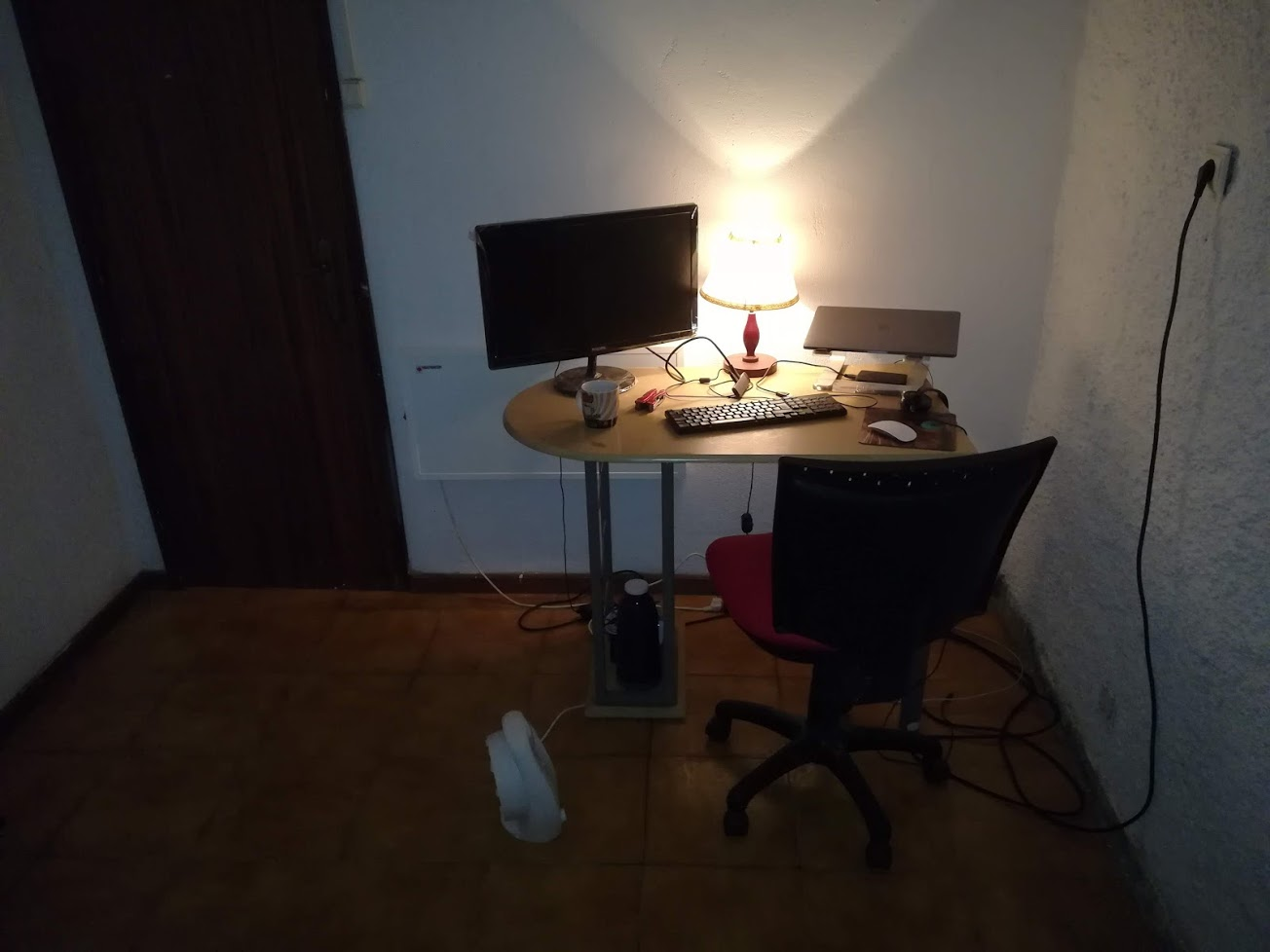 I did not have a globe for the light in the room so tried a small lamp for a day. It does not light up much at all and I could see it was quite bad at providing useful light for video calls.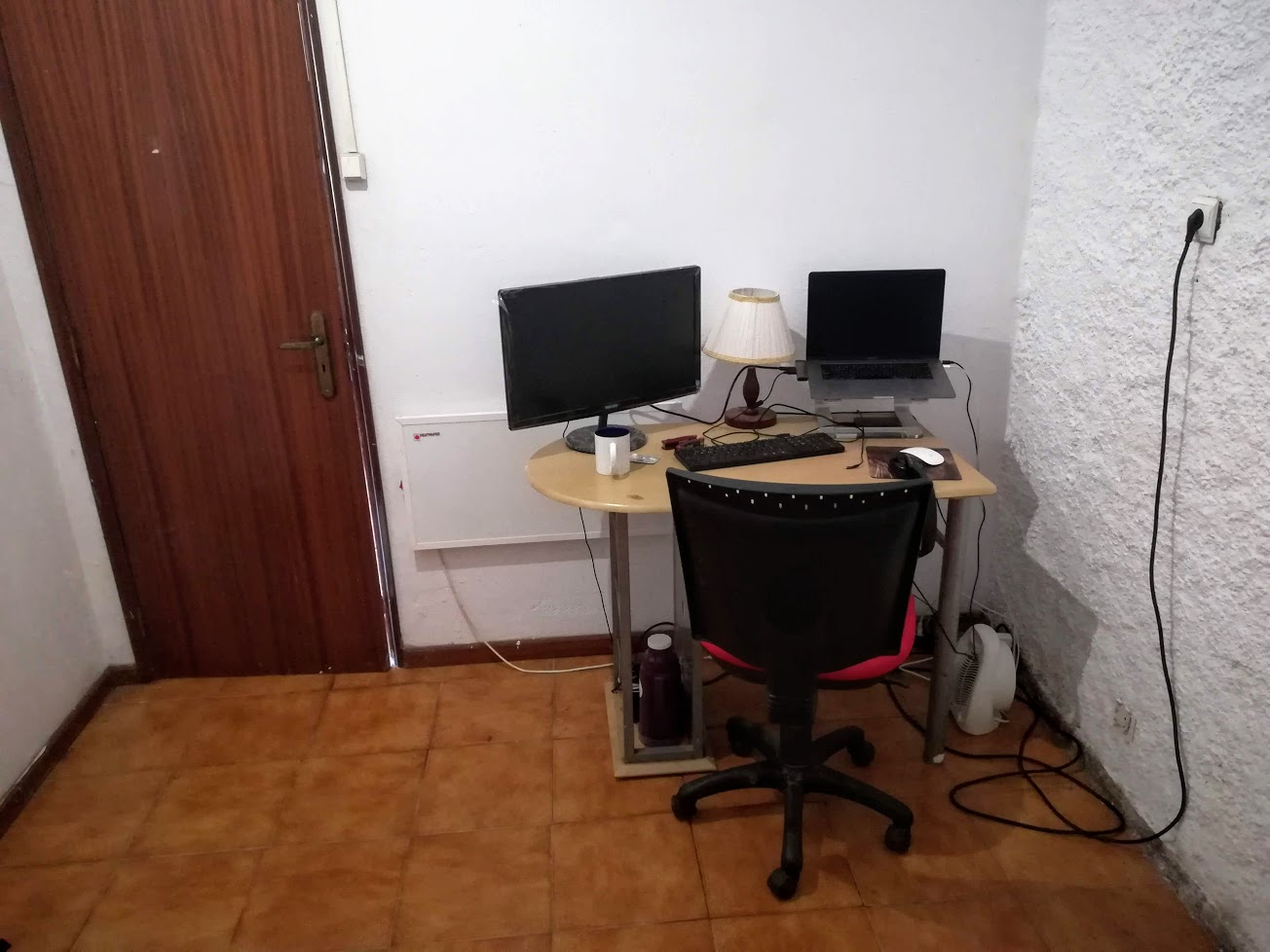 With a globe installed it's no longer so dingy, being that it's 4 walls and not much else there is still a significant echo but hopefully when I get more of my own furniture in here it will help dampen the sound. My own desk is also a bit larger, so I won't be squeezed as much.
Another thing I need to do is try block out some of the sound from the road. The other rooms window is right on a road and when cars drive past the sound is much much louder than I anticipated, which is not good when trying to have a discussion with someone over a voice or video call.
Regardless, I can do my work apart from the house so while the kids are on holiday I don't need to tell them to be quite or stop having fun, which was the point to begin with.