After a long time and copious amounts of work and time I managed to get the kitchen finished. I would not say that I am super happy with the result, but much of the worst parts are hidden by a cupboard so it's not noticeable how bad a job I did with the plastering…
When my wife explained to my mother-in-law I was taking a photo for a blog, she insisted that she had to be in the photo, so there she is, posing in her kitchen!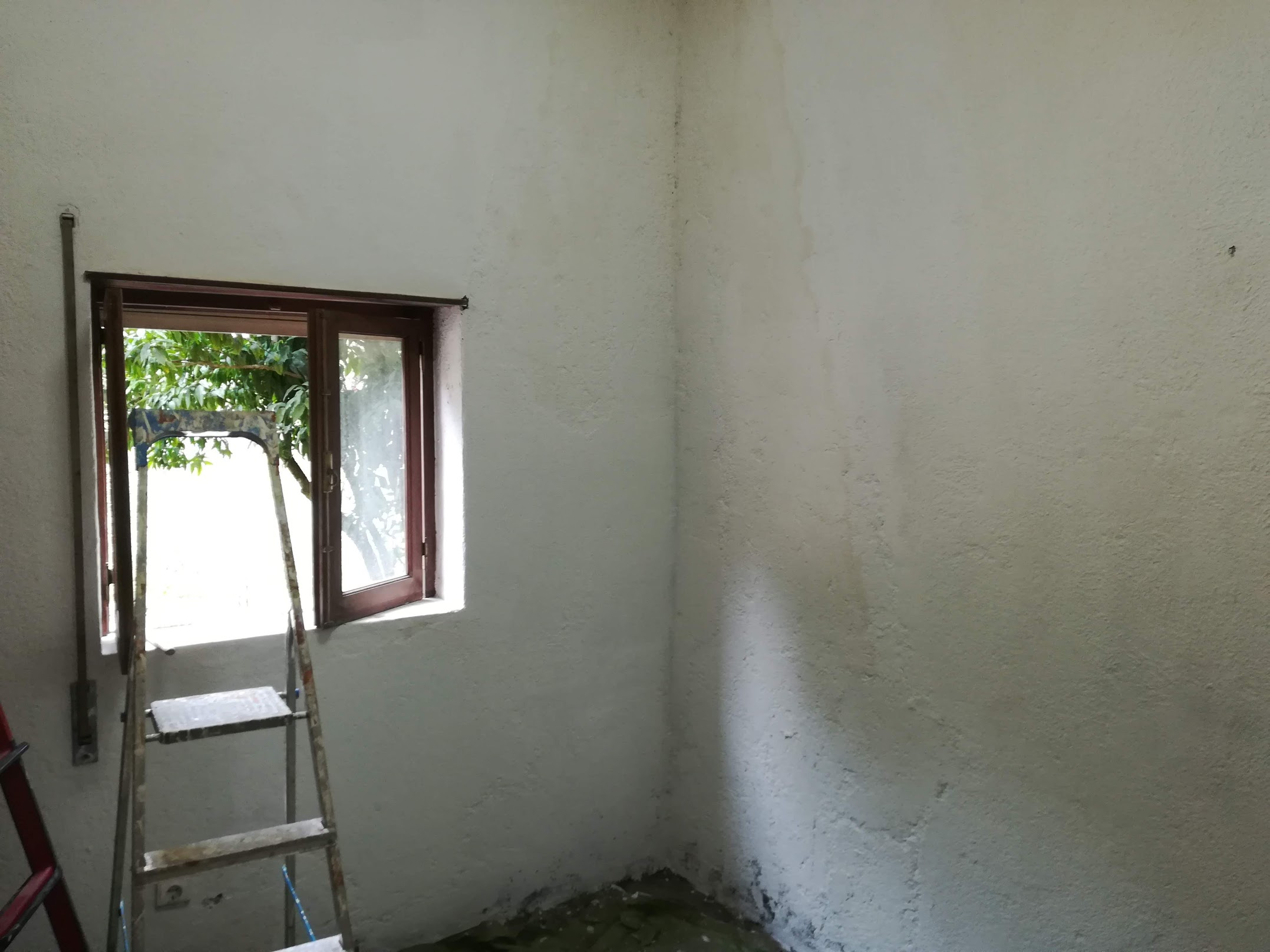 With all the soot that was on the wall, every coat of paint I put on would end up with the outline of the inside of the fireplace bleeding through. I had no choice but to keep applying layer after layer of undercoat, so that when I painted with the final paint it would not be so obvious.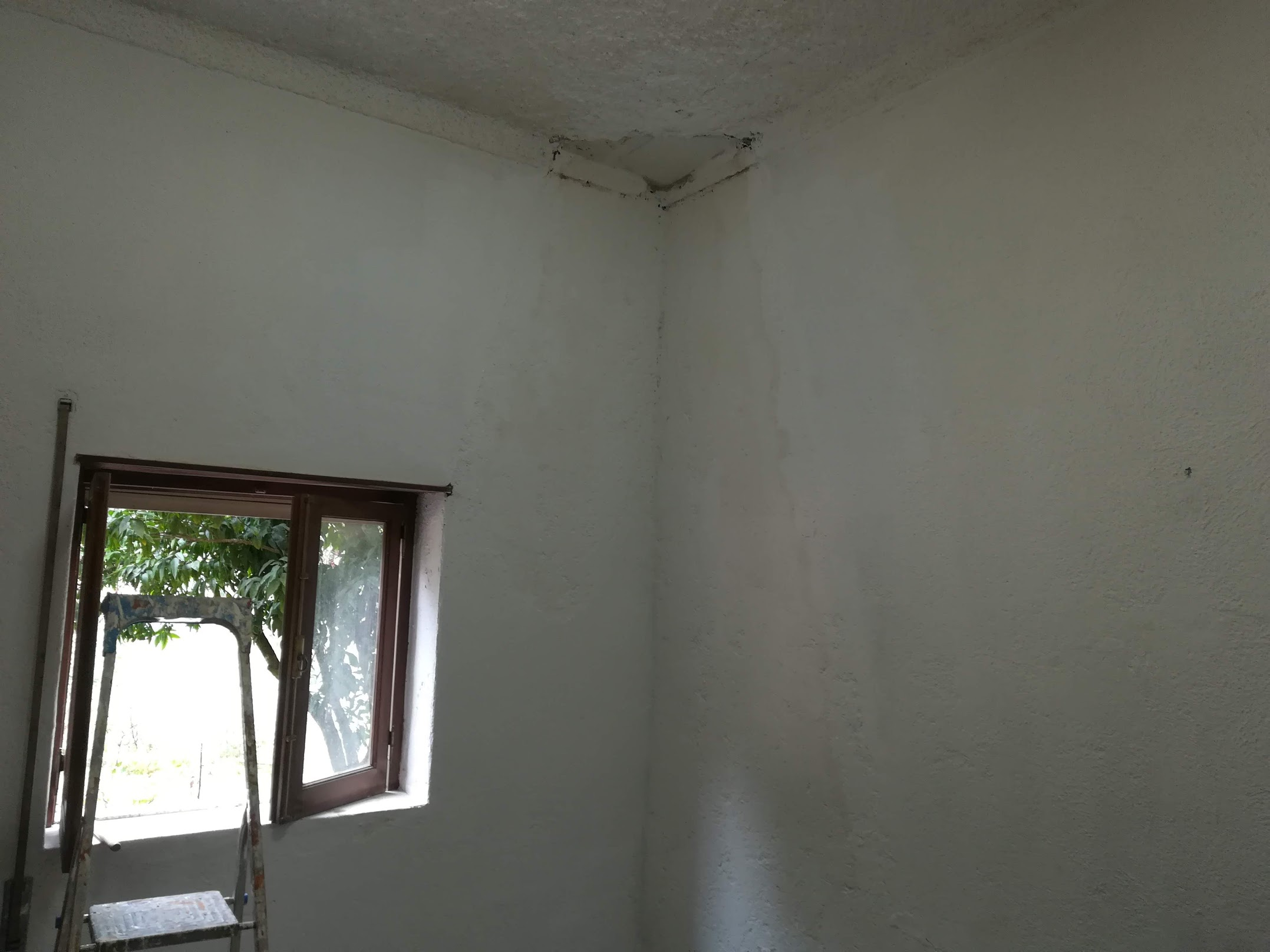 Here you can see it extended all the way up to the roof and was obvious from any angle. After the above photo was taken I turned my attention to the bathroom (as can be seen in my other posts) so neglected to take more photo's of my progress in the kitchen.
I tried to optimise my time by running between the two, applying a coat of paint in the kitchen, then going back to do work in the bathroom, whilst the paint dried. I would then take lunch at some point, then paint another coat in the kitchen and go carry on with the work in the bathroom.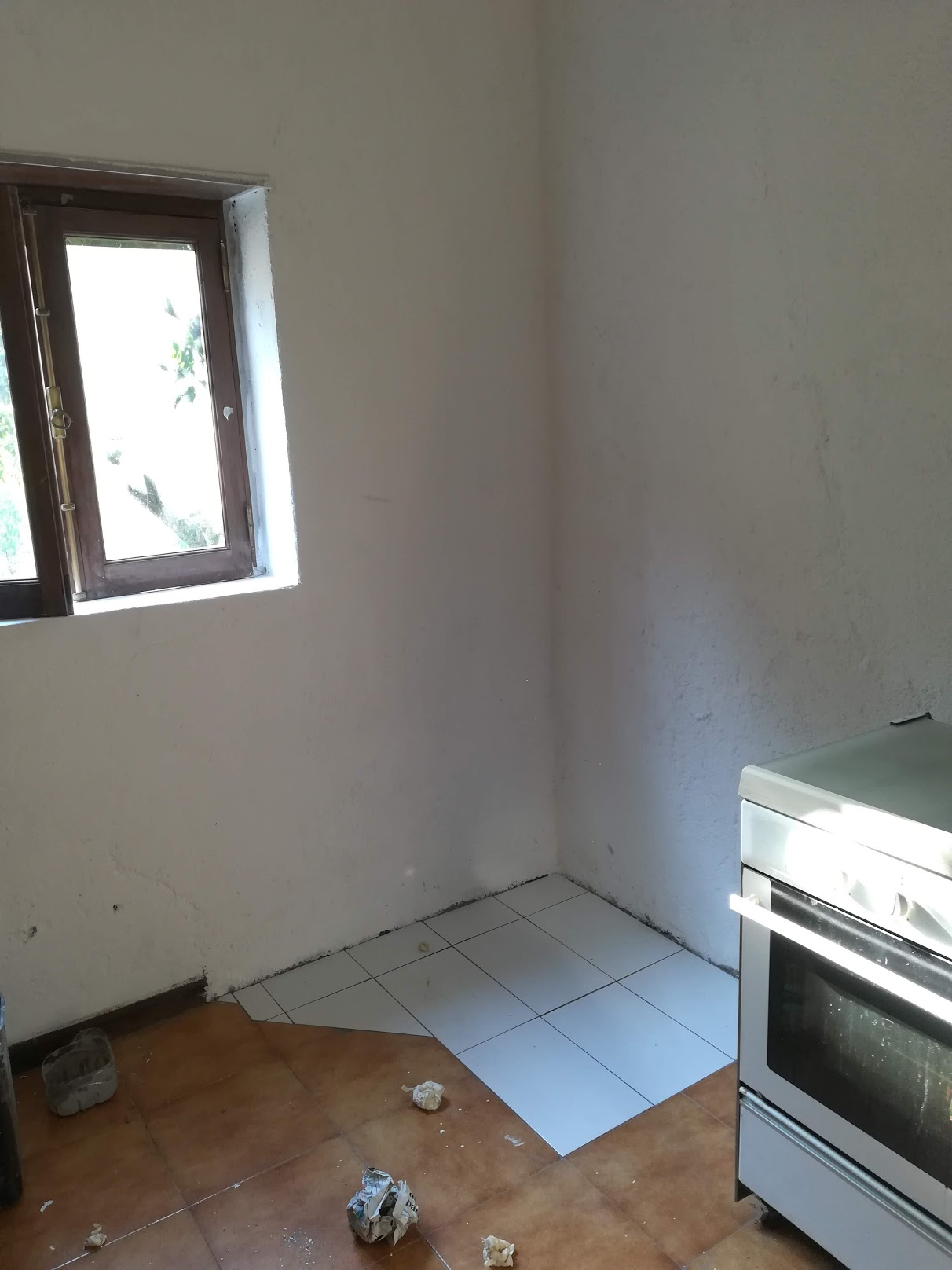 Skip forward to after having painted and tiled. Yes, those are a different colour, These are leftovers from the bathroom. I did try find similar tiles at the hardware store, but it's nigh on impossible to match tiles that are years old with something in the store now.Most of the tiles would be covered by the cupboard and my mother-in-law is not a person who will blow up because tiles don't match, thankfully.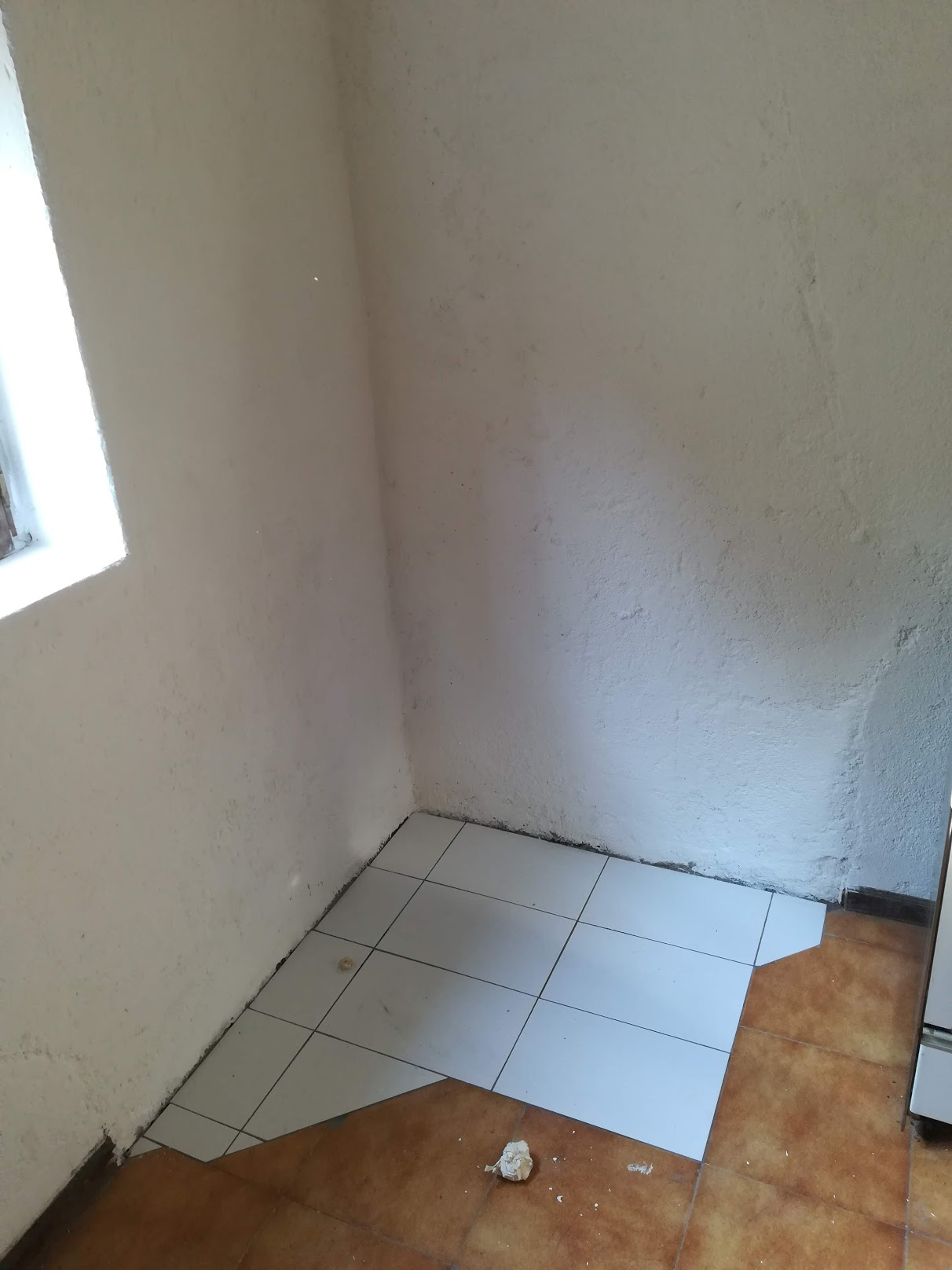 I tried to match the space as well as possible, given that the tiles were different sizes I tried to find the best compromise. It turned out ok I think.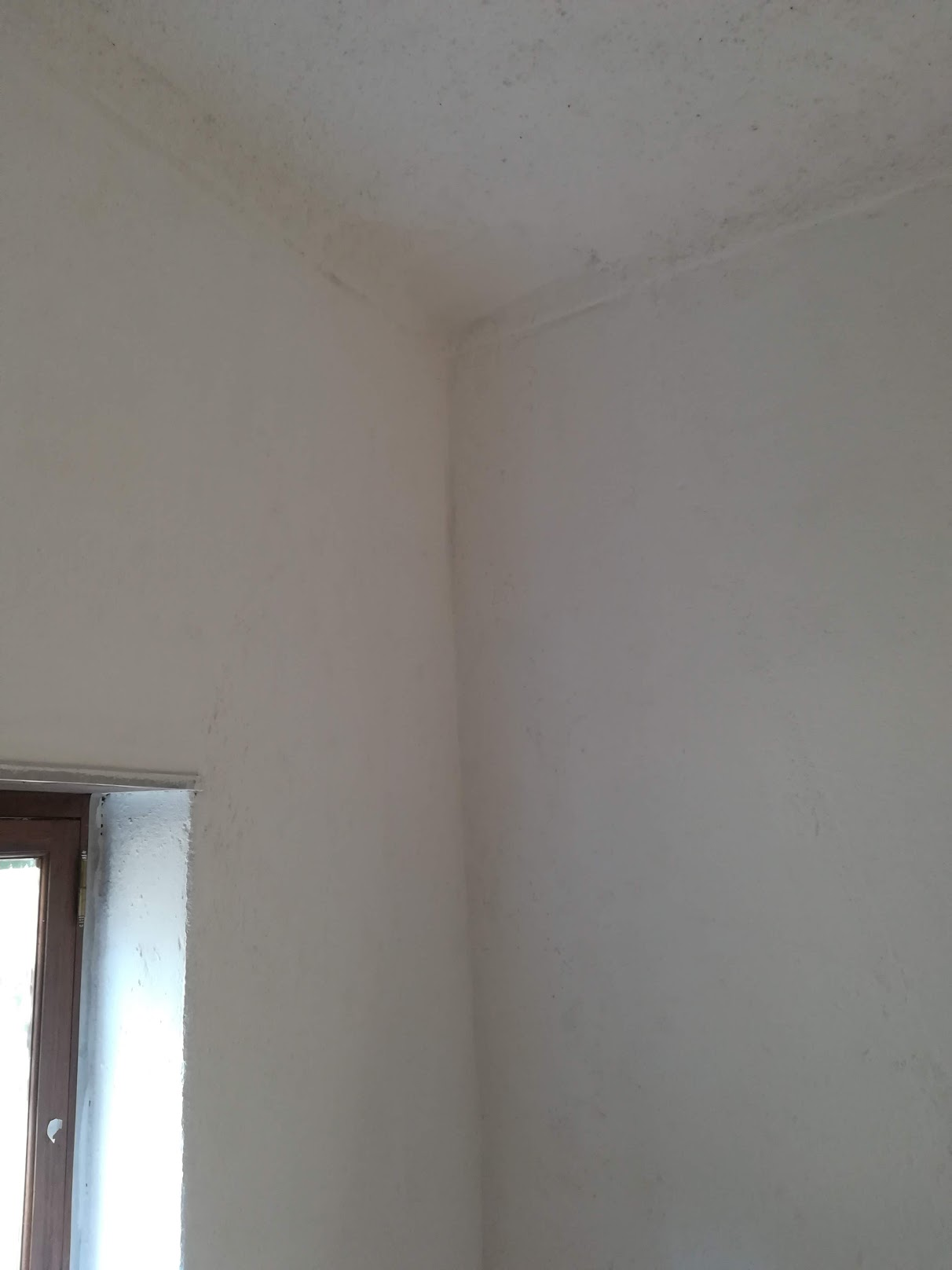 If you look hard enough you can still see parts where it is off-white. Thankfully standing in the kitchen it's not nearly as obvious as in the pictures.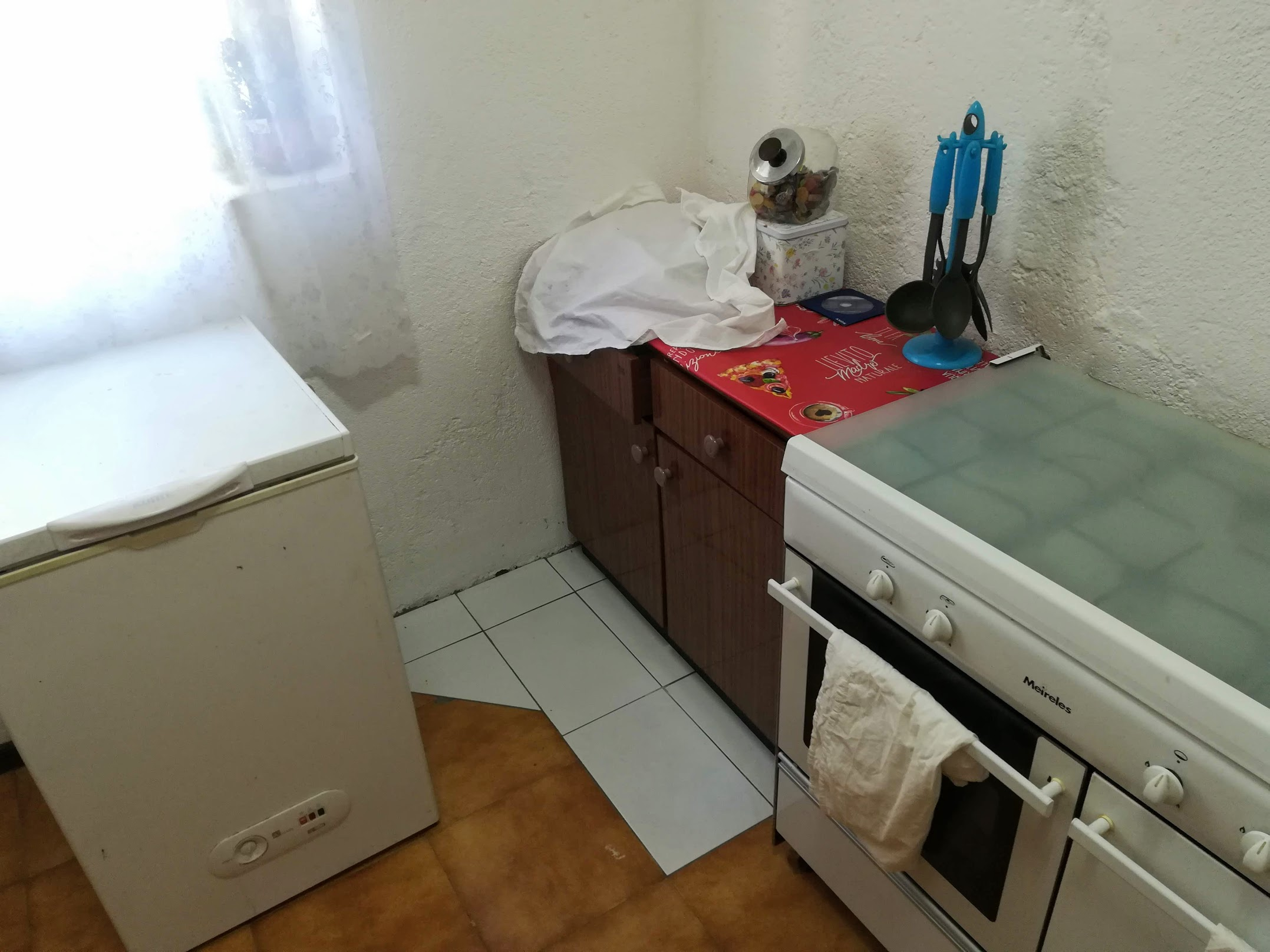 With some furniture in, its still noticeable, but not nearly as glaring as without.
Most important of all, my mother-in-law is happy with the result, this in turn makes my wife happy and you know what they say;
Happy wife happy life!