She ain't purdy but she works. Another image heavy post, this after I culled a few!
Let's jump right into it, gates are up and dogs can now be let loose in the back yard without going into the street, WINNING!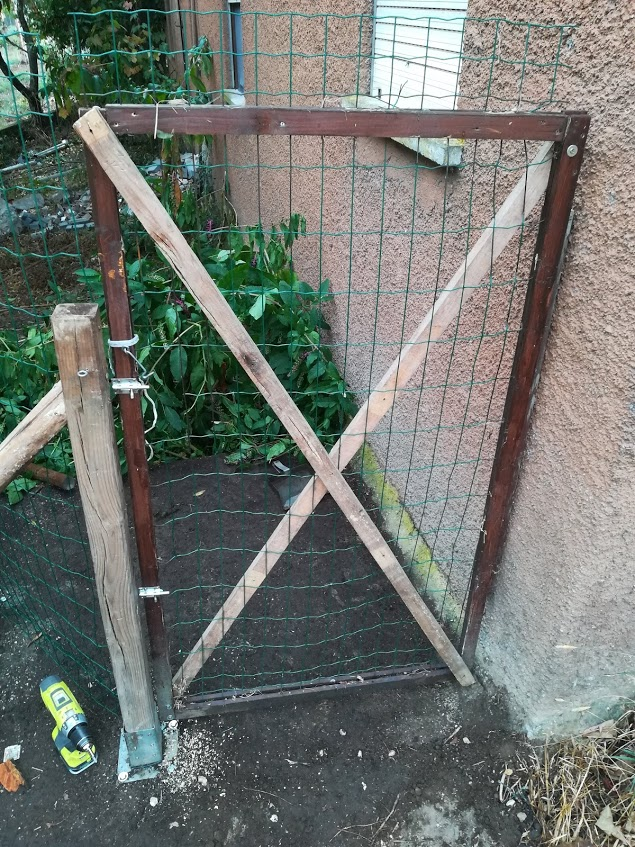 A note on rawl bolts and quality
Also known as sleeve anchor bolts it seems. I bought a box of 10 at the hardware store, on the box it showed you should use a 14mm drill bit when installing them, I did not have one so picked one of those up too.
When installing I noticed they were awful loose in the holes, as if the drill bit was oversized. I managed to mess a few of them up as I tried drilling a smaller hole, eventually I ran short on this fence post, so bought a few loose sleeves from another hardware store. I only needed the sleeves as I still had the bolts that were left over from the ones I destroyed.
Lets take a look at some pictures, first picture you will notice the nut that's inside the sleeve is almost at the top.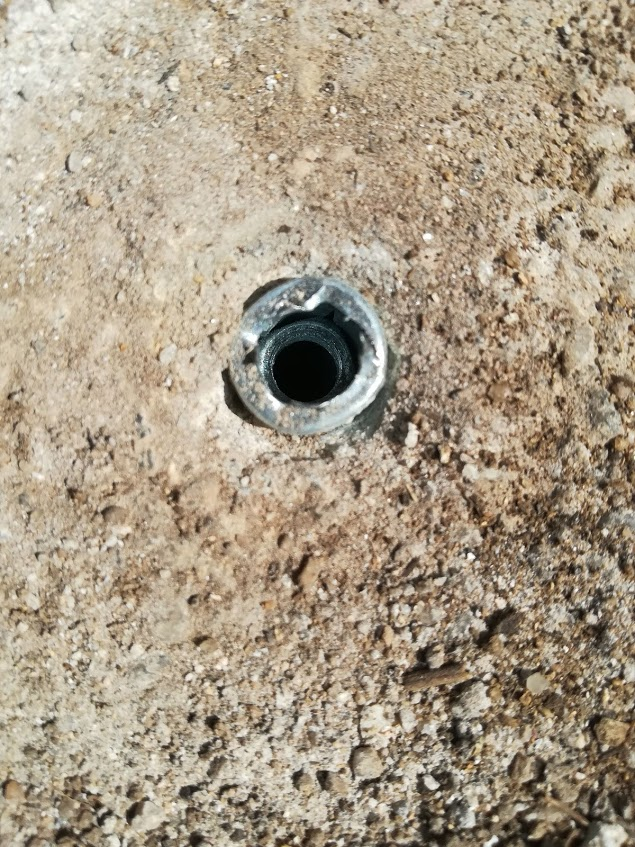 The following hazy photo id of the sleeve I bought loose. See how far down the sleeve it is?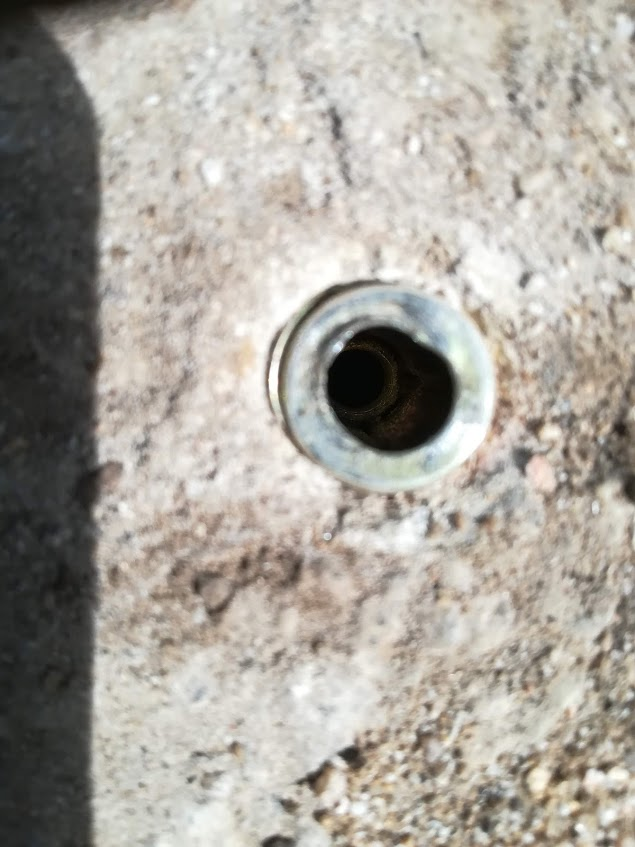 The only deduction I can make is that the box of bolts I bought were really cheap and nasty and undersized. The loose sleeves I bought went in snug with the 14mm hole and I could feel they were tightening up much sooner and had more bite.
OK, boring I know…
Miranda do Corvo on fire
There was a fire near us and for some time there were a fleet of firefighting planes going overhead. Every so often the five (yes 5!!) planes would fly overhead as they picked up more water to dump on the fires.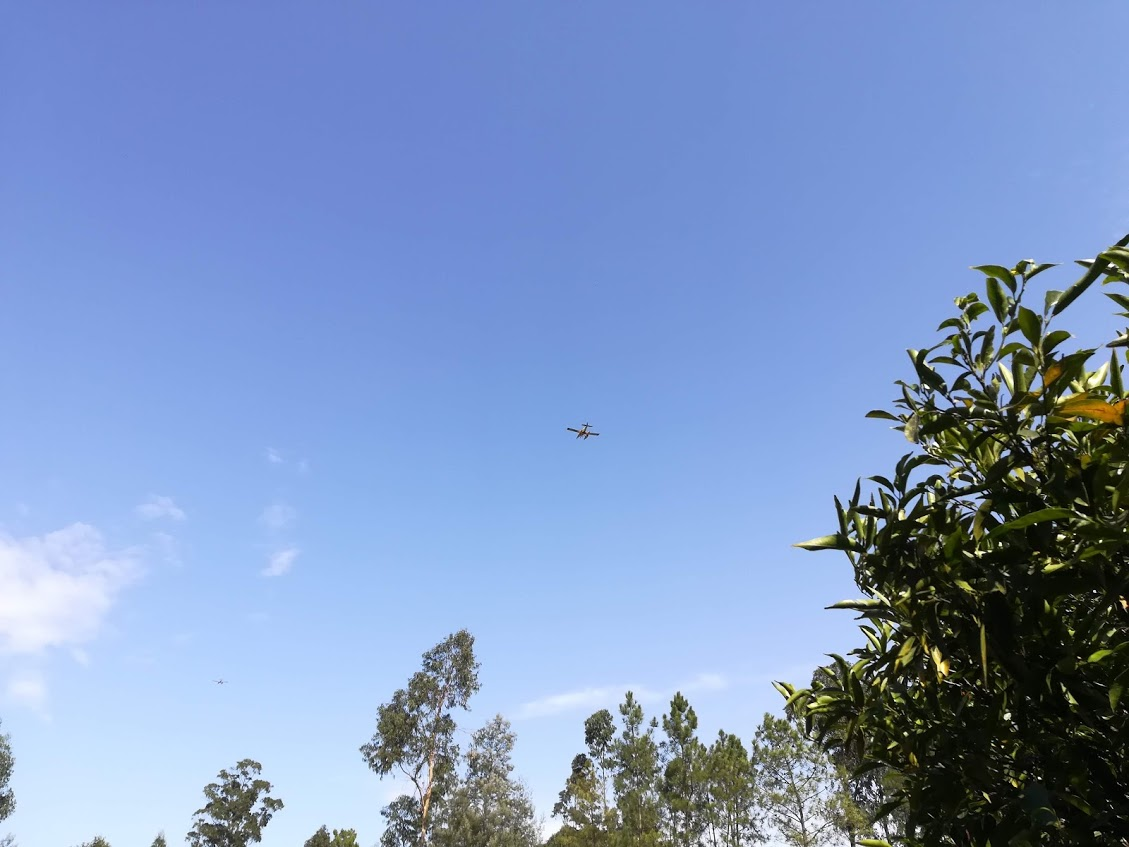 I only managed to get two in one shot though.
Moving the fence
The length of fence was attached to a pole, which by this point was hanging on for dear life as Roxy, the bigger dog had been digging a hole right by it.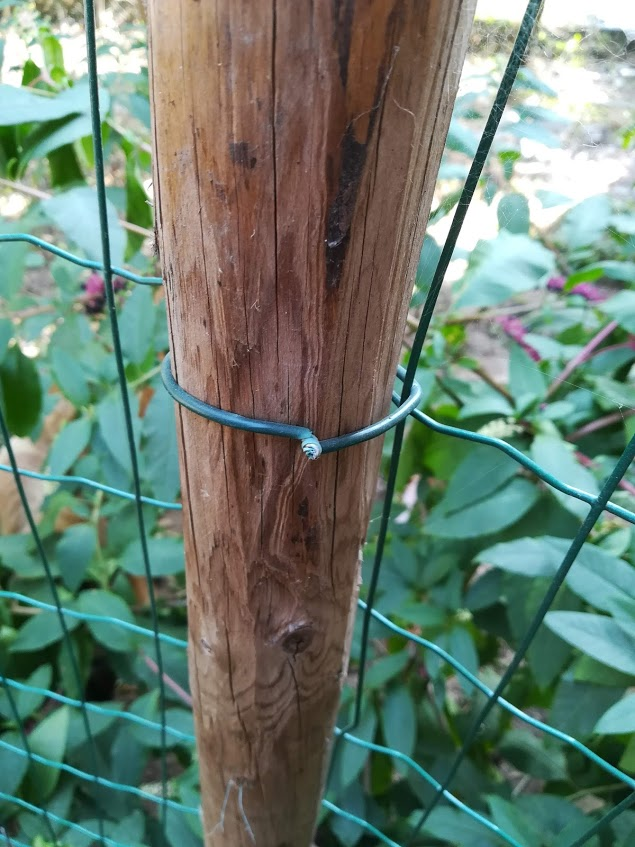 I had attached it with some simple binding wire a while back.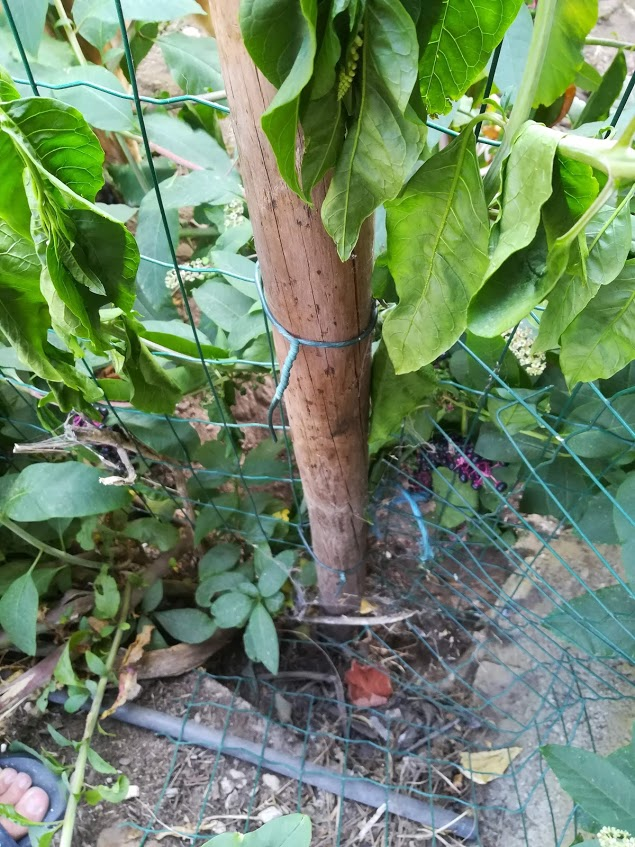 The bush had managed to go through the fence, so getting it loose ended up being more of a struggle than I expected.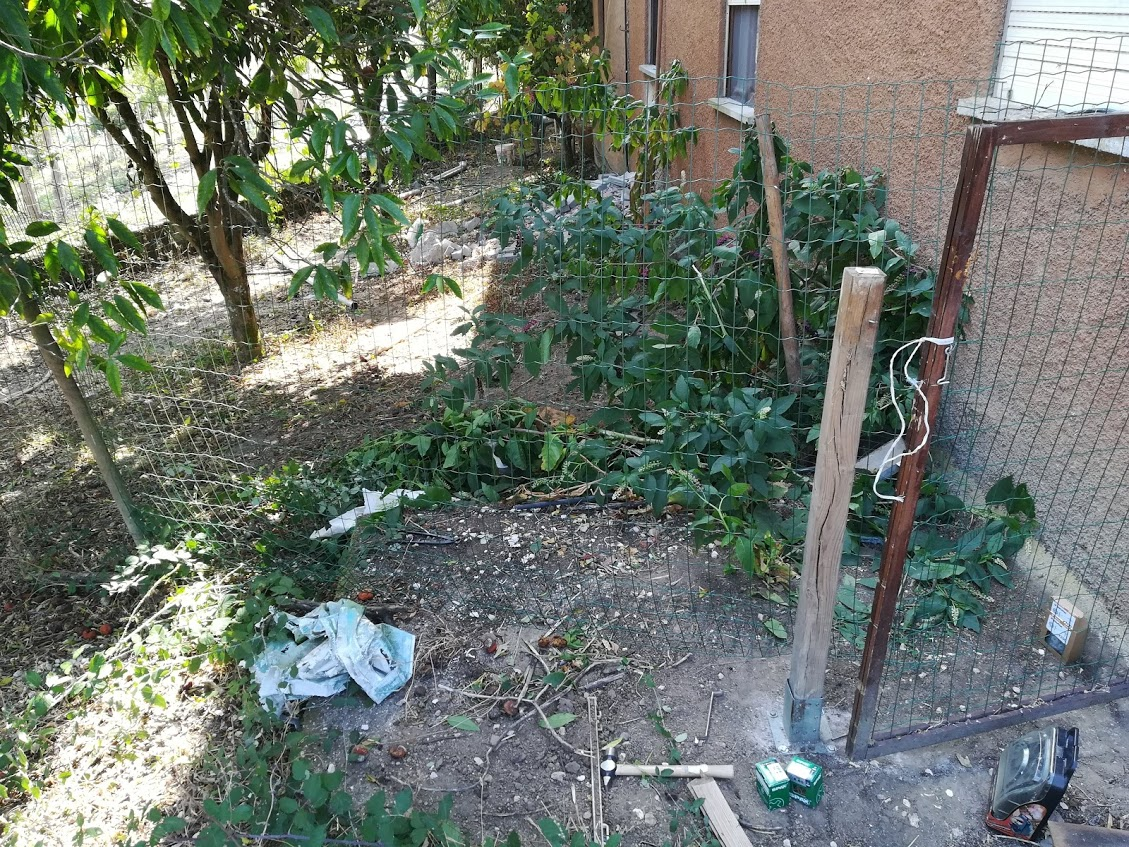 Eventually I got it loose and boy was I relieved that it was long enough to make it to the post I had installed. After much pulling and dragging and stretching I had figured out where I wanted to anchor it.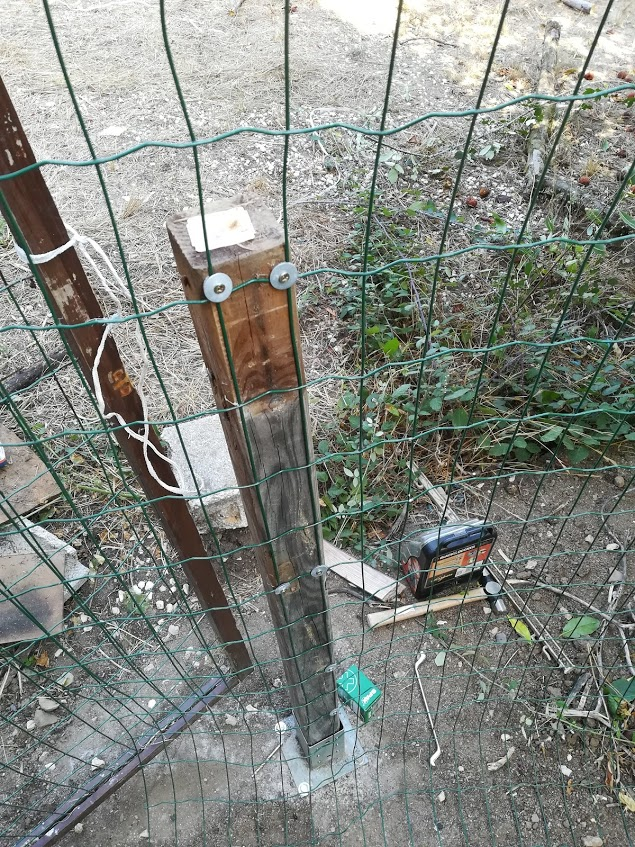 I had explained in my last post, but heres a picture, showing how I clamp the fence to the wood using screws and the roofing washers.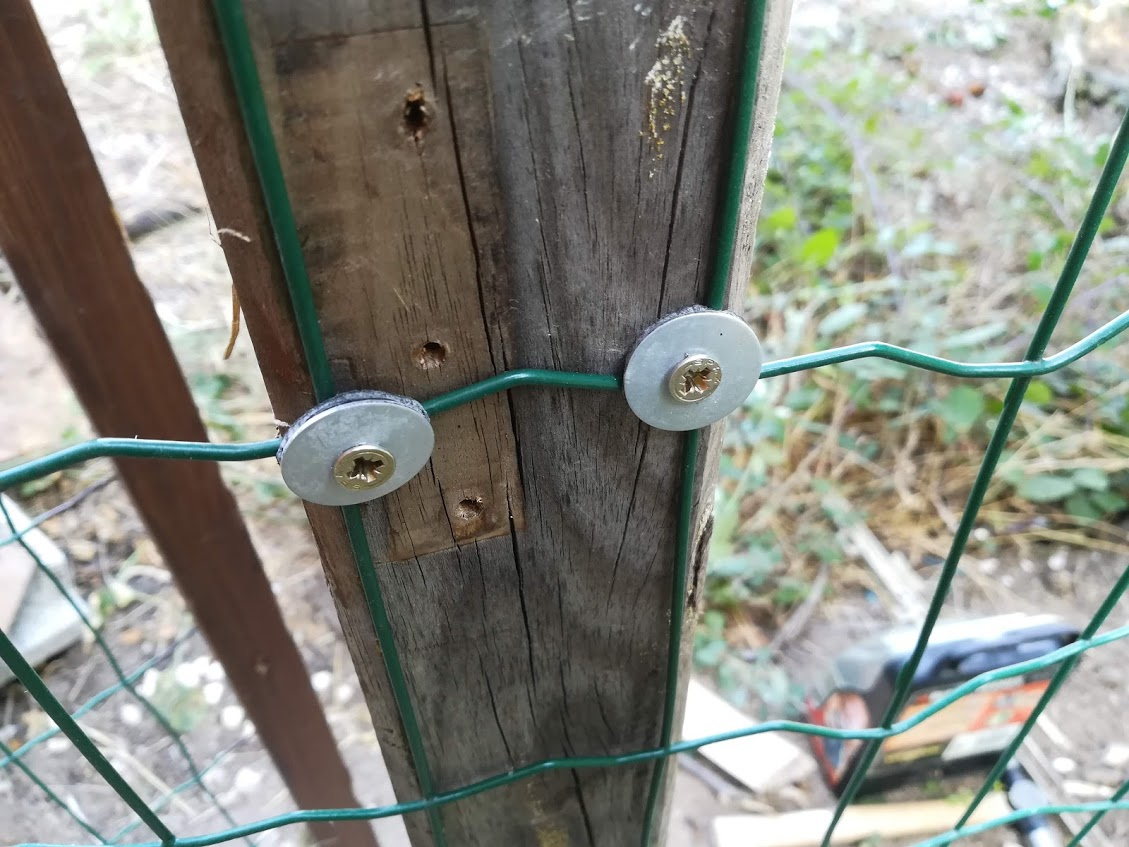 Close up view shows a bit more, I install the screws in such a way that the trap the fence, so pulling it up, or down, left or right won't free it up.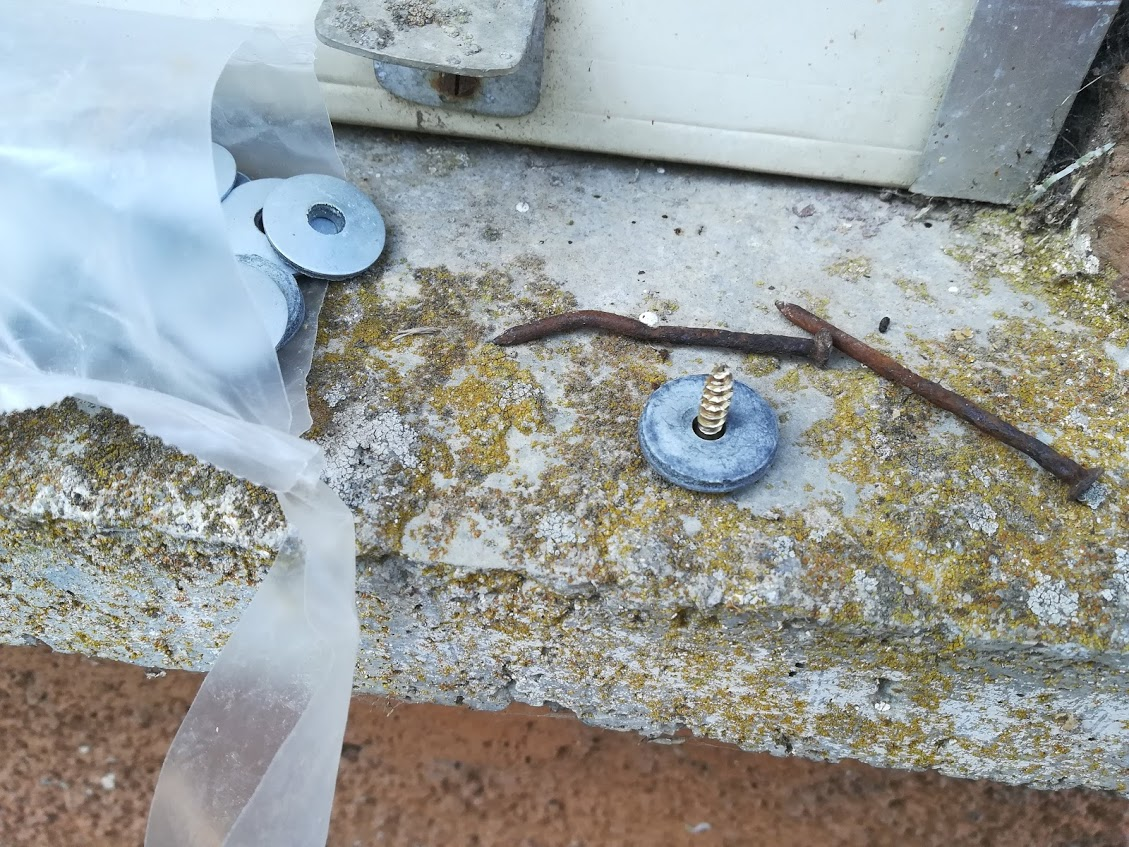 Because I want to be absolutely sure you get it, here a photo of the screw in the washer pre-installation 😉
French drain access hole
After getting the fence connected to the post, I cleaned off some of the sand and muck from the cement, should have done that first!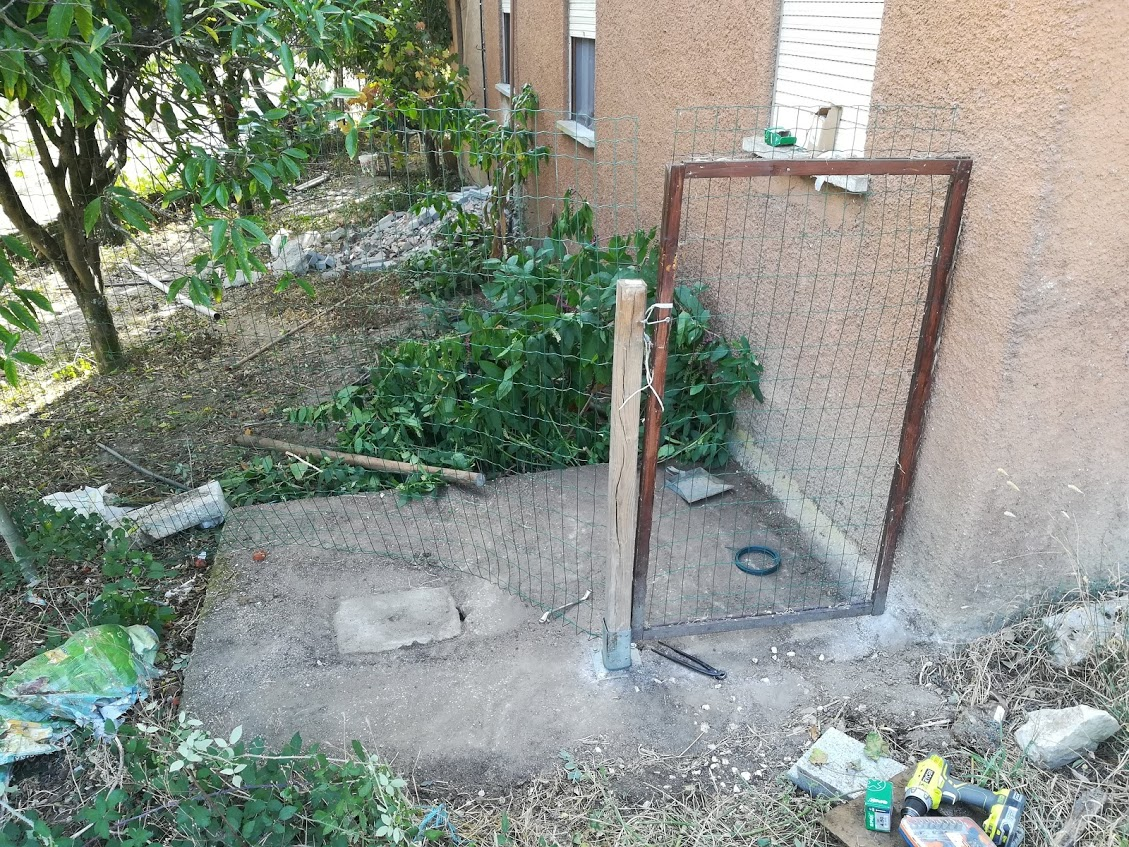 I actually found the cover that would be used to pump out the 'stuff' from the drain if it gets full. I had been wondering where it was and found it quite by chance.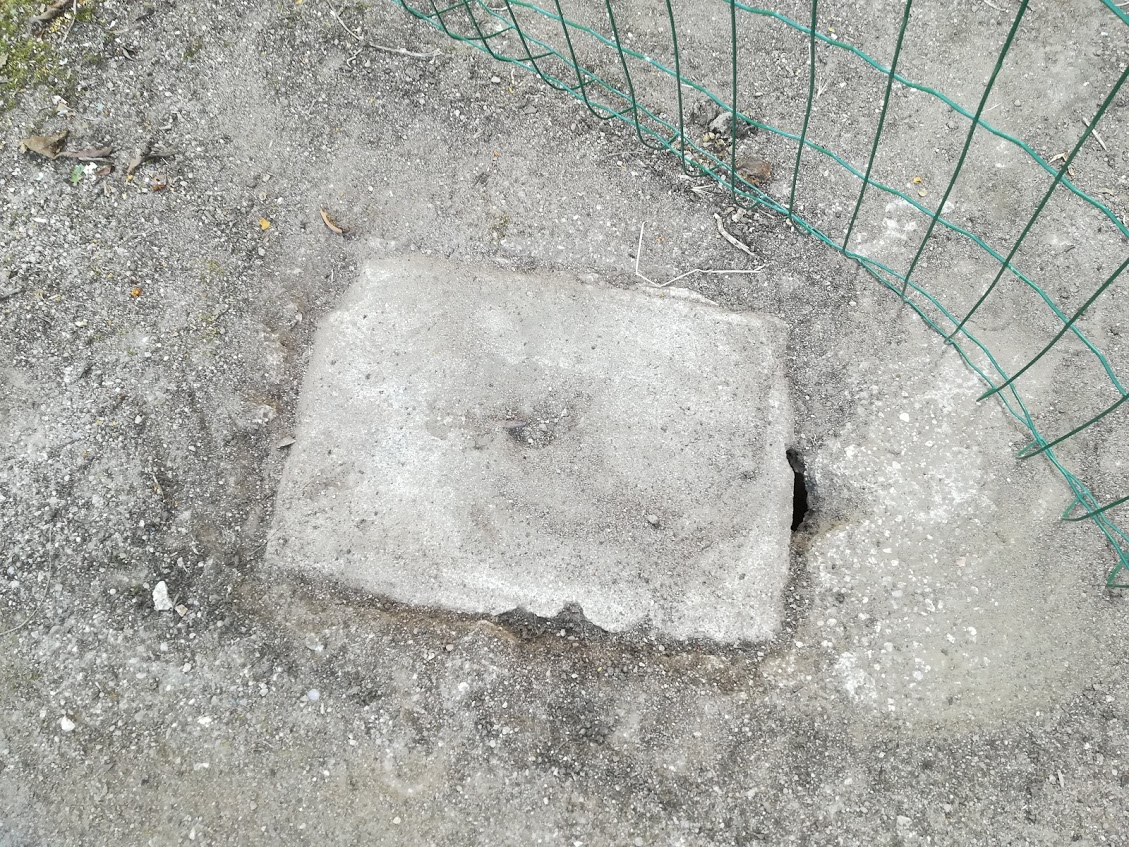 I pulled the fence to once side to clear it, so that if we needed to get it emptied, the fence would not be in the way.
Day over, it rained
It had been threatening for a while, so I decided to pack up before my tools got rained on and got soaked.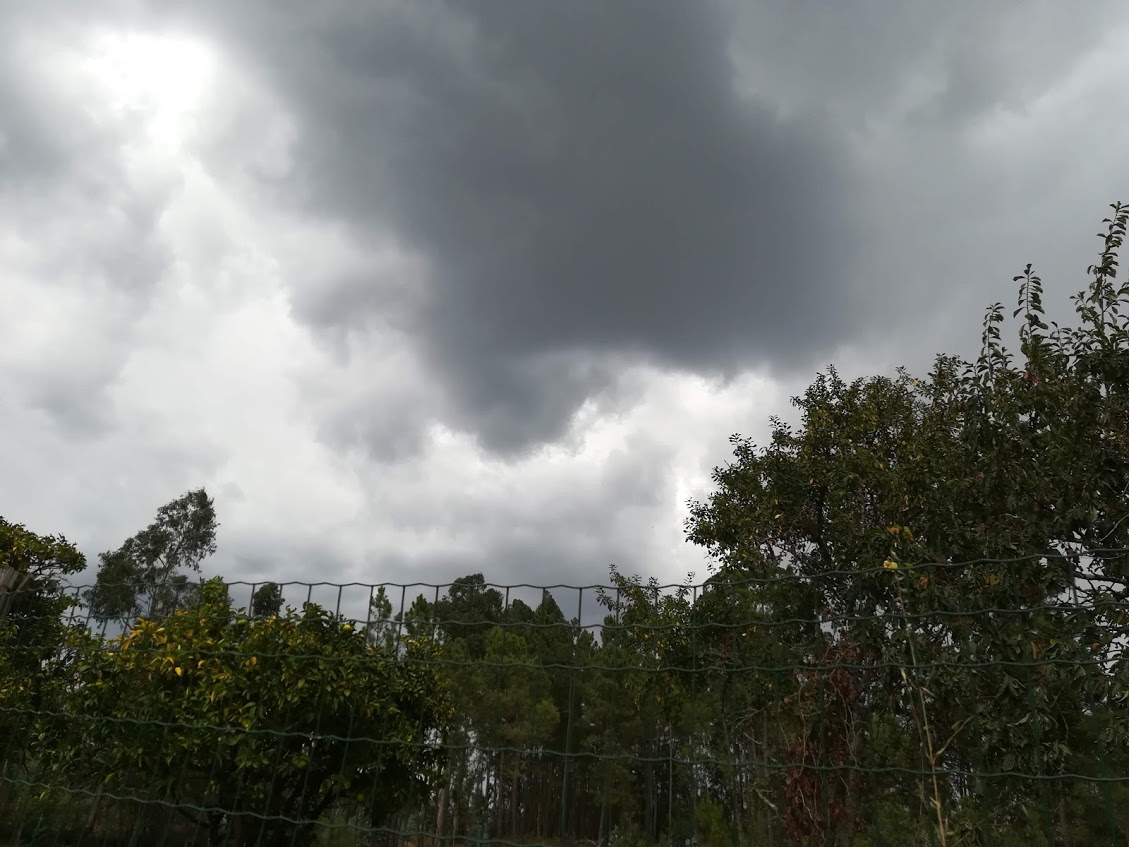 As I took this photo, after having just finished packing everything away it started to drizzle. I had made it just in time!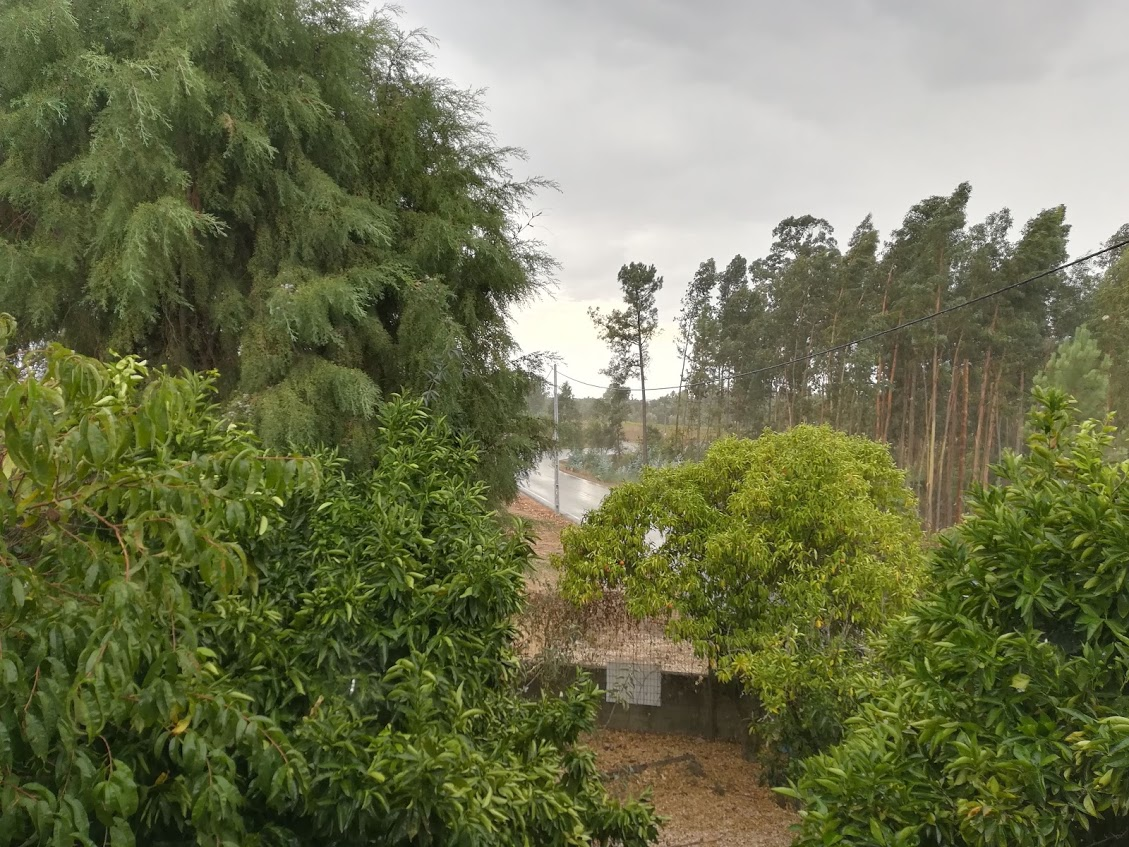 I took a break on the terrace and tried to get a photo of the rain, but it's lost in this photo. Whilst I was a bit disappointed that I had not finished I was thankful that the rain would at least be helping the firefighters a bit in their task.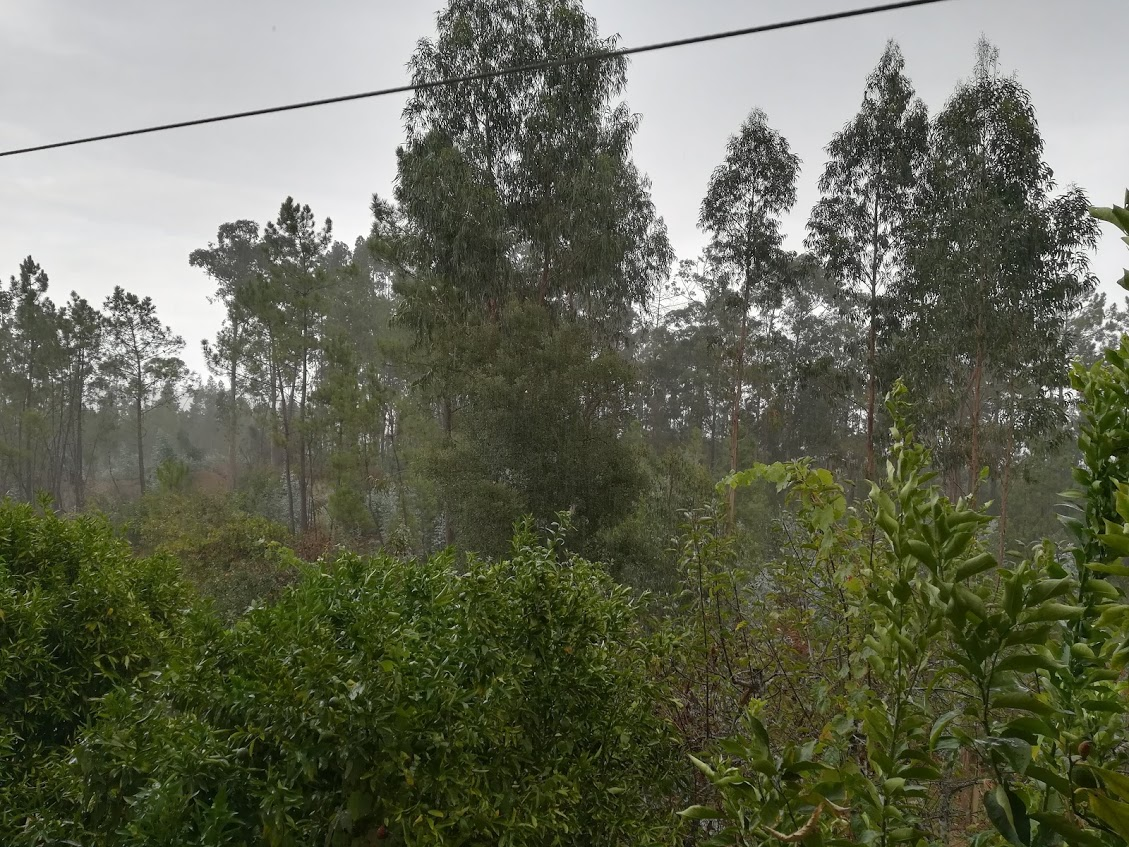 I heard from my wife the next day that it seemed the rain was what helped the firefighters get the blaze under control, so all good in the end.
I was sitting outside and was about to start writing this when the rain subsided, I decided to take my chance as I could get away with fewer tools in case it rained again.
Support needed
I anchored the fence into the cement slab, so that it would stay out of the way.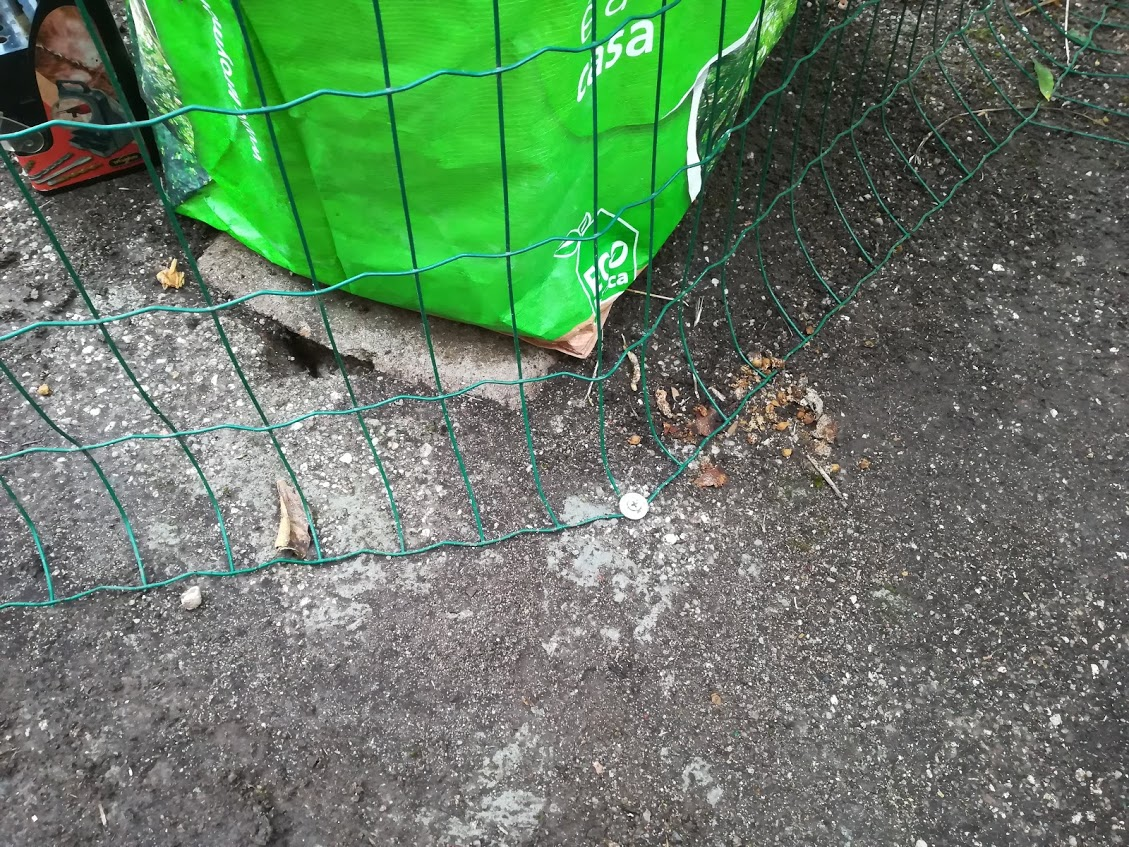 I used a simple plastic wall plug here as it is not under much strain.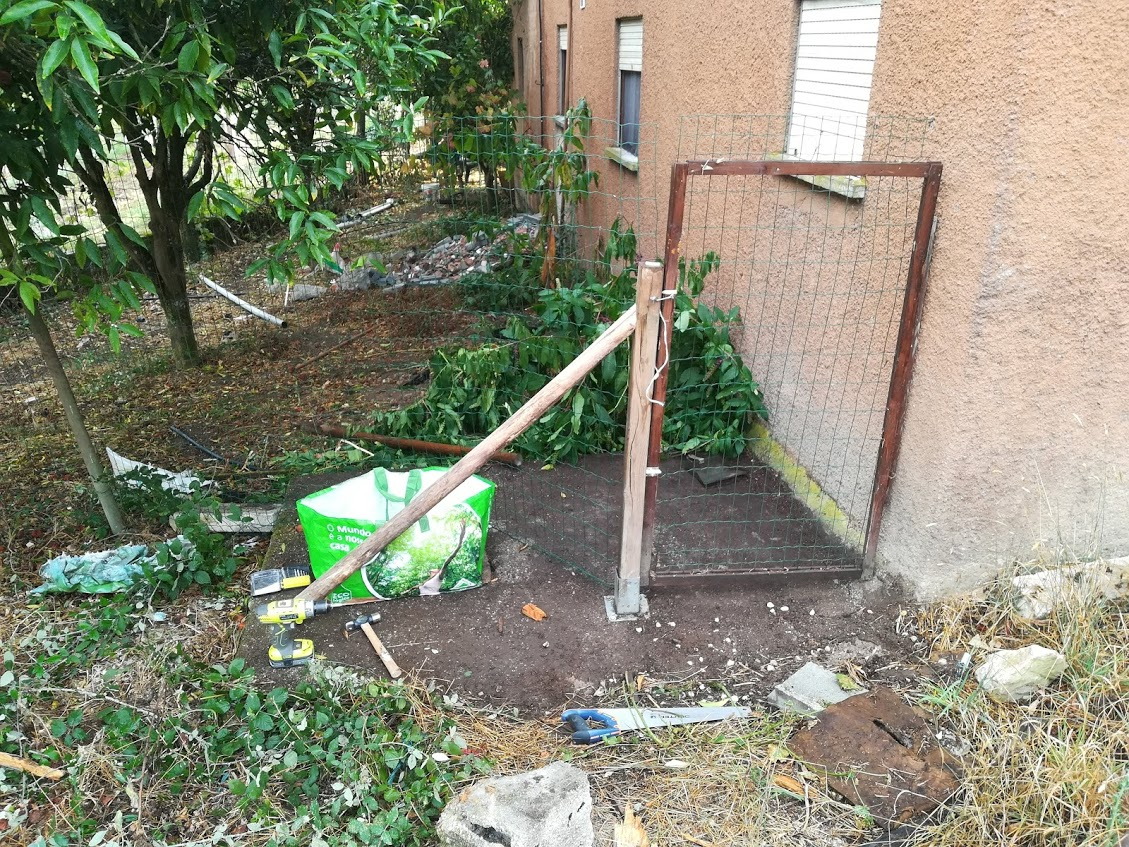 The fence had enough tension on it to pull the post away from the gate, so much so that there was a very noticeable gap. I did not like the look of that so grabbed a length of wood we had dragged in from the forest next door and made it work as lateral support for the fence post.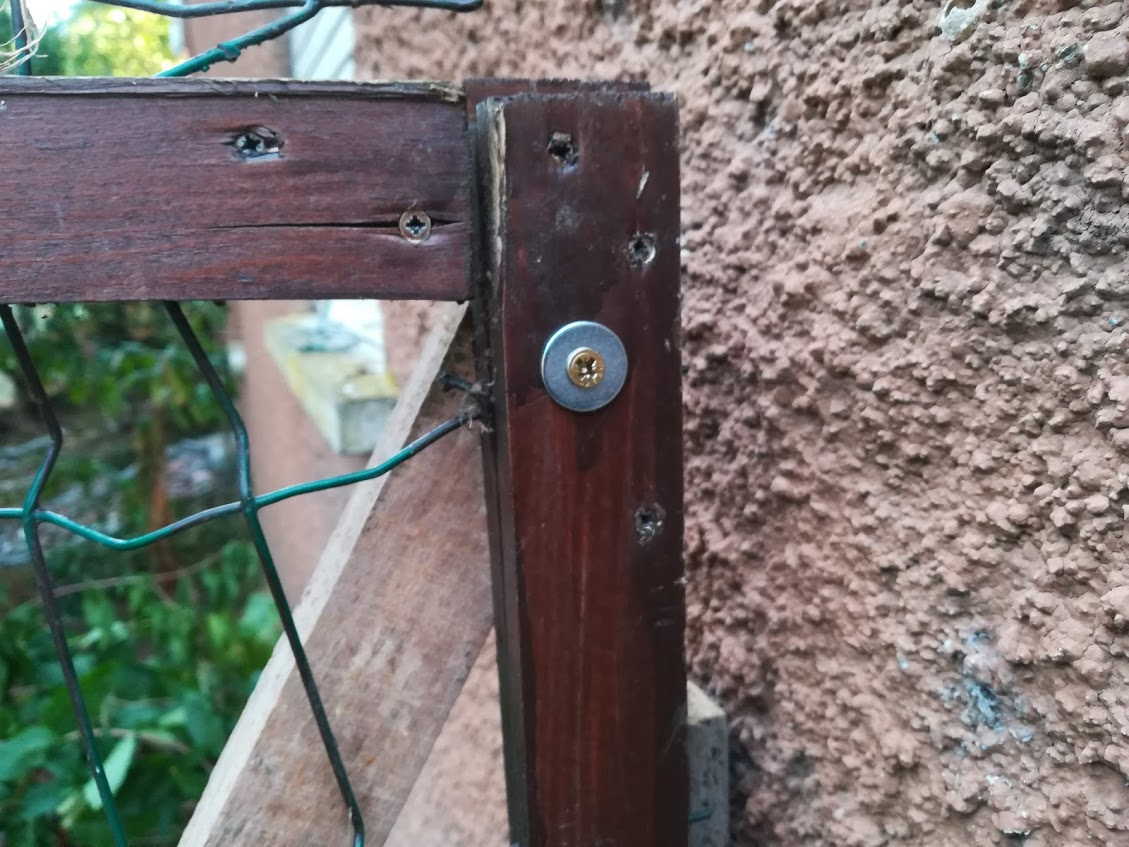 Final bits to do were to add some cross bracing on the gate, it was still quite flimsy. I too two lengths of brandering that I had taken off of the terrace roof and put one on each side of the gate, so that they crossed over in the middle. The wood that the gate is made up of is quite soft, so I added metal washers to the screw head, so that it would tighten up against the wood and not get pulled all the way through.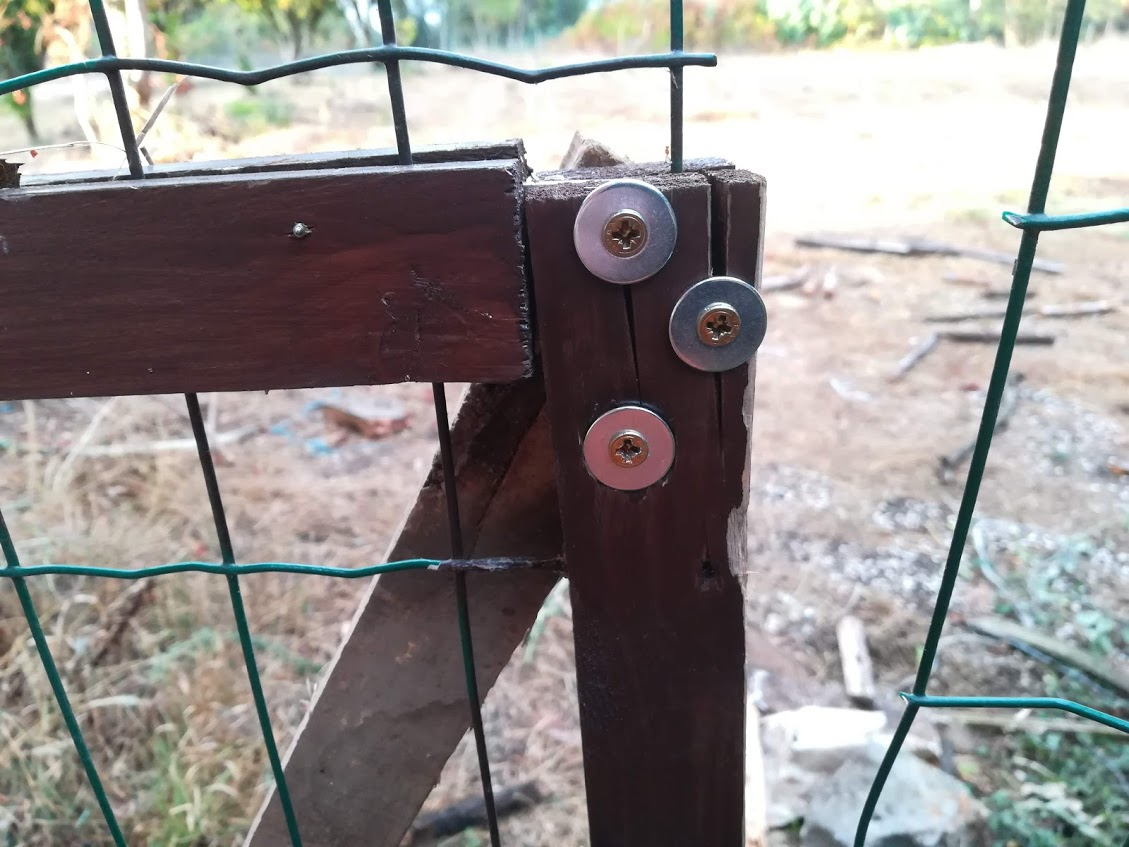 An example of how the wood had already split, the washers worked well enough even on such a damaged piece.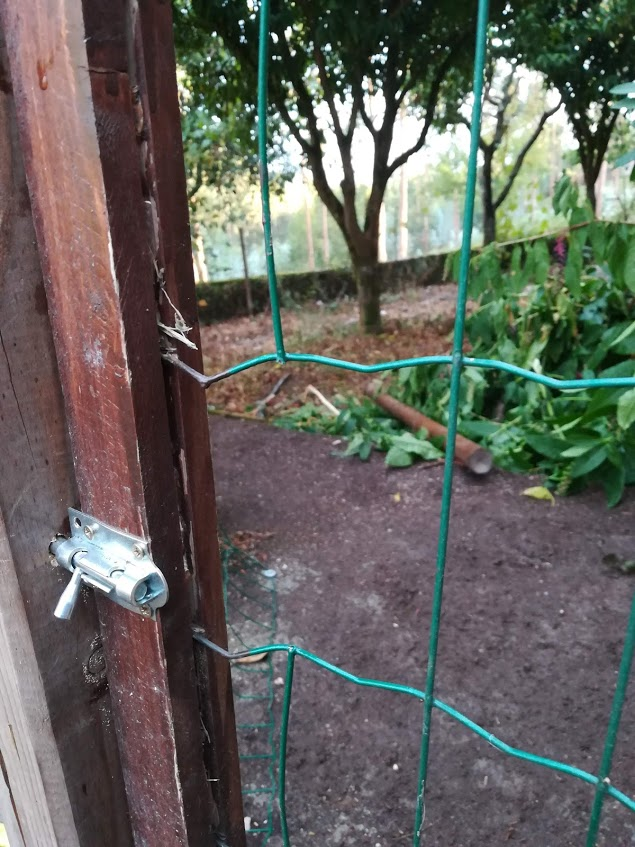 Finally I cut a hole in the fence by each of the latches, so that you can open it easily no matter which side of the gate you are. This gate was done.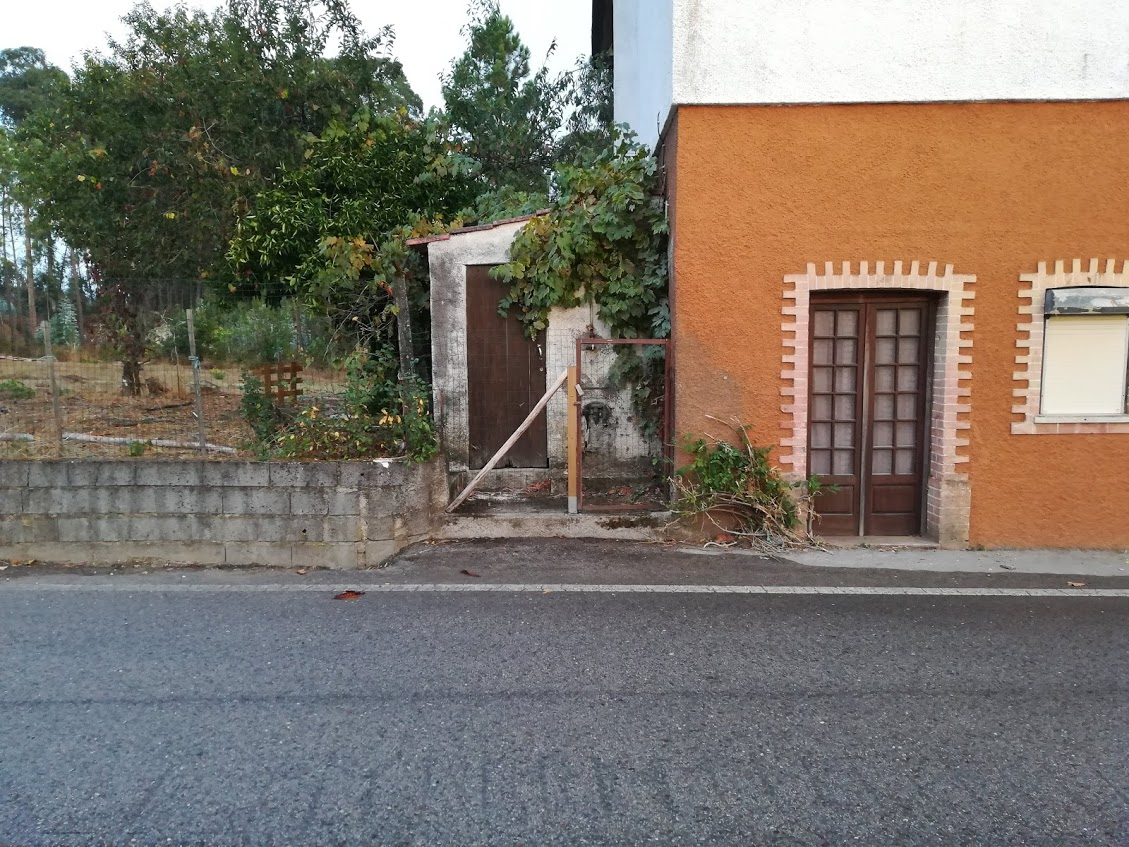 As I was packing up I thought I should add a lateral brace on the front gate too, so did that as quick as I could as it was about to rain again. It does not look too bad from far.
So my gates are up, I bought a few rawl bolts, screws and additional latches. Pretty much everything else was re-used from the original gates or from other stuff I had salvaged.
Not pretty but definitely functional, have you managed to reuse something lately?