For all those that are pissed of at Drug Wars, there might be something that might change your mind a bit.
Drug Wars just did an airdrop of their FUTURE tokens.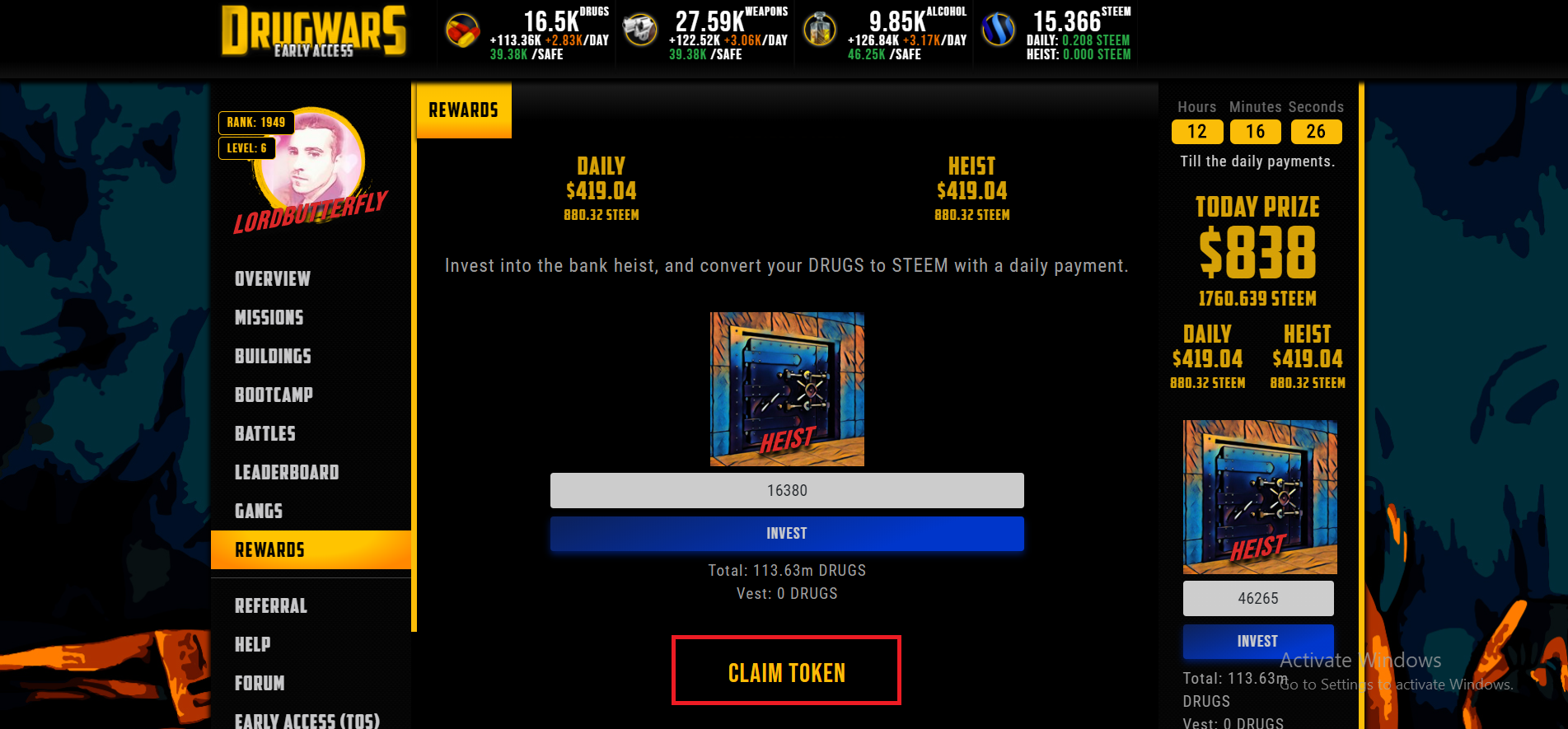 Click to claim FUTURE tokens in your Obyte wallet
What you need to do to claim these tokens is to get a Obyte (Byteball wallet). If you participated in the airdrop couple months ago you should have one already linked to your account through the STEEM attestation bot.
If you do not have one, download it here. https://obyte.org/
YOU WILL HAVE TO HAVE AT LEAST A LITTLE BIT OF BYTES TO DO THE CONVERSION.
Once you received your FUTURE tokens you can convert them to "GB" by clicking on the CHAT and adding the "Exchange bot". From there you need to find a exchange if you want to sell the GB for STEEM.
Options are Bittrex or Upbit.
How much FUTURE you get depends on how much you spent in the game (from what i can see).
If you have 10000 FUTURE tokens that is worth around $55
So dont miss out. Or you could keep the FUTURE tokens and see if they go up in price.
You never know. You probably never expected that you will get your money back, but here it is. haha
Ill see you around. Keep on Steeming!