Back in South Africa I had built up a collection of tools and enjoyed tinkering in the garage immensely. When we moved to Portugal we decided to come here 'light', basically 4 or 5 boxes and our a few suitcases with clothes. Thus with a heavy heart I sold off most of my tools, giving a large portion (back) to my father.
We we now have a house with enough space that I can tinker again, but it needs to be cleared up a bit. It's not a garage with a nice wide door like I had in SA, but it's space where I can work / tinker / play and I am super chuffed after a few years to be able to do this again.
So let's start at the end, not completely done, but far enough that I could stand back and breathe a sigh of relief that I had gotten so far.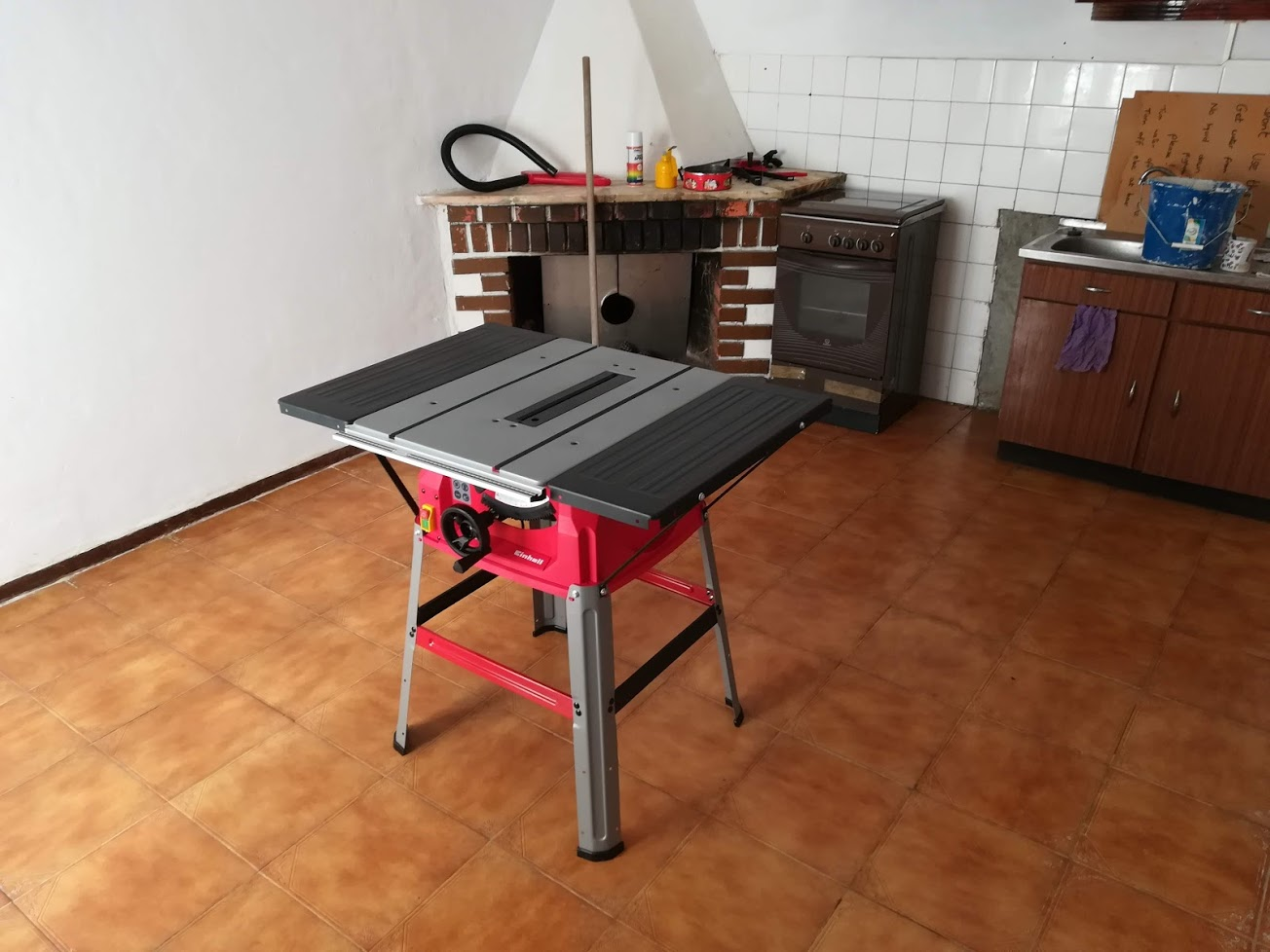 Look at my table saw drowning in all that space!
---
We have space under the house, which the previous owners seem to have started converting into a separate living area / flatlet. I chose the larger of the 3 rooms to be my 'workshop' of sorts. As mentioned in another post they left a fair bit of furniture in the house, some of which I had brought downstairs to store with the surplus of stuff already here.
It was not arranged very neatly…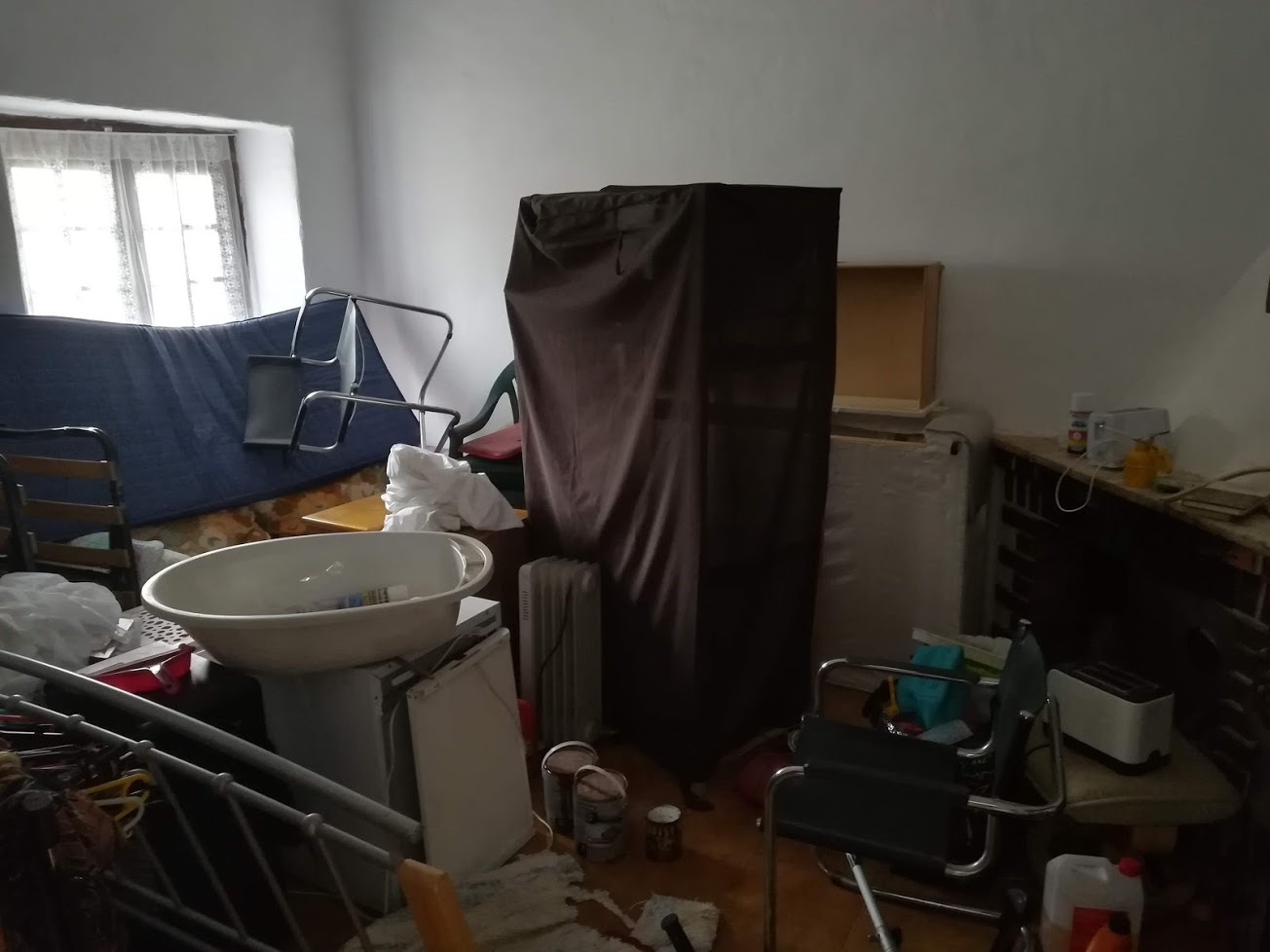 The entrance of the downstairs is quite wide, almost playing the role of an entrance hall? The plan was to move the furniture out and into this space as well as…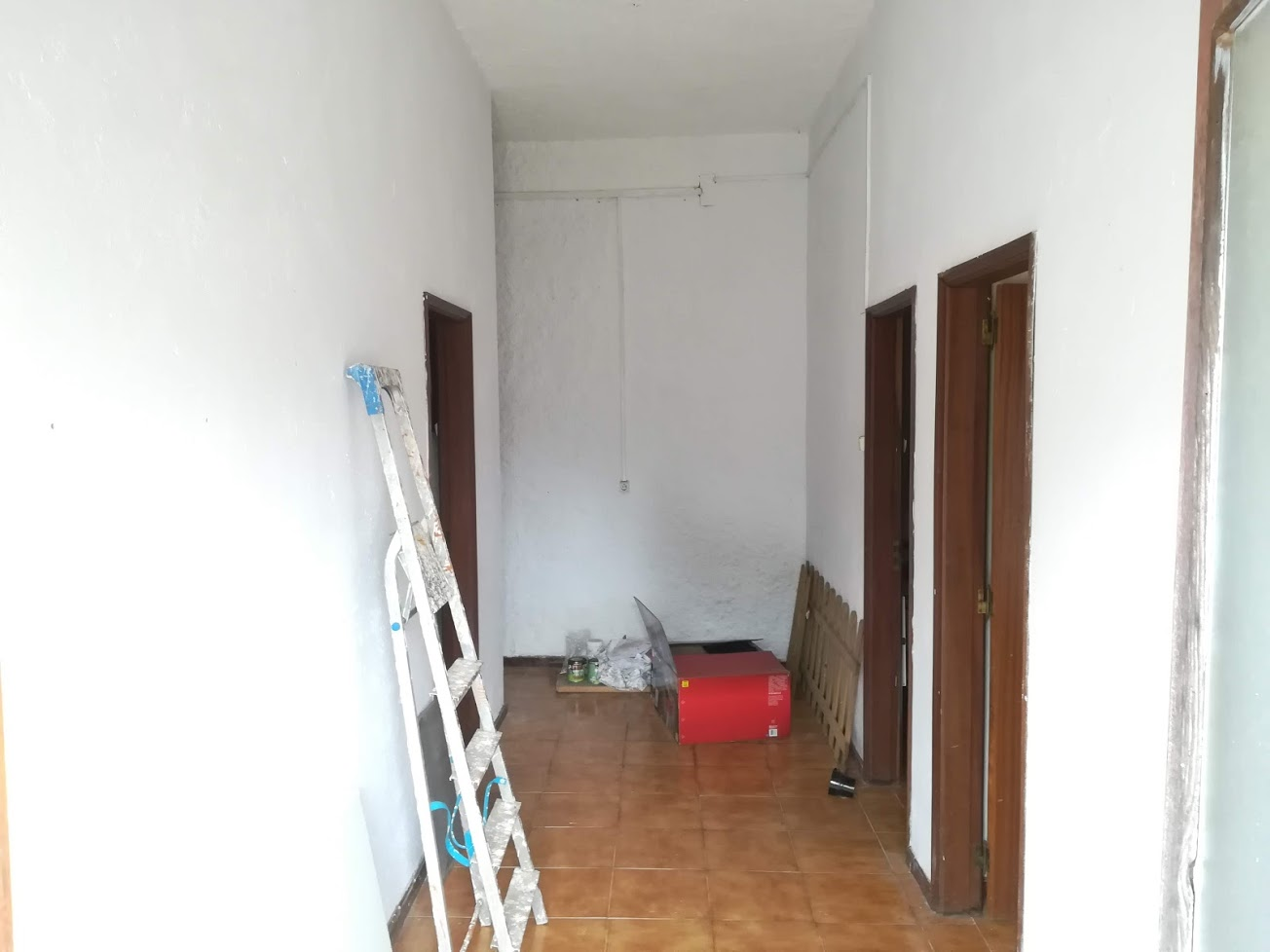 into the more narrow passage leading to the bathroom. This is a bit narrow, but as it's really just me who is ever going to be down here, I can cut it in half and still be ok, when going to the loo.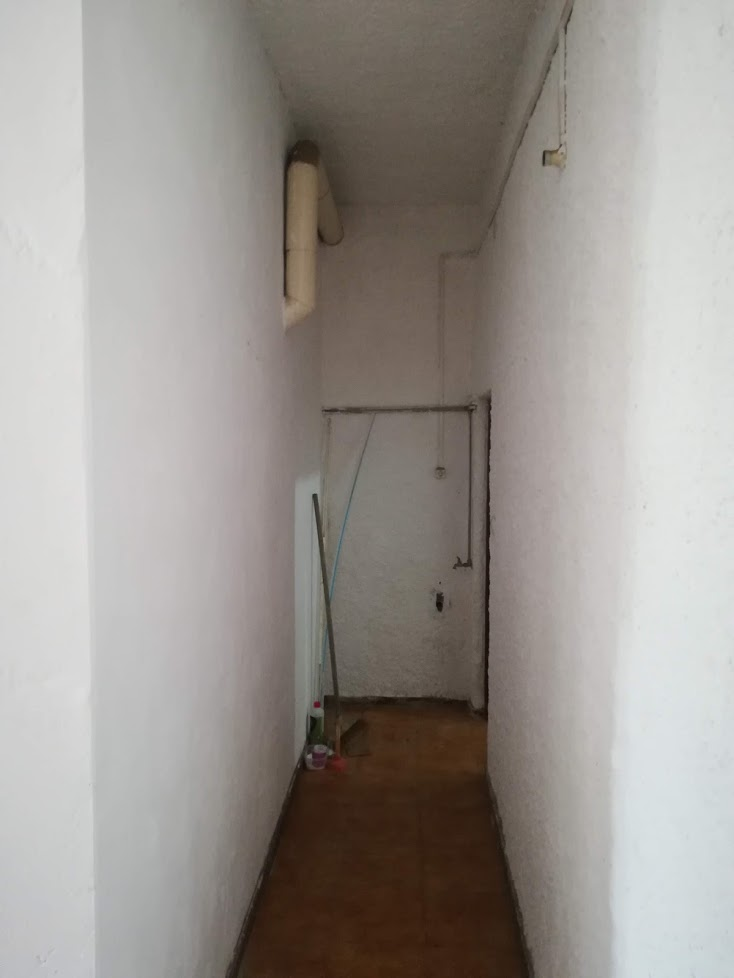 Speaking of the bathroom, it's quite a spacious one, especially compared to many of the other houses we had a look at before settling on this house. Theres plenty space to keep some of the smaller things that don't fit anywhere else.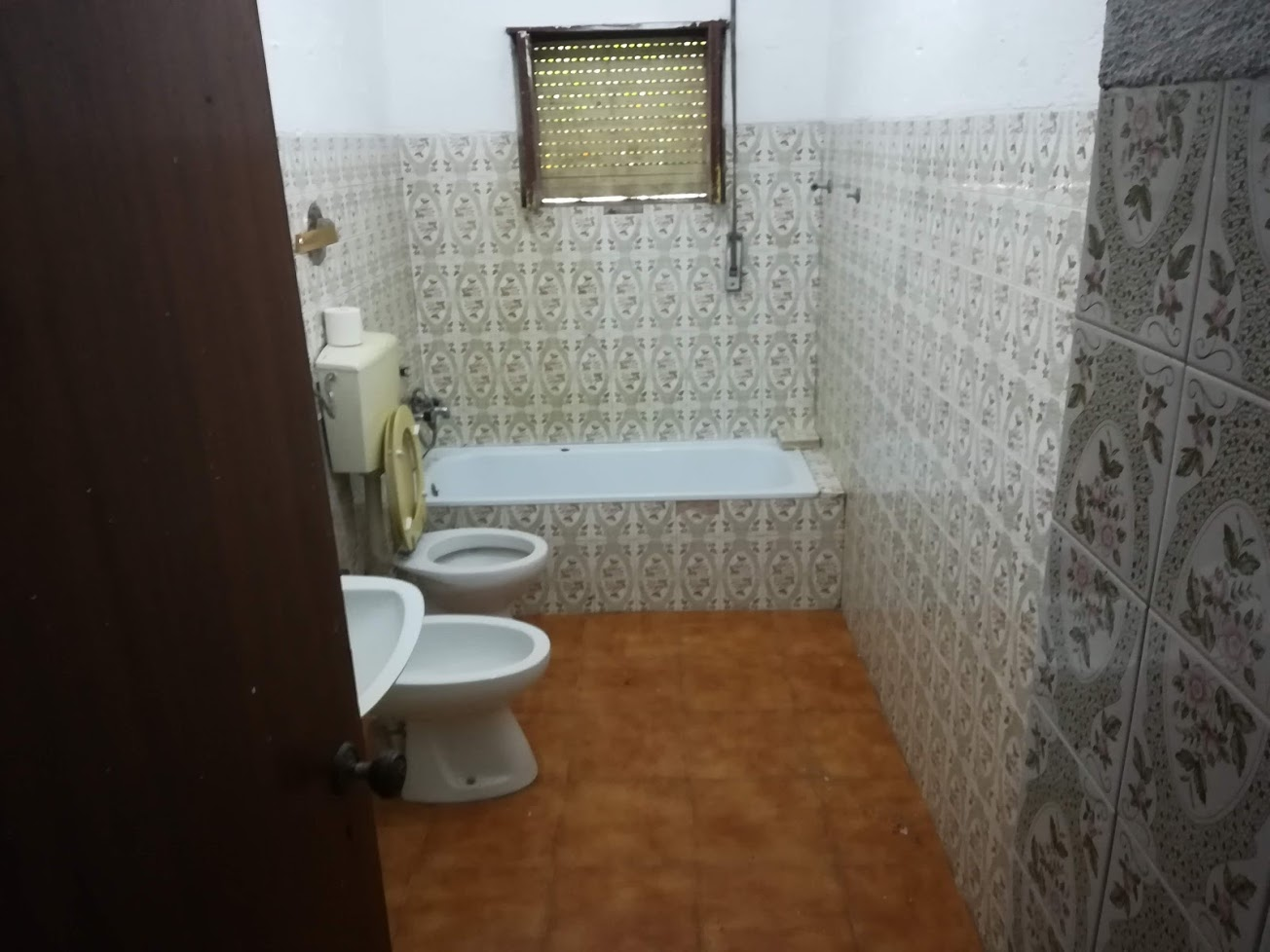 Finally the second of the smaller rooms, this one is right by the entrance. Recall the room to the left of this one is my home office. Here I will be storing tools, screws and other small things I want to keep dust free. My wife had wanted a space to do sewing etc. but she said I should use this until we managed to get a bit more settled and have the house in order.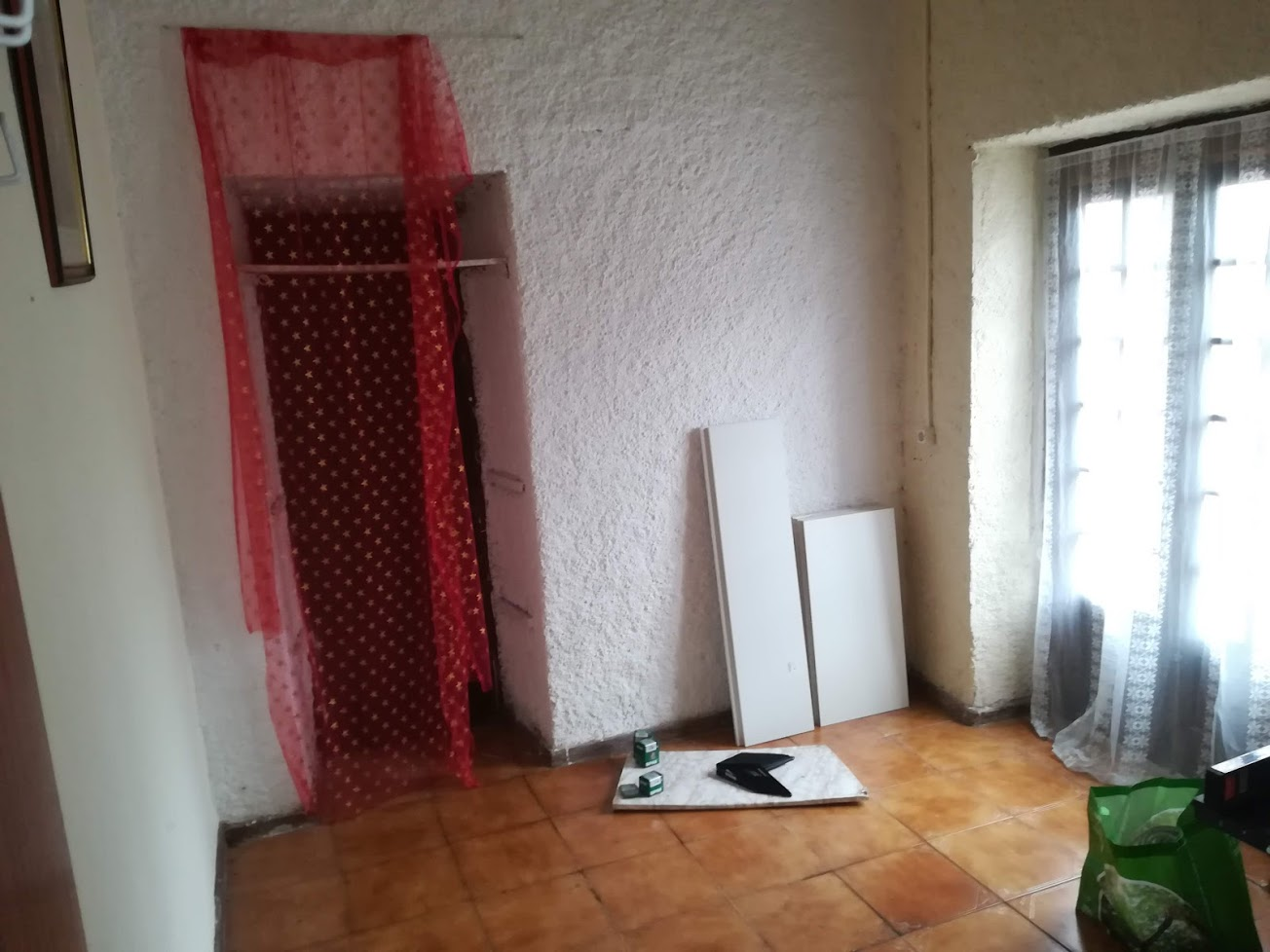 ---
It took me some time, but this is where I left off on Thursday evening. Don't let the light fool you, we are far enough North that the sun only really goes down after 9PM.
It's by no means neat and tidy, but it's out of the way for what I wanted to do, this portion was also done right near the end, when I was most tired!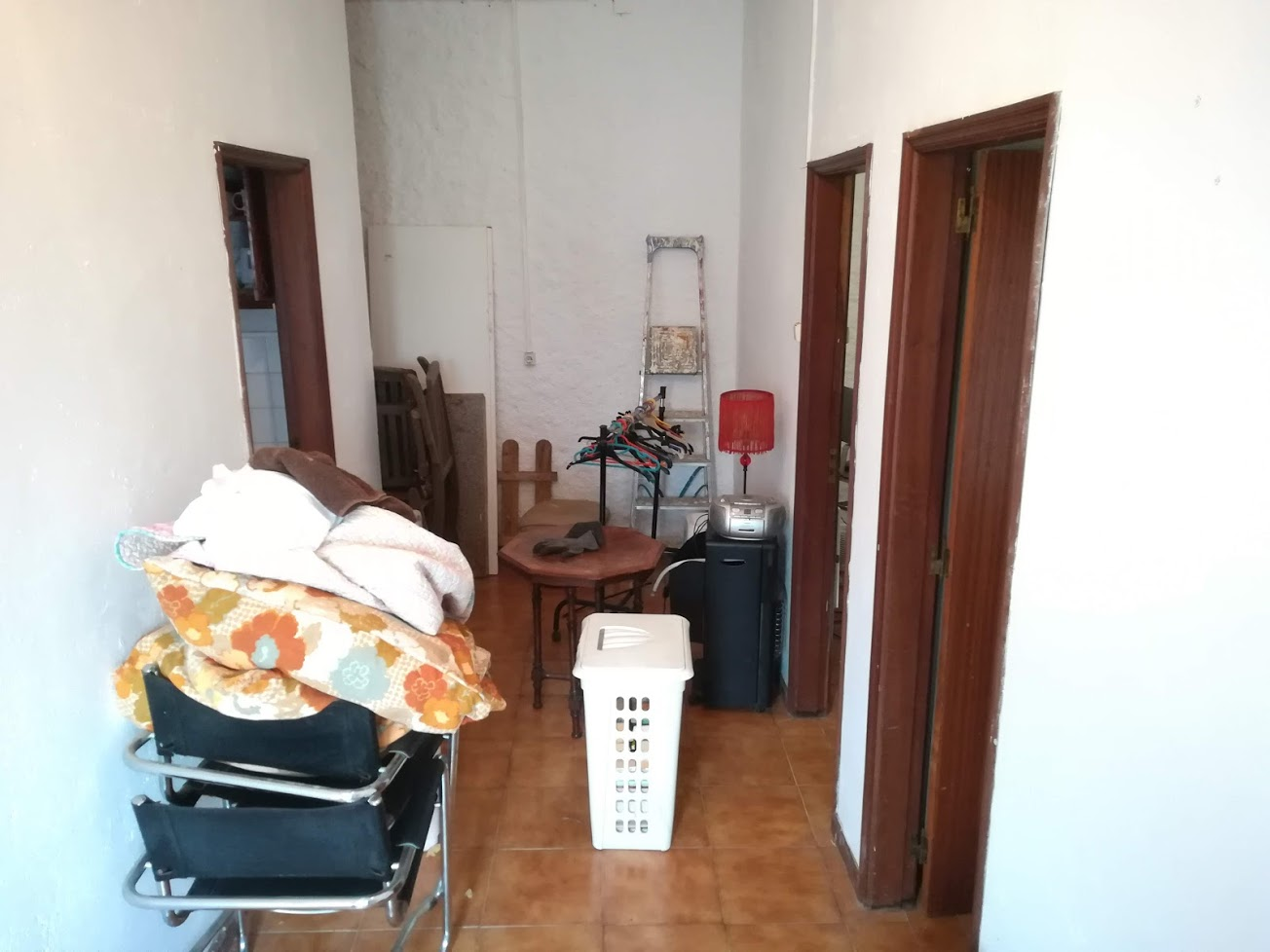 I still had a few small things to do, but my wife and kids were home from an outing so I called it a day and headed upstairs t hear how their day went.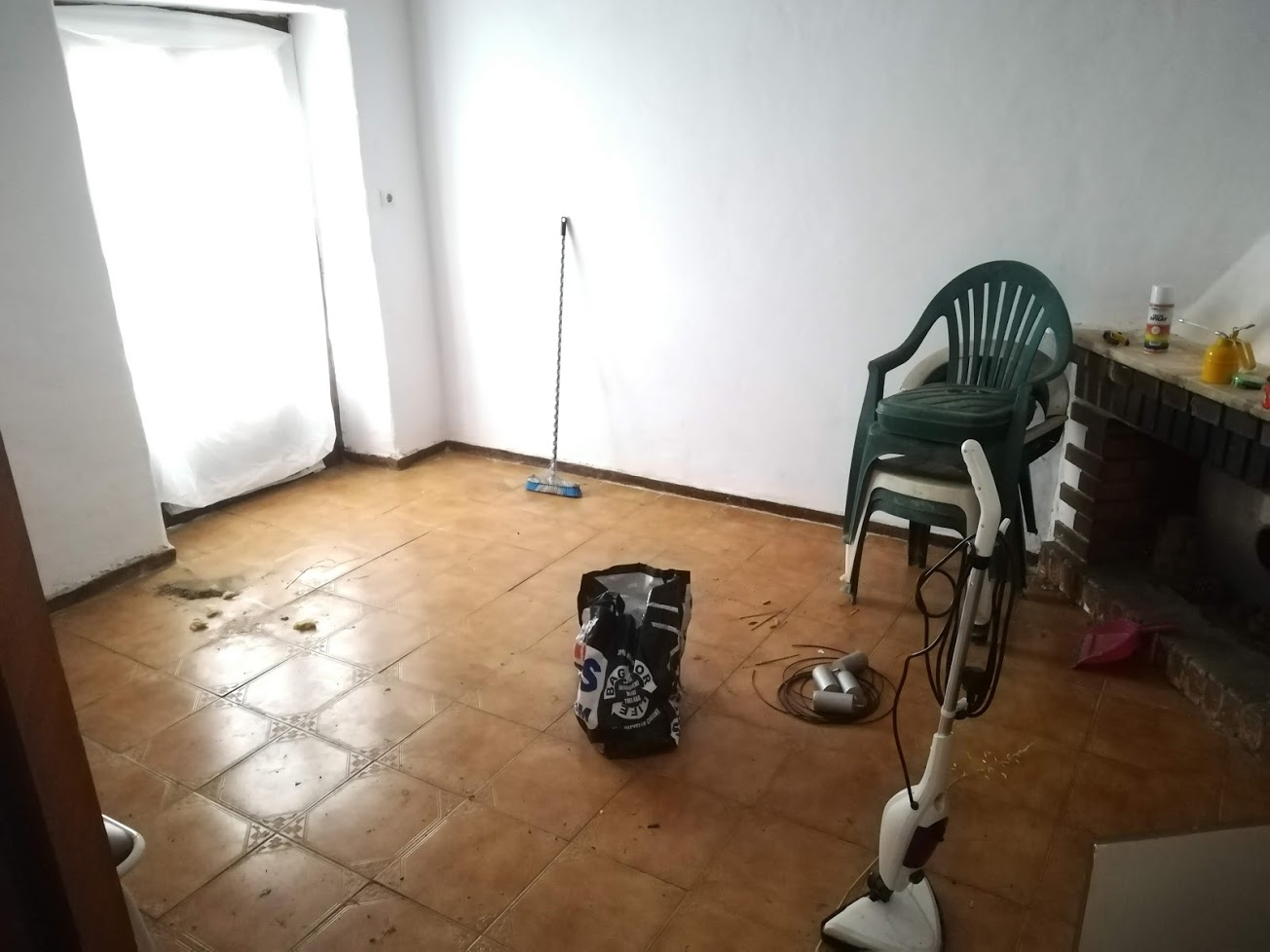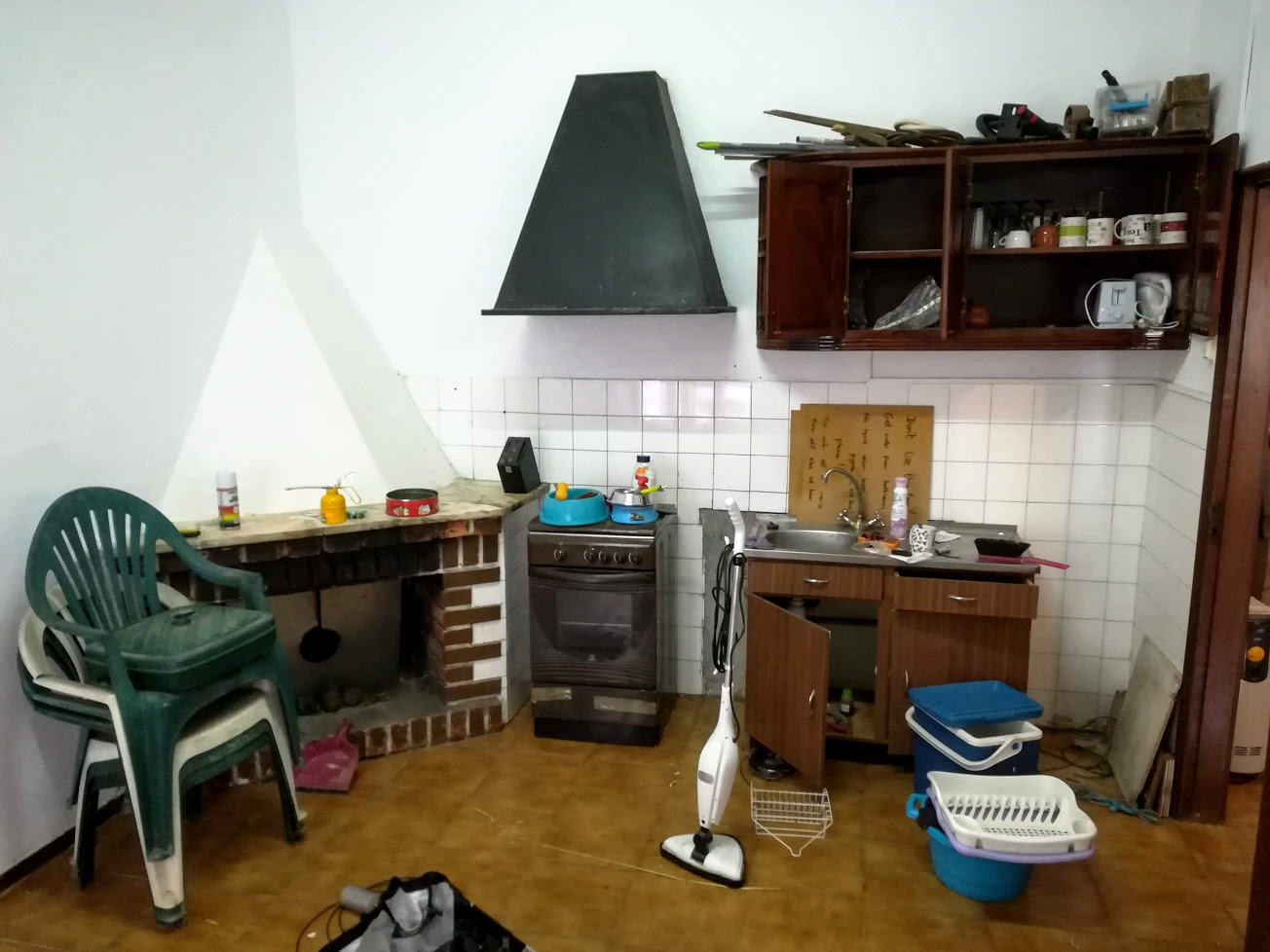 Maybe I was ambitious when I said 'cut it in half'. I have a bit less than half the width to walk through, but again, it's just me and I don't mind at all, given the extra space I have in the room where I wanted it most.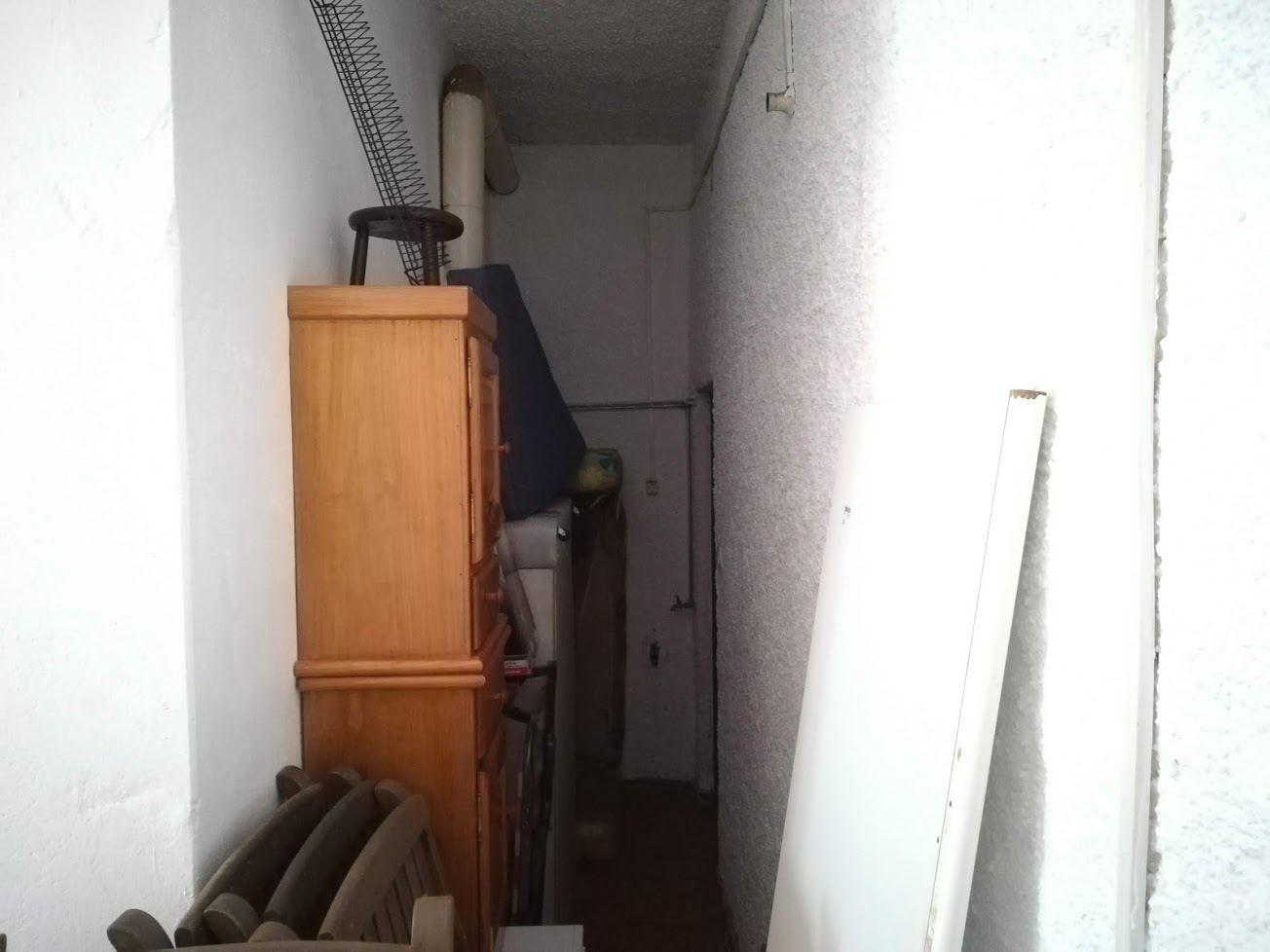 Apologies for the dark and danky looking shots. I bought some more bulbs and put one in the light socket, this looks way less creepy now 😉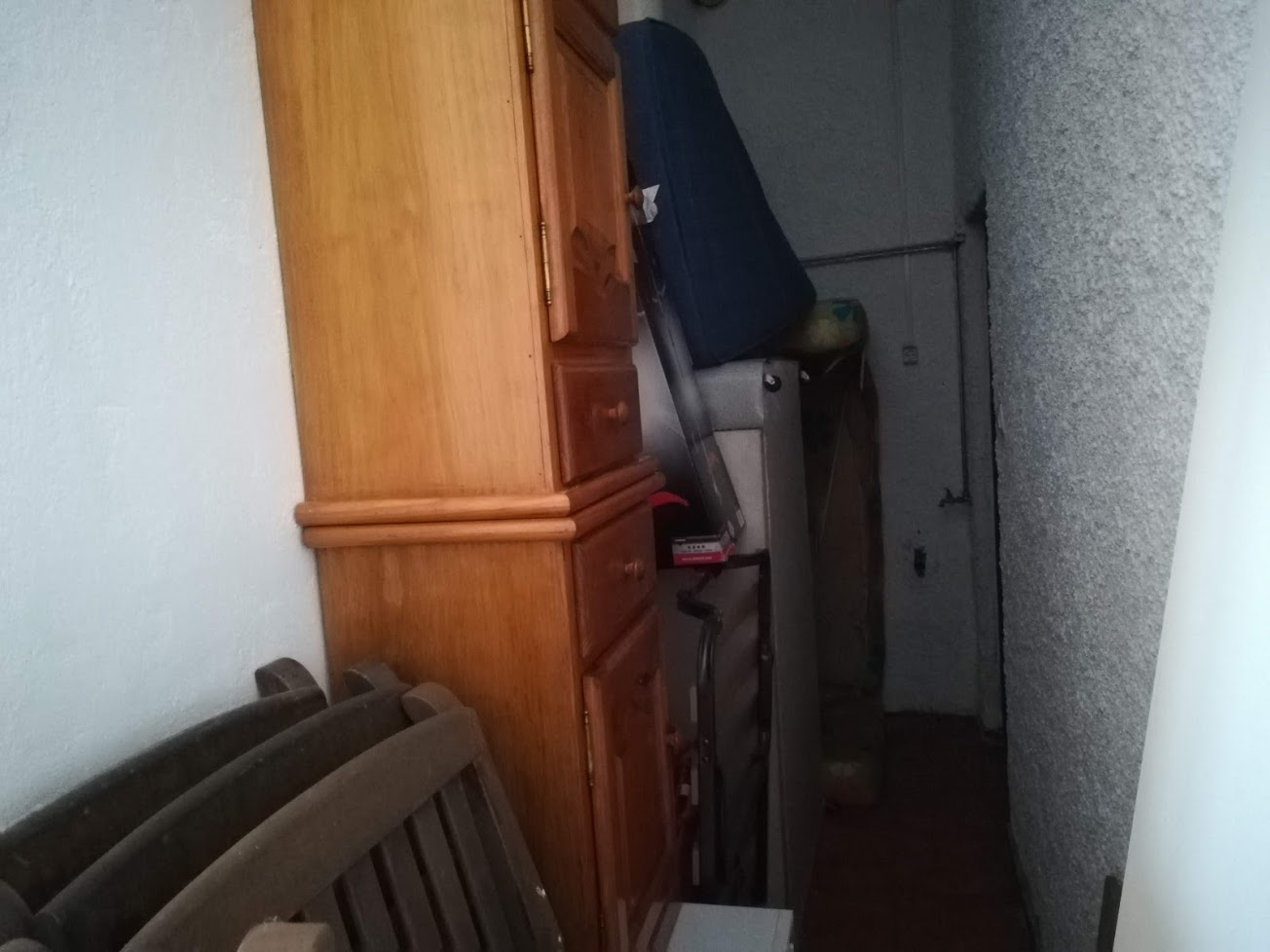 Some might say I should just junk all this, but I have a purpose in mind for most of it. Being a fan of reducing, re-using and recycling it would just not feel right dumping this stuff. why? so I can just buy other stuff? Makes no sense to me.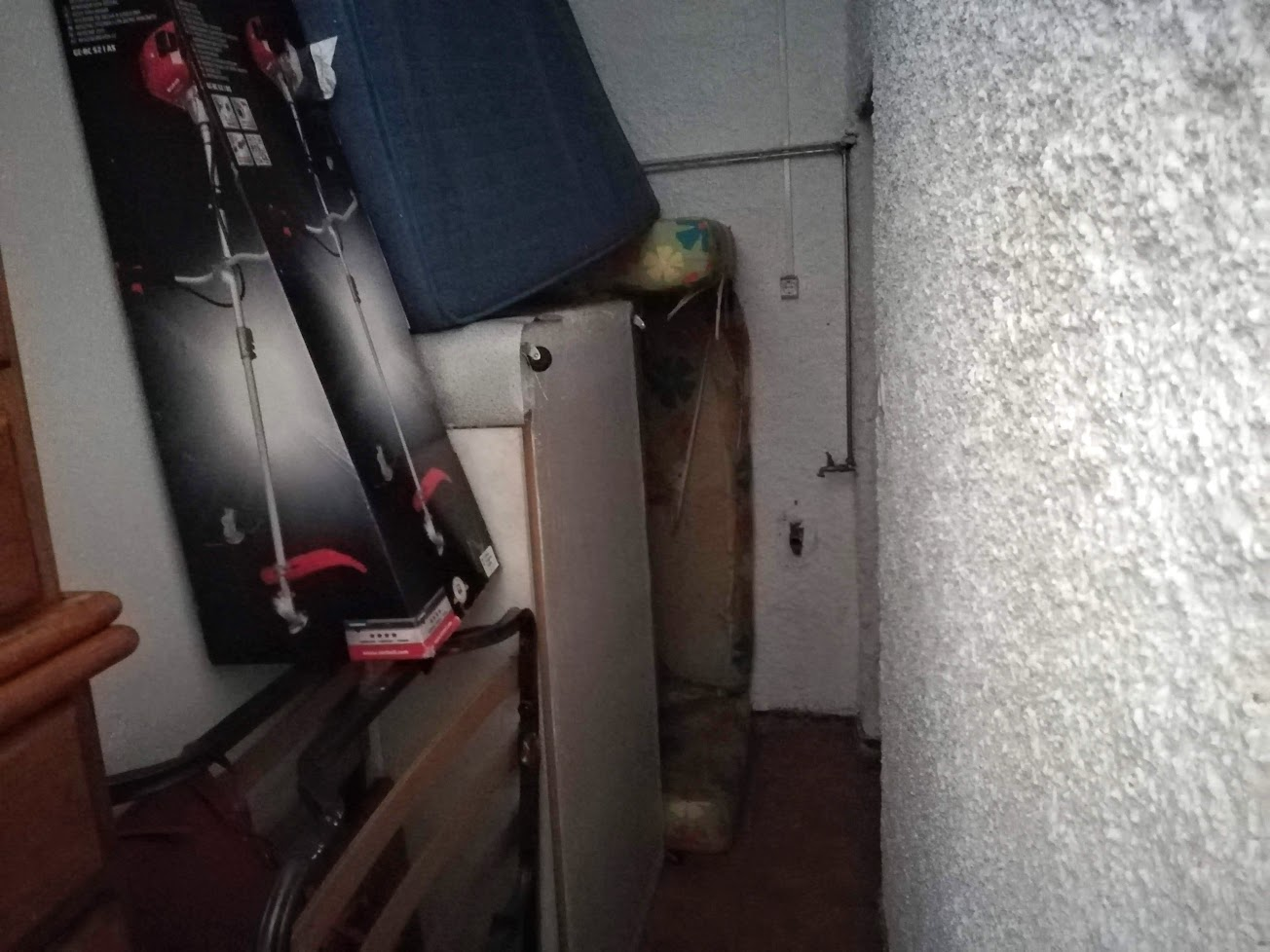 The other small room with some stuff in it, including a dresser that had a brown cloth over it. I may need to add some more support to it before I store anything heavier on there.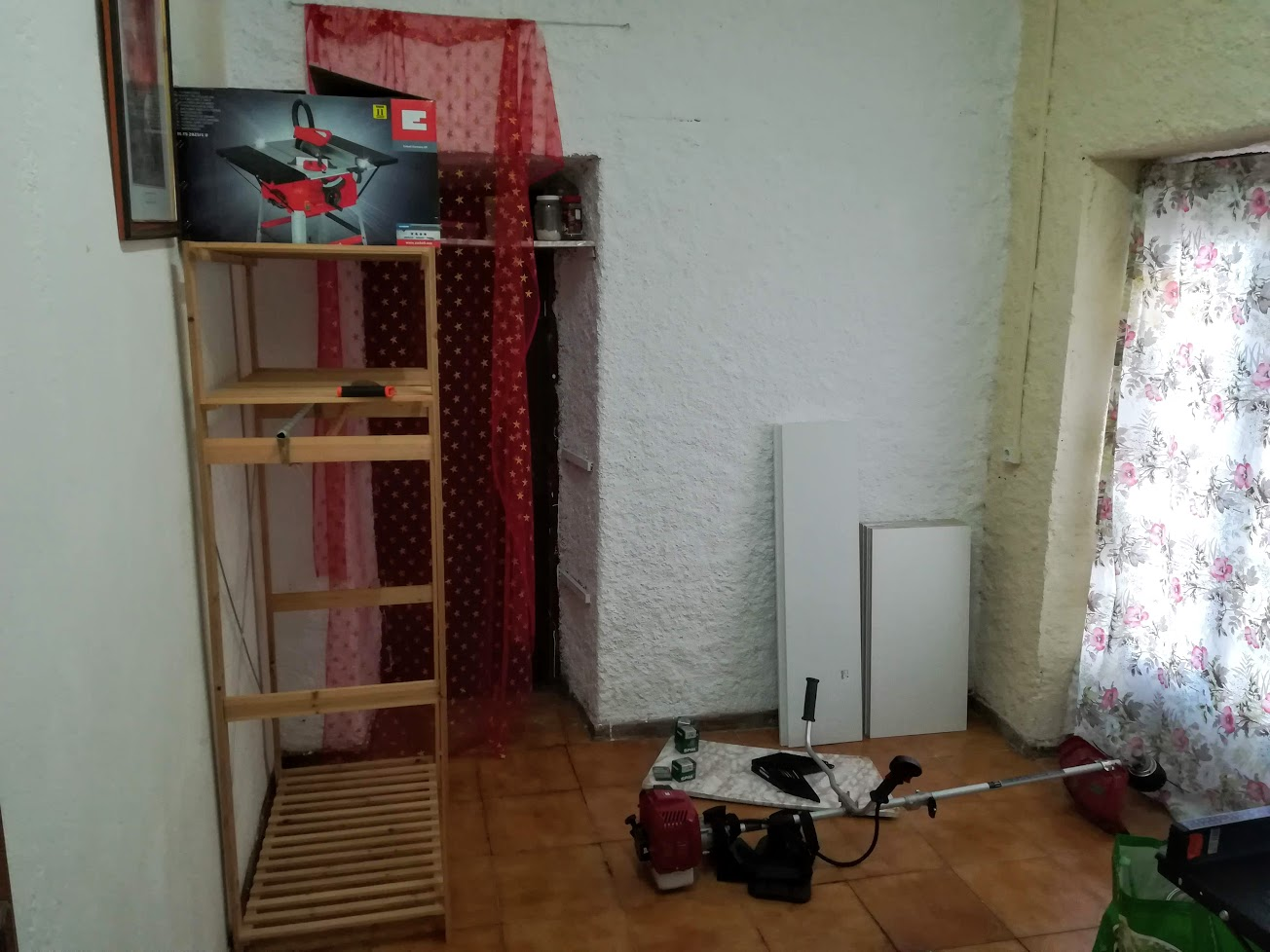 On Saturday, I took some time to move the table saw from the small room to it's new home in the bigger room. I now have space to put an additional feed table for if I need it when cutting larger sheets of wood.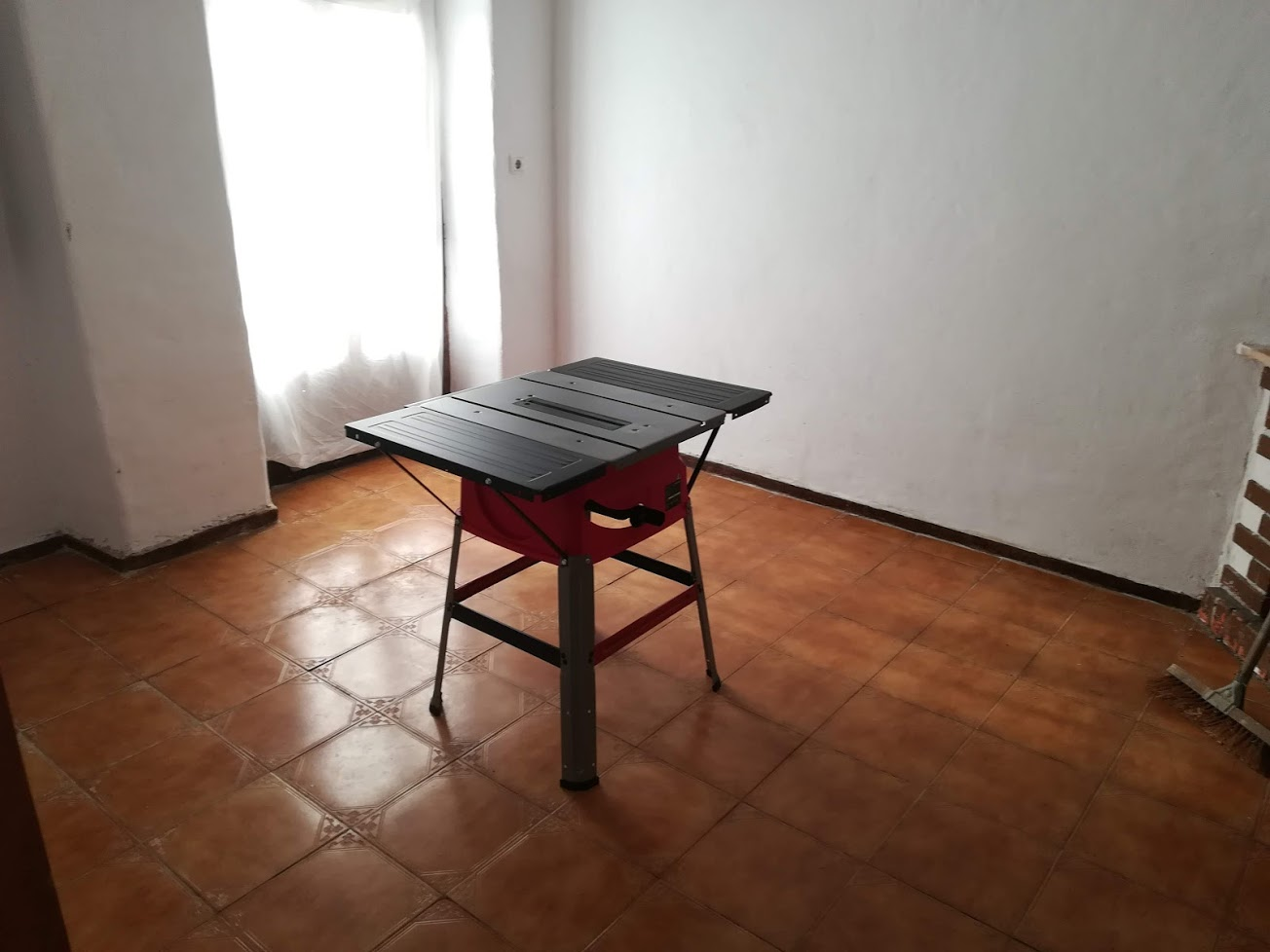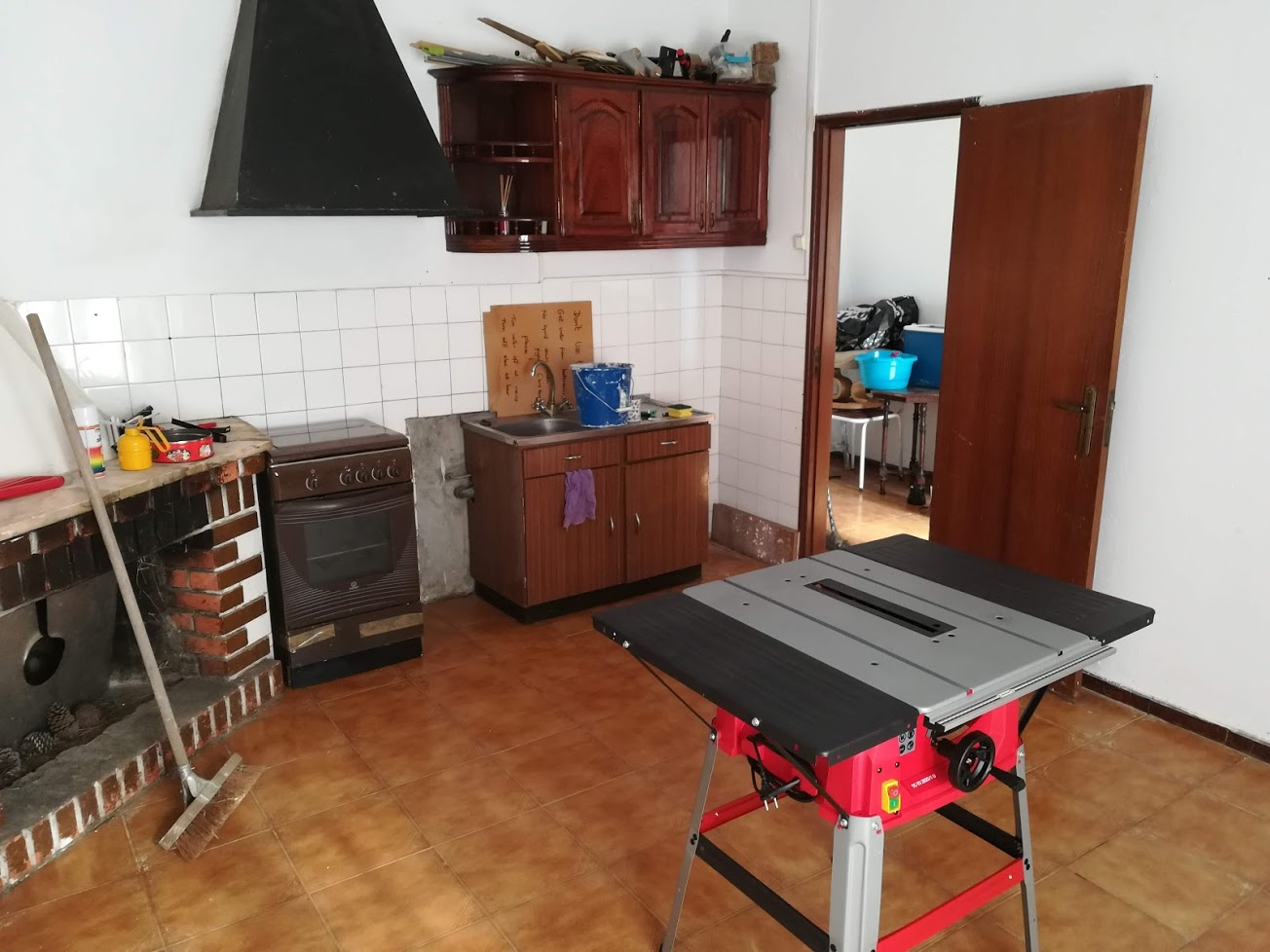 I am getting there bit by bit, hopefully I can get started on some actual DIY, aside from what I have done in the house already. Putting up shelves, trying to sort out our geyser and low water pressure, hanging curtains etc. has taken most of my time. That and cutting back brush and brambles. I hate brambles!!
I still have some more stuff to do on the outside of the house, but at least now I have a space to store the tools neatly and do any running repairs as needed.