I don't think I mentioned this before, but I am building a walk in shower. The reason being that I can have a large entrance, so that it would be easier and less effort to go shower.
It also fits well in the space left by taking out the bath, bases for showers can be quite inexpensive, however if you start looking at bases for walk in showers things get crazy.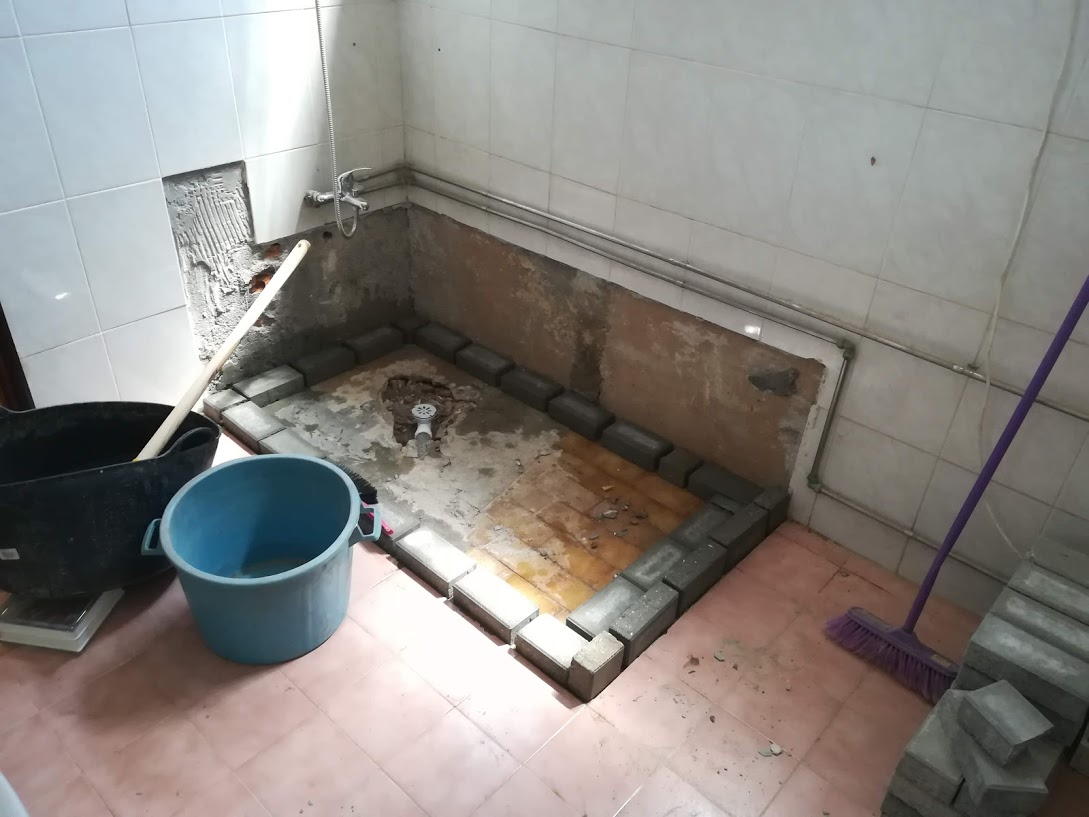 So we make our own. Above is the layout I chose, still having the bricks form the outline of the shower, but arranged differently so that the profile was as low as possible.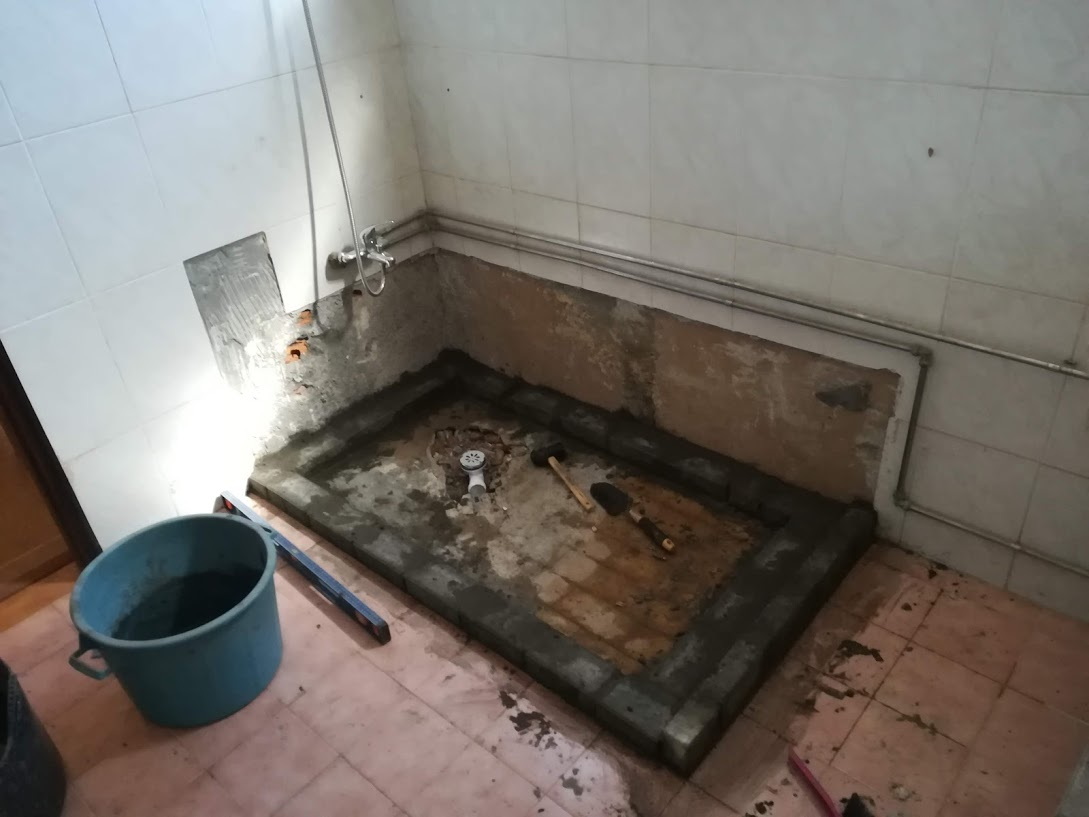 All the bricks mortared in place. I was considering chopping out the tiles underneath but considering that I will be casting cement over it, I doubt it would be an issue.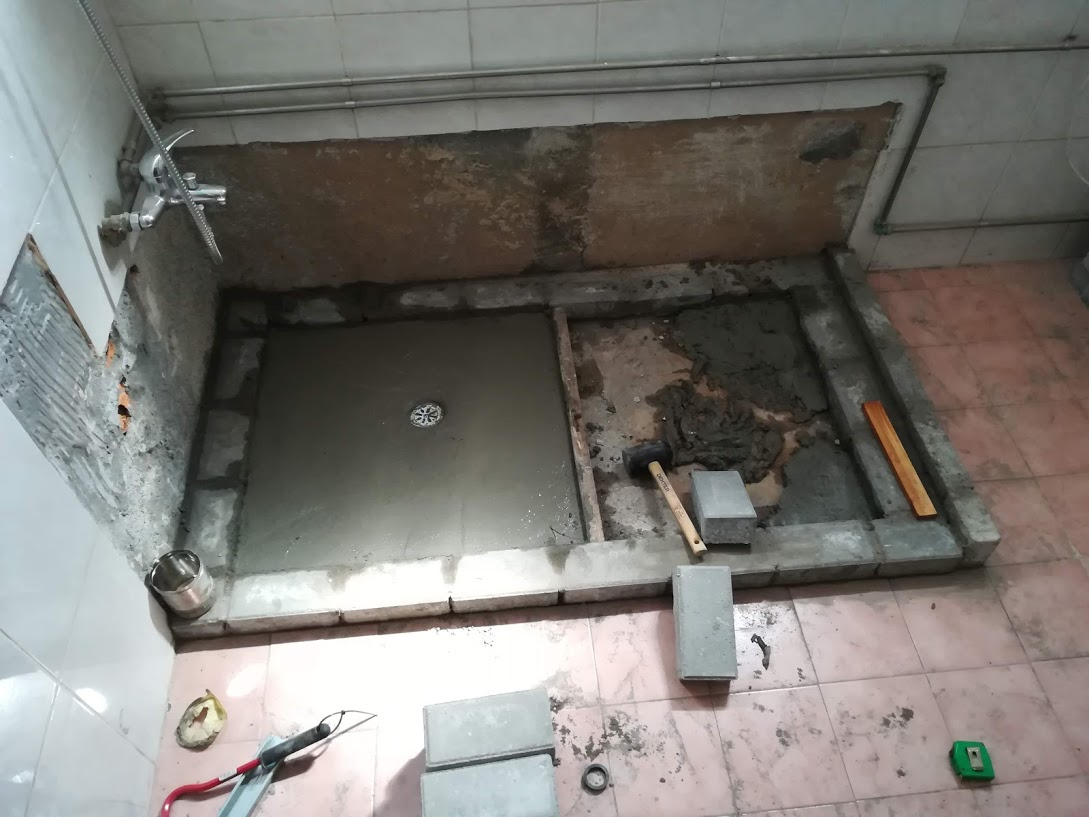 I split the base in two so that I can taper the portion with the drain inward and make sure all the water flows nicely away. The part on the right of the screen will also be tapered, but can have a simple slope which is easier to do.
Remember I am in IT, I am not a builder so I wing it and improvise / learn as I go along.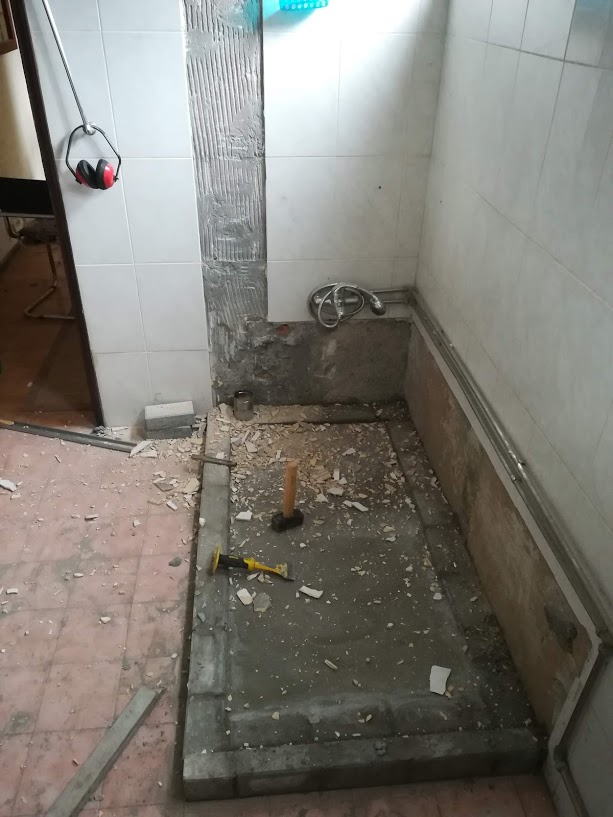 It was getting close to the time for my mother-in-law to move in, so I was trying to get things done quickly, hence no in between photo's 🙁
Here I am chipping the tiles away from the wall, I will be building a wall of glass blocks and wanted to make sure that they would be more secure against the wall. Mortar does not stick well to tiles, so they had to go.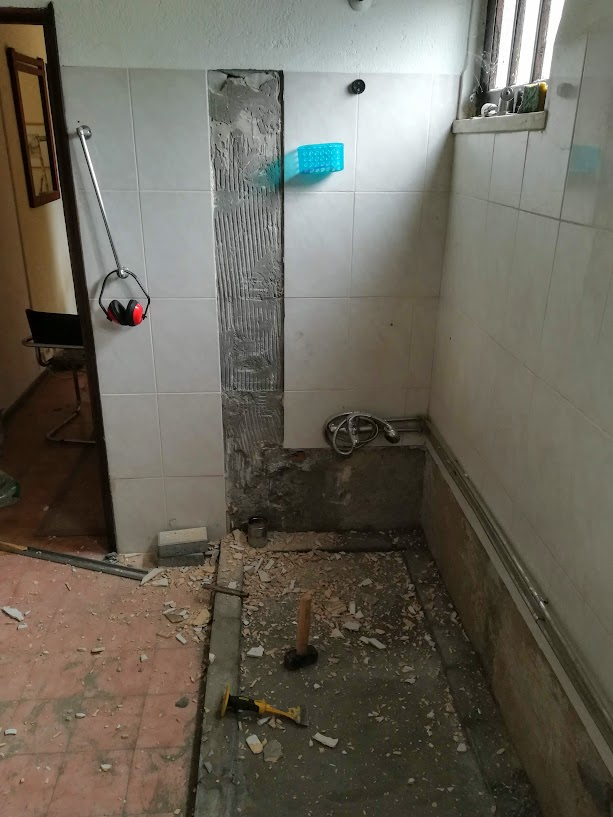 Fortunately the existing tiles got up to about the same height as I want the wall to go, it's as if it was meant to be!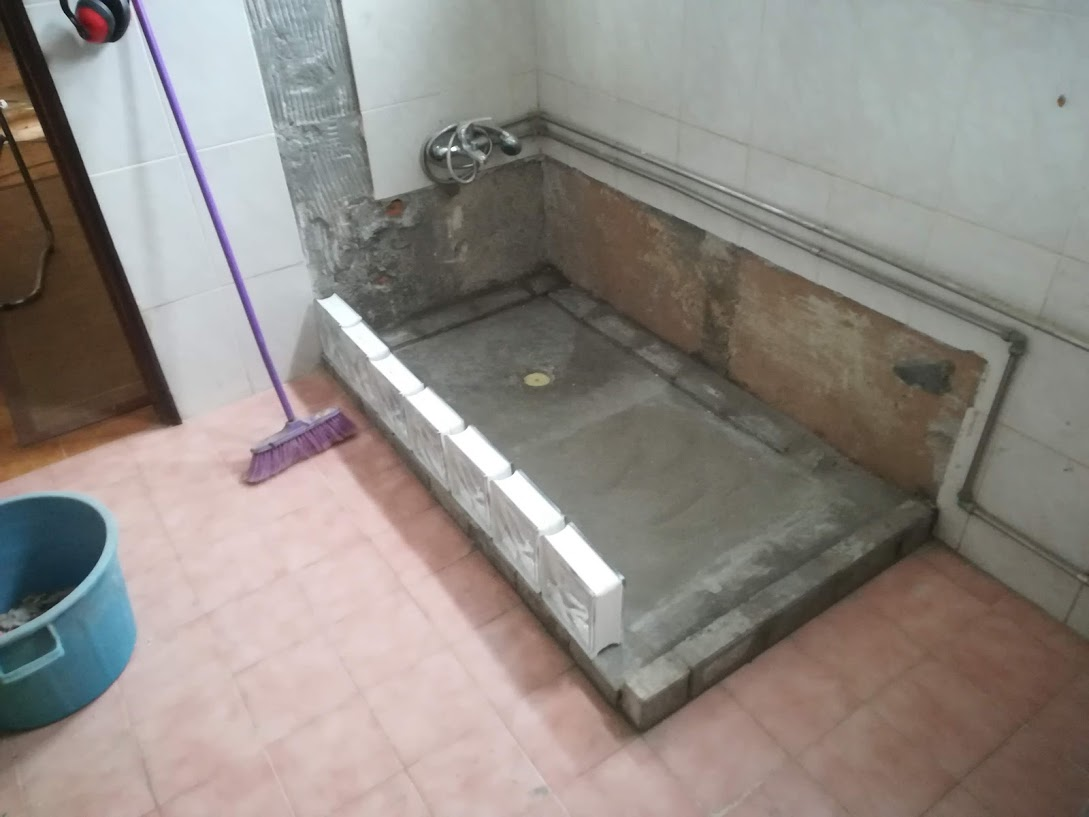 Here I was doing a trial fit to see how well I had calculated the need for the blocks. Even though the length was largely determined by the mark left on the wall where the bath was, it works out ok.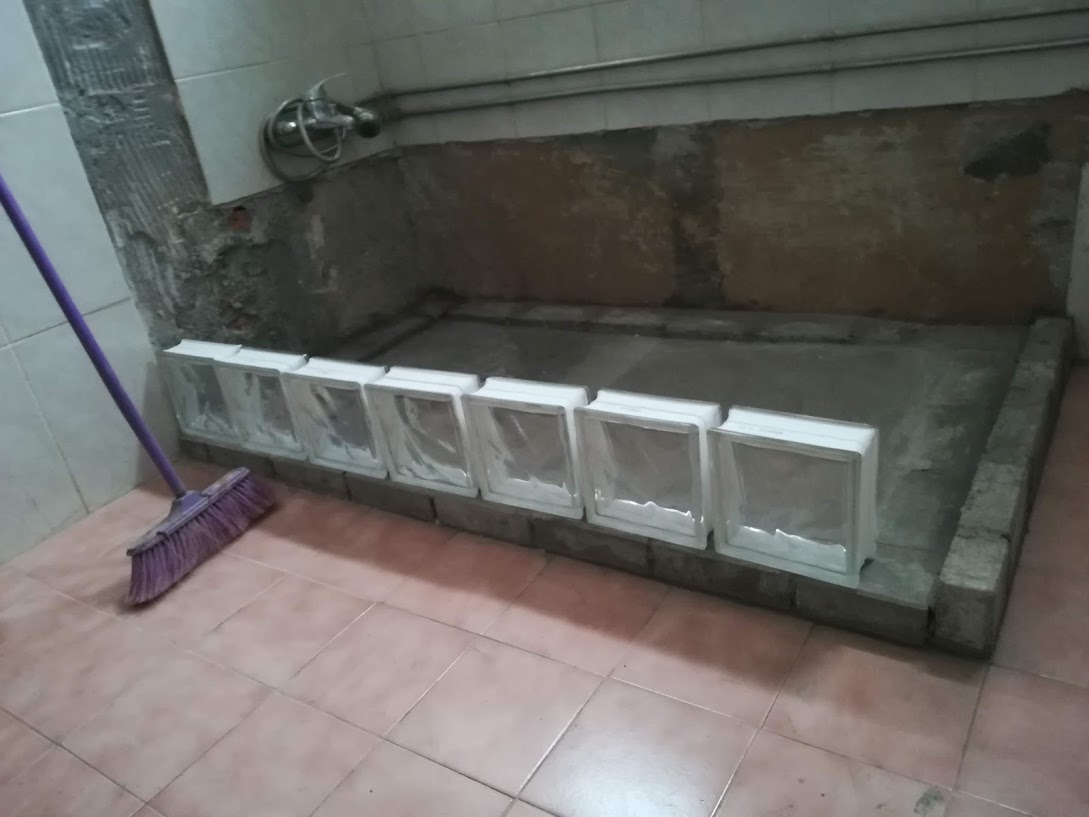 A different view with the blocks. Is it starting to make sense? For me this is the part where this project became more rewarding, seeing how something you had, only in your mind, seeing how that develops and progresses.
More in the next post!