I had been hatching a plan for a number of days, weeks maybe, for how to get this last piece of the puzzle, this really long beam, down.
Its complicated by the fact that it hangs out so far away from the terrace on two stilts. I do not have scaffolding and research showed me it was incredibly expensive if I wanted to buy.
Where I was…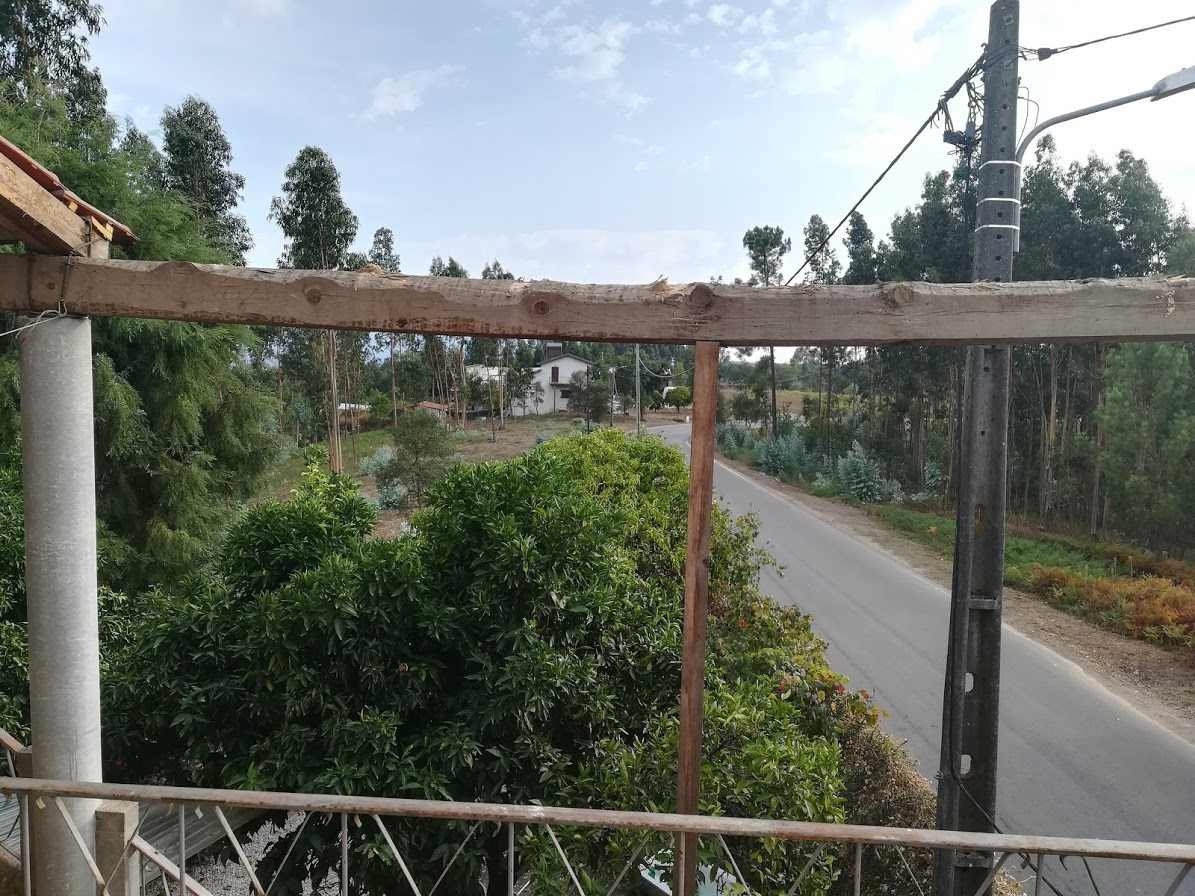 At the end of the day, after having cut all the other beams, I started testing out a theory. Even though the beams have been infested by pests, they still seemed sturdy enough to carry the weight of the beam I had to take down. Here you can see how it hung out off the edge of the terrace.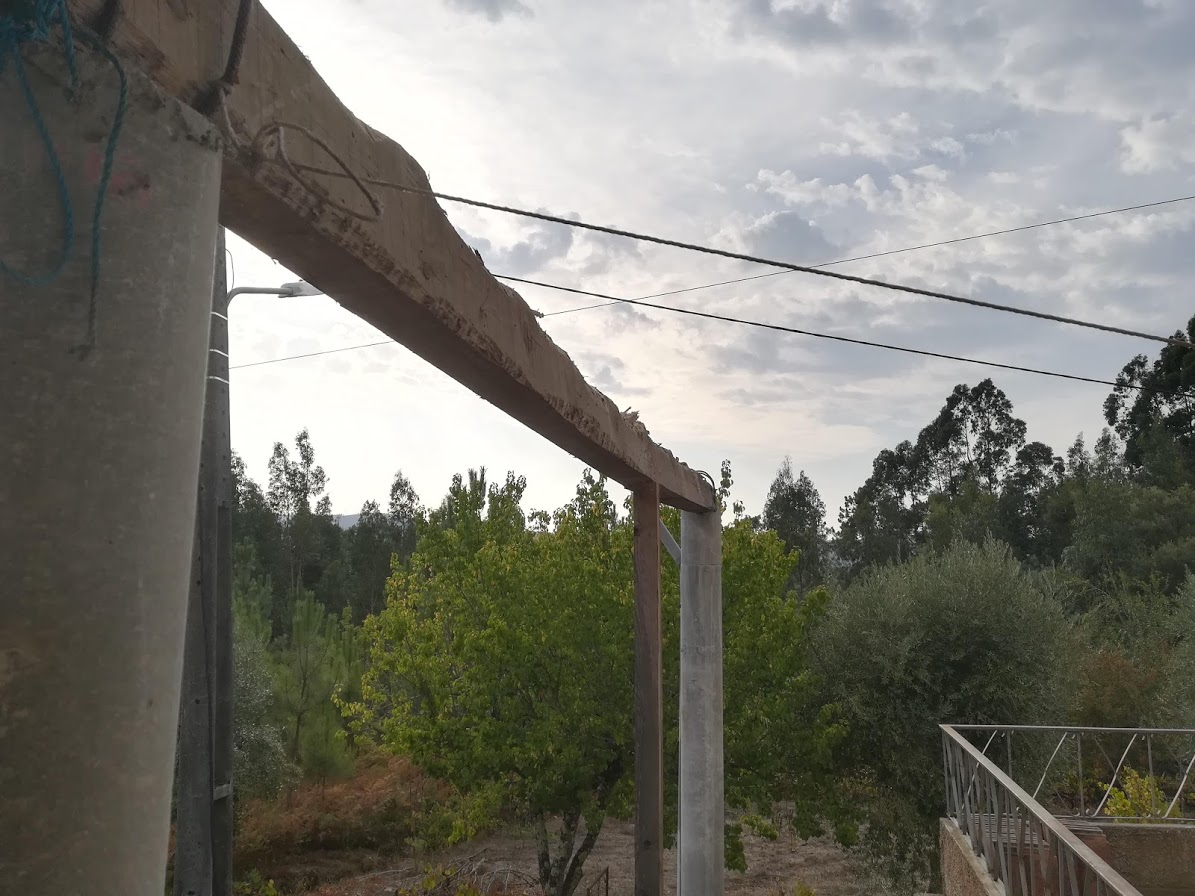 A shot from the side does not do much to highlight just how far that feels when you are trying to move something as long and heavy as that wooden beam!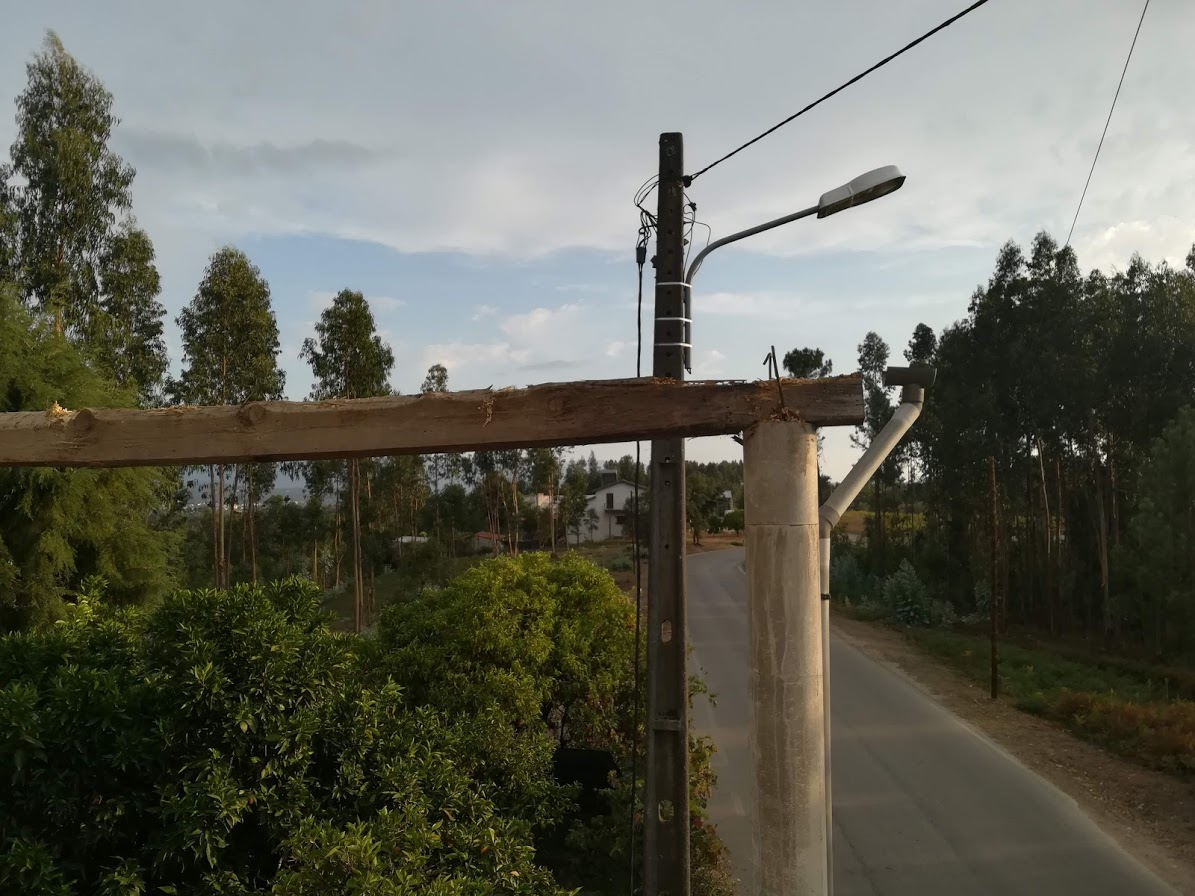 If you look closely at the wood resting on the concrete stilt, you will see it has started collapsing. The wood at that point had been eaten away so much that it was sagging around the concrete stilt.
Tie me down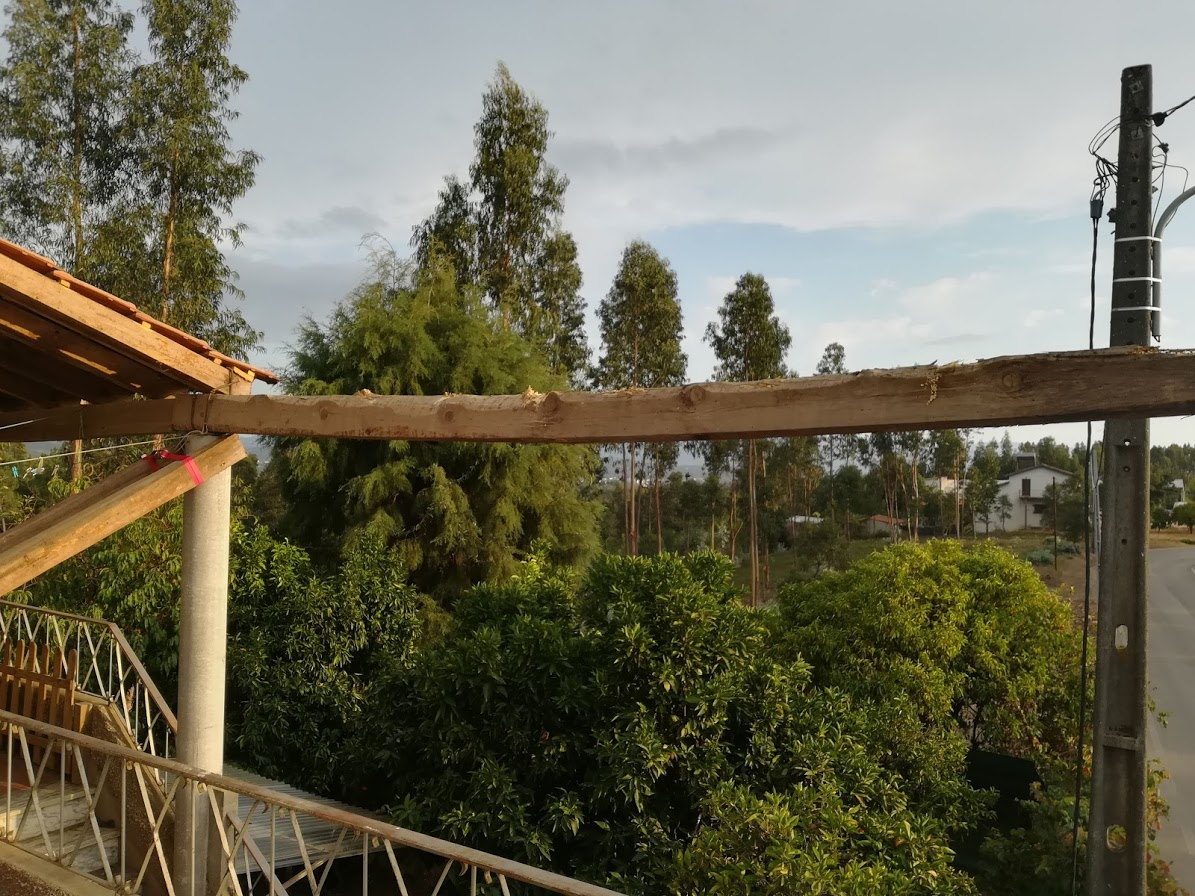 I had an idea that if I took two lengths of wood, one either side of the concrete support, then used a tie down to pull them together, then the friction would keep them up there, maybe even be strong enough to carry the weight of the wooden beam.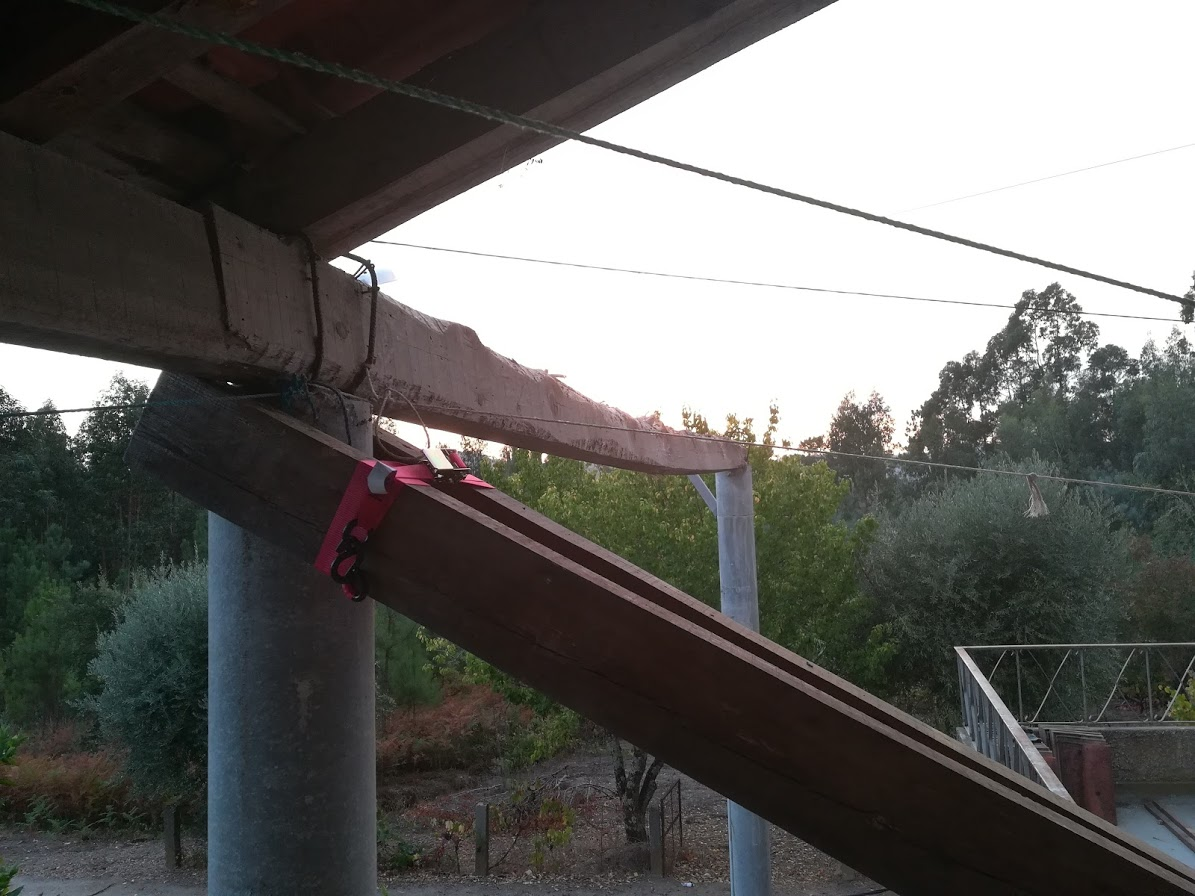 I tried it on one side that evening. It seemed to work well enough to carry my weight!
Motivated by this success I packed it up for the night, eager to get this perceived danger down and out of the way.
A nerve racking finish
I had planned this out and worked through as many scenarios I could think of, where things could go wrong, so felt prepared, however when it comes do doing sometimes you cannot escape anxiety.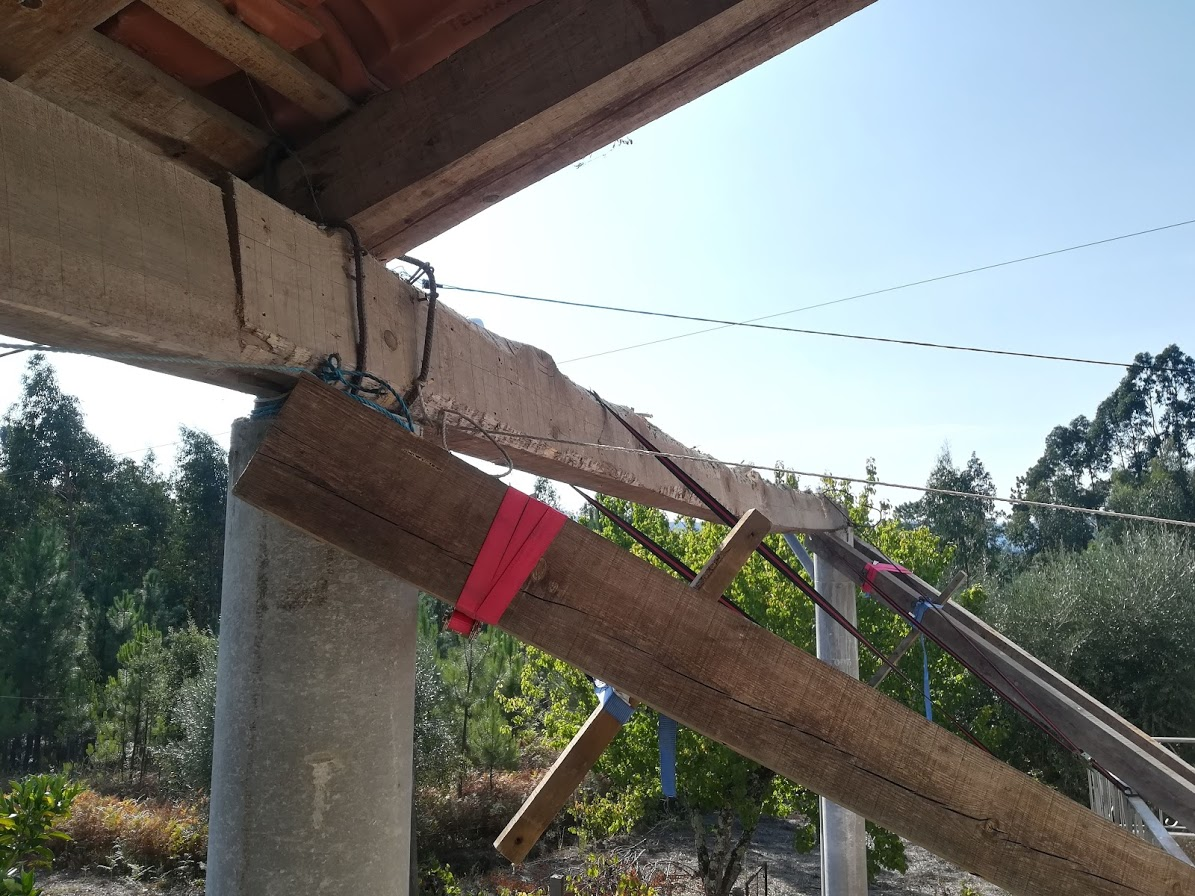 I did the same with wooden beams on the other support, then tied their ends together too, that way they both supported one another and were less likely to start slipping down.
Fortunately because of the way I arranged it, and time it slipped down it would try and spread the wood further apart. I added short lengths of wood on each side. The idea was to cut the long wooden beam on on side, then let it rest on the supports I had added. If it did start to slide, then it would be caught by these short lengths. They ended up not being needed but I was glad they were there.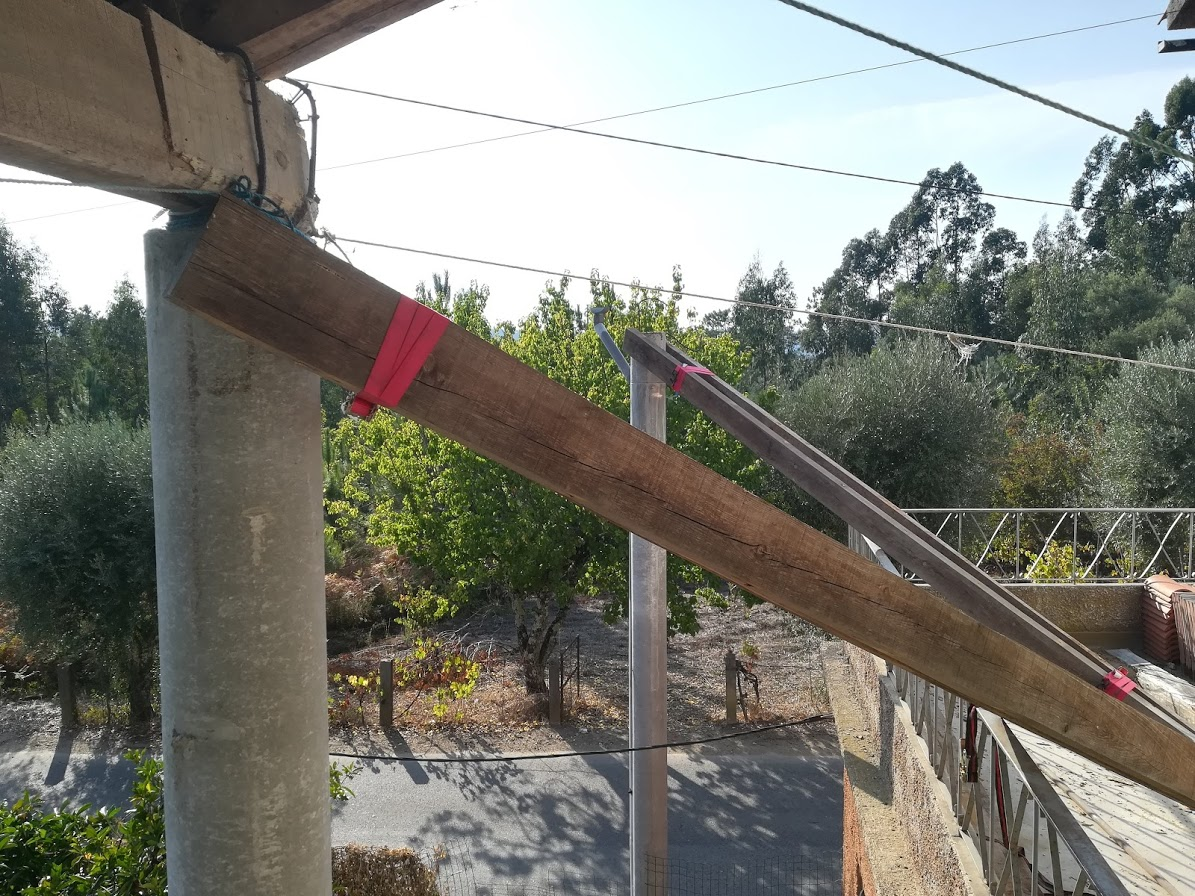 After much sawing, whilst leaning out over the stairs, I had cat the beam loose. I did not stop to take photos as I wanted it down ASAP. I had to use a length of steel pipe to lever the far side over the rebar that had been wrapped around it. Then bit by bit lift and move an end close to me, the move to the other side and repeat.
Because the gap between my supports narrowed the close they were to the terrace it got easier and easier to move the beam.
Job done, now to clean up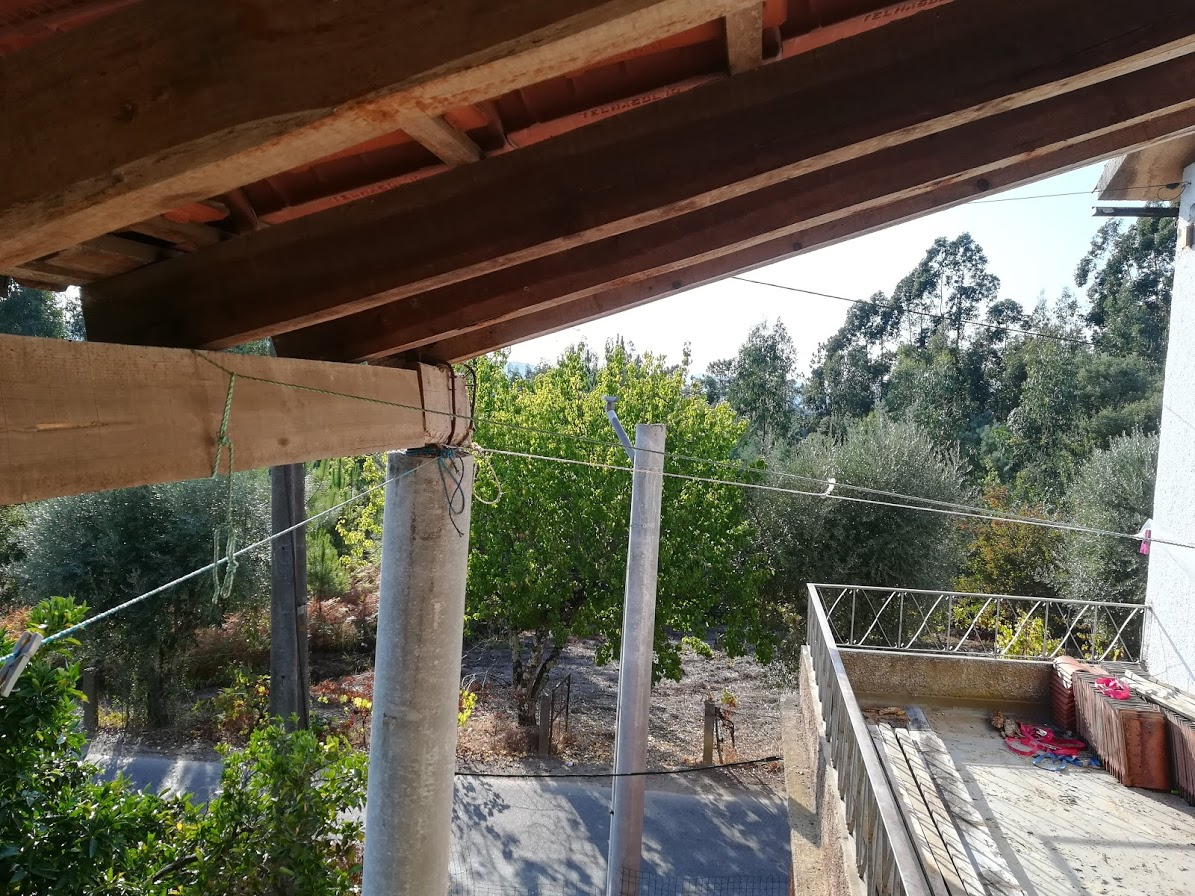 I took a few shots once the supports were taken down, I was just so relieved it went as smooth as it did.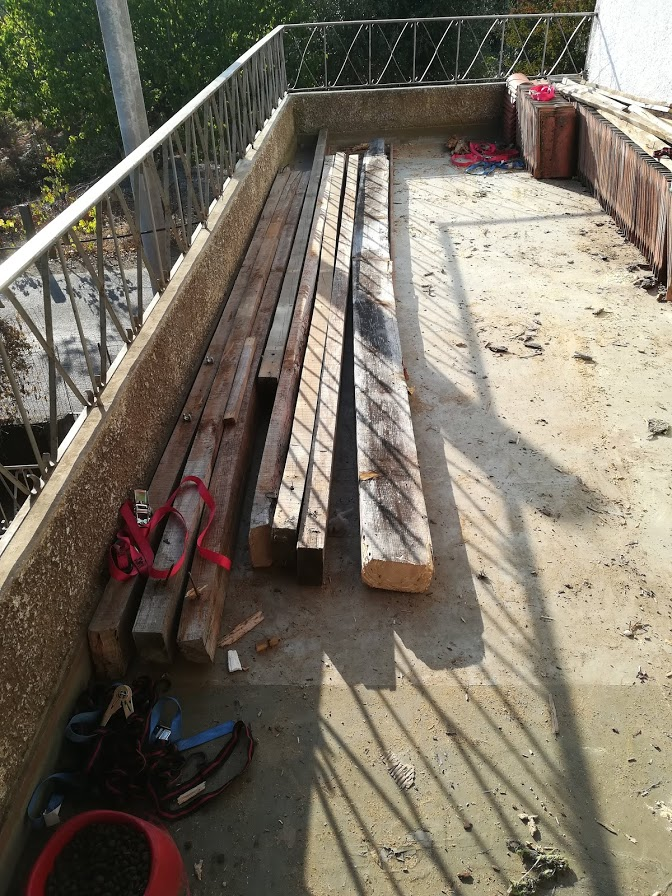 If you take a look at the beam you will notice how much it had actually sagged, I still think it was close to breaking with the weight of the tiles and wood resting on it.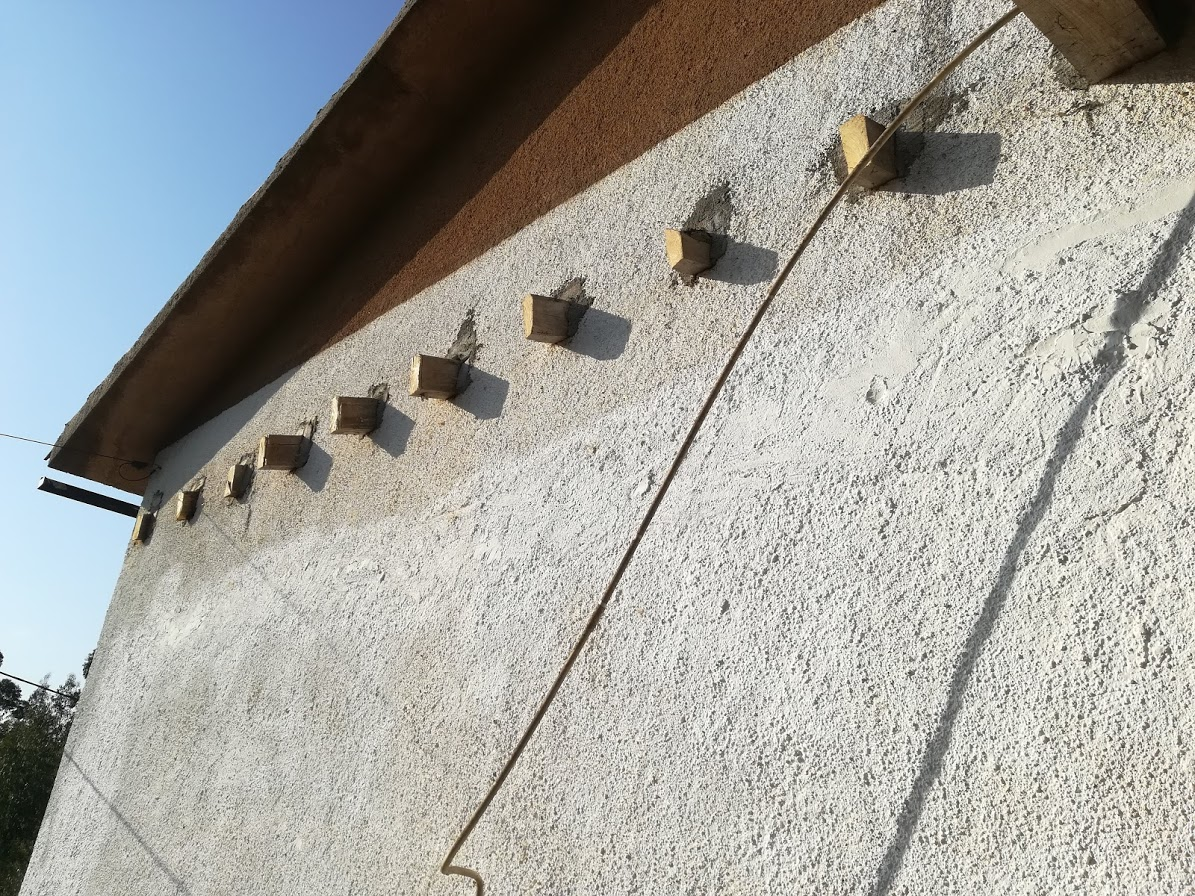 I have these bits of wood sticking out of my wall now, not sure how to handle them…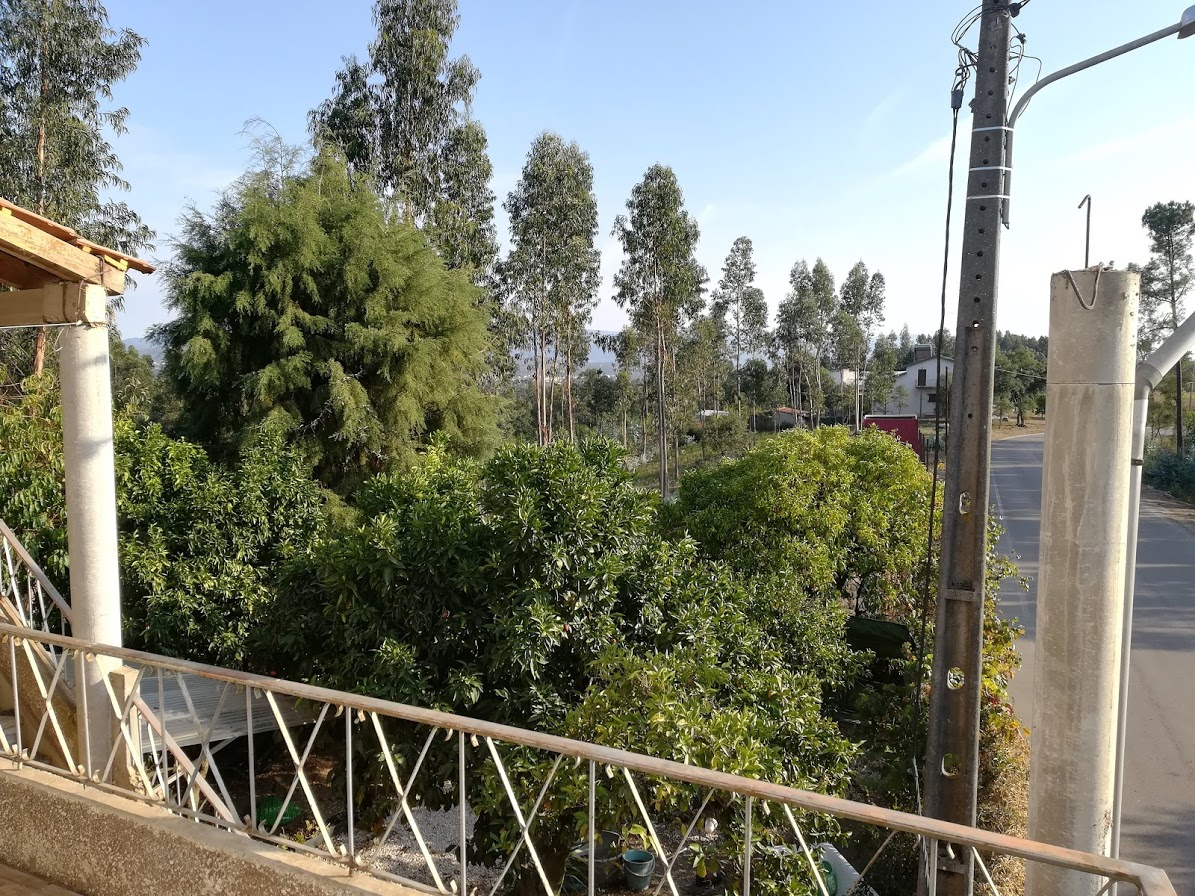 The terrace feels so much more open just with that beam missing. The downside is that we get beaten by the sun in the afternoon now, it makes it a bit uncomfortable to spend time on the terrace late afternoon.
I tried to capture just how tall this is, I don't think it comes through in the photo though. It's amazing how strong concrete can be though!
I am finally done with this, so many other projects around the house though, I cannot wait to get started on them!