New products and services keep unfolding day by day as they are brought into existence by various companies and developers. However, only a few of those products get the required hype to reach a wider audience and this may be due to poor digital marketing and so on. The entire team of Hunt Platform took note of this particular challenge and they decided to come up with Reviewhunt.

What is Reviewhunt
Reviewhunt is a platform powered by the steem blockchain that is built for both Makers and Hunters to provide solutions to the primary challenges they are currently on the blockchain. Reviewhunt create the avenue for Hunters to get rewarded for accomplishing some certain task listed by the makers on the reviewhunt platform, thereby creating the buzz and fostering the hype Makers (such as companies and developers) need for their products and services to get to a wider audience.
With Reviewhunt, it is a win-win situation for both the hunters and the makers. Another important you should note is that hunters get paid in form of the Hunt Platform native utility token known as HUNT token.
Hunt is a ERC-20 utility tokens which serves as a native currency of the SteemHunt and ReviewHunt platforms. Hunt token is currently listed on Daybit and Probit with more listing to come in the nearest future.
How to get started on Reviewhunt
Note that you will need to open a Steem account (if you don't have one yet) for you to use Reviewhunt. For those who have before, you are goods to go like that.
Kindly Sign up using my referral link. You either sign up as hunter or a maker. Note that you constantly get 5% of all your referred friend earning on the platform as a hunter.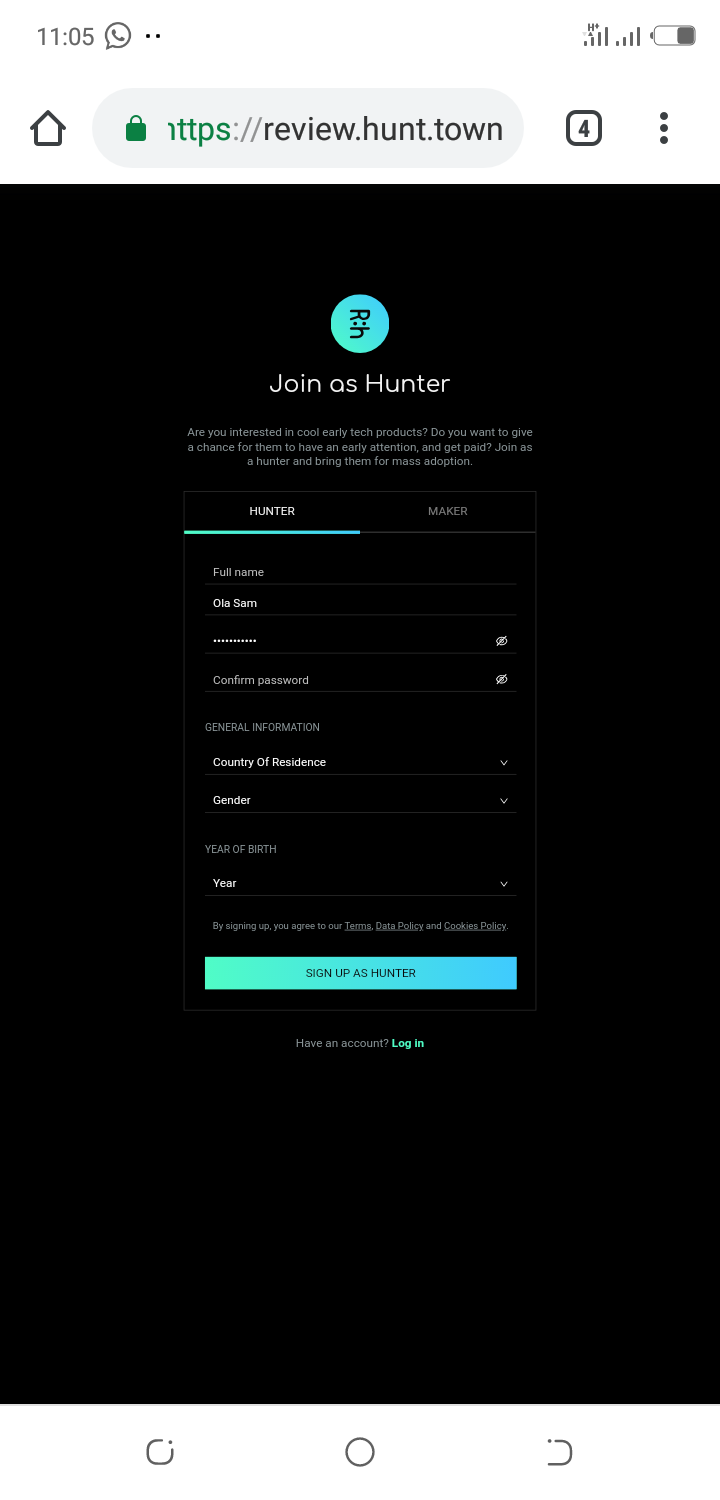 Then sign in and sync your reviewhunt account with your steem account via steemconnect by clicking on dashboard, and then logging into your profile to initialize this.
Makers do not have much to do on the platform yet since it is still in a closed beta launch for them. However, hunters will need to connect their social media account such as Twitter, Instagram, YouTube, Steemit, Reddit, Medium and Twitch via the buzz channel section under dashboard.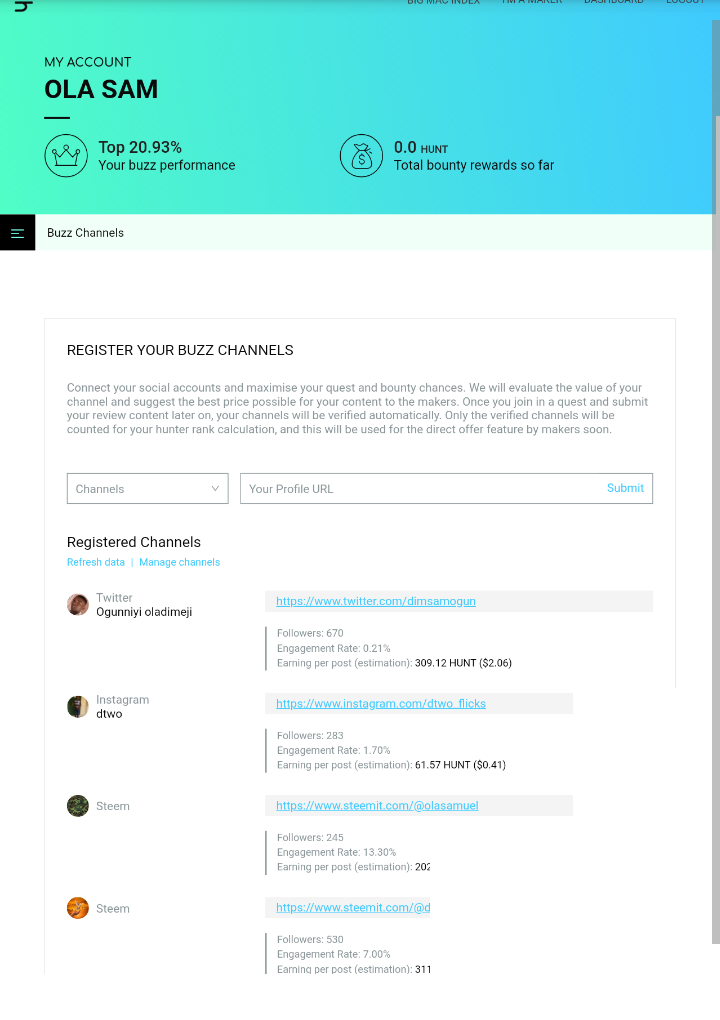 After that, hunters are required to join a campaign of your choice where by you get to carryout certain optional tasks, and then you get paid in form of hunt token for task accomplished at the end of the campaign.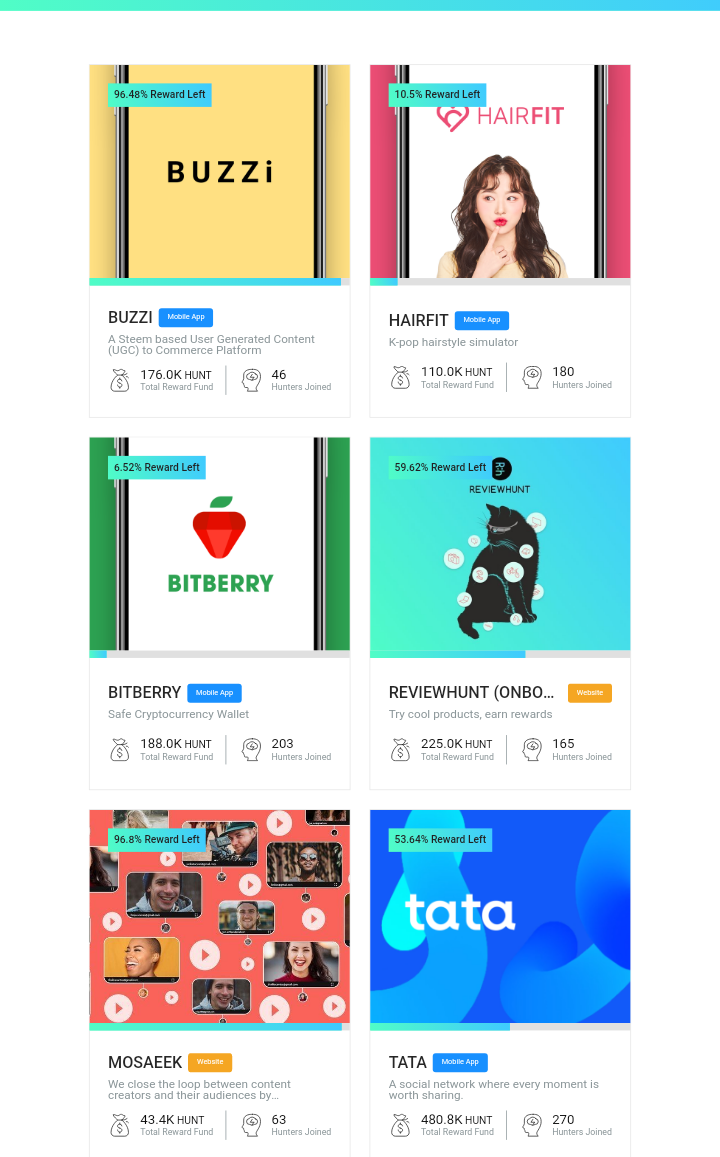 Final Thought
Reviewhunt is a platform that has come to offer a win-win situation for both the hunters and the makers. The hunters get rewarded for their actions while the makers get the hype they need for their products. Thereby, making it a profitable one for both sides.